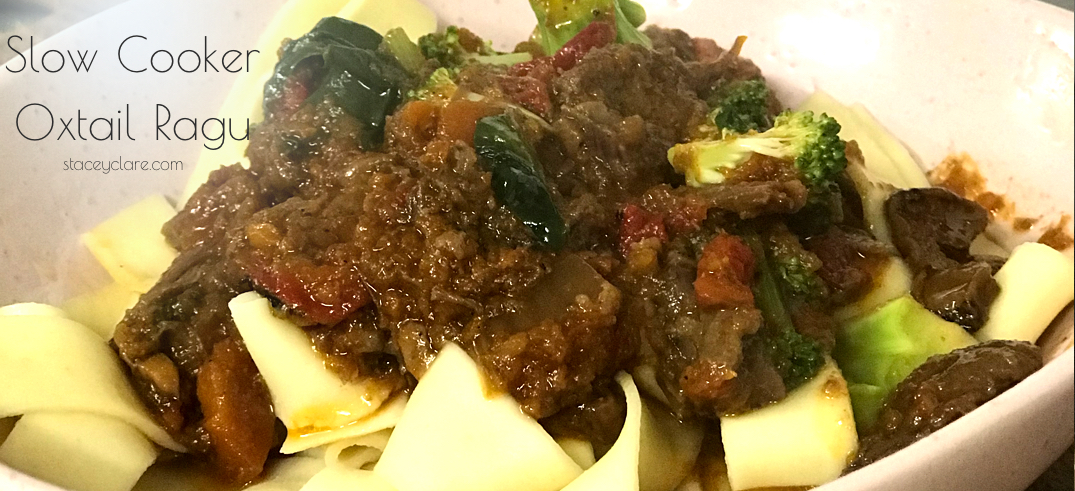 Slow Cooker Recipe: Oxtail Ragu
Use the slow cooker to cook a delcious, thick and tasty ragu instead of the standard mince for a bolognese. It's quick, easier and I dare say, tastier. I love using the leftovers as a base for a shepards pie. Thinly slice some potatoes for the top, cover in cheese and bake for 30-minutes. Simple, 1 meal 2 ways. The recipe for this one comes from my 4-Week Slow Cooker Meal Plan. Where I'll teach you to cook delcious and easy meals in your slow cooker and use up all the leftovers in delicious new meals, night after night for a full 4-weeks.
FREE Slow Cooker eBook HERE

I bet we're pretty similar. I am a working mumma of three. My babes are 6, 4 and 1 and come dinner time things are pretty crazy. Truthfully, that is what made me fall in love with the Slow Cooker in the first place. I had to find a way to have dinner ready to go for when we walked through the door at 6, and ready-meals just weren't an option I wanted to reach for.

Healthy Easter Eggs In Australia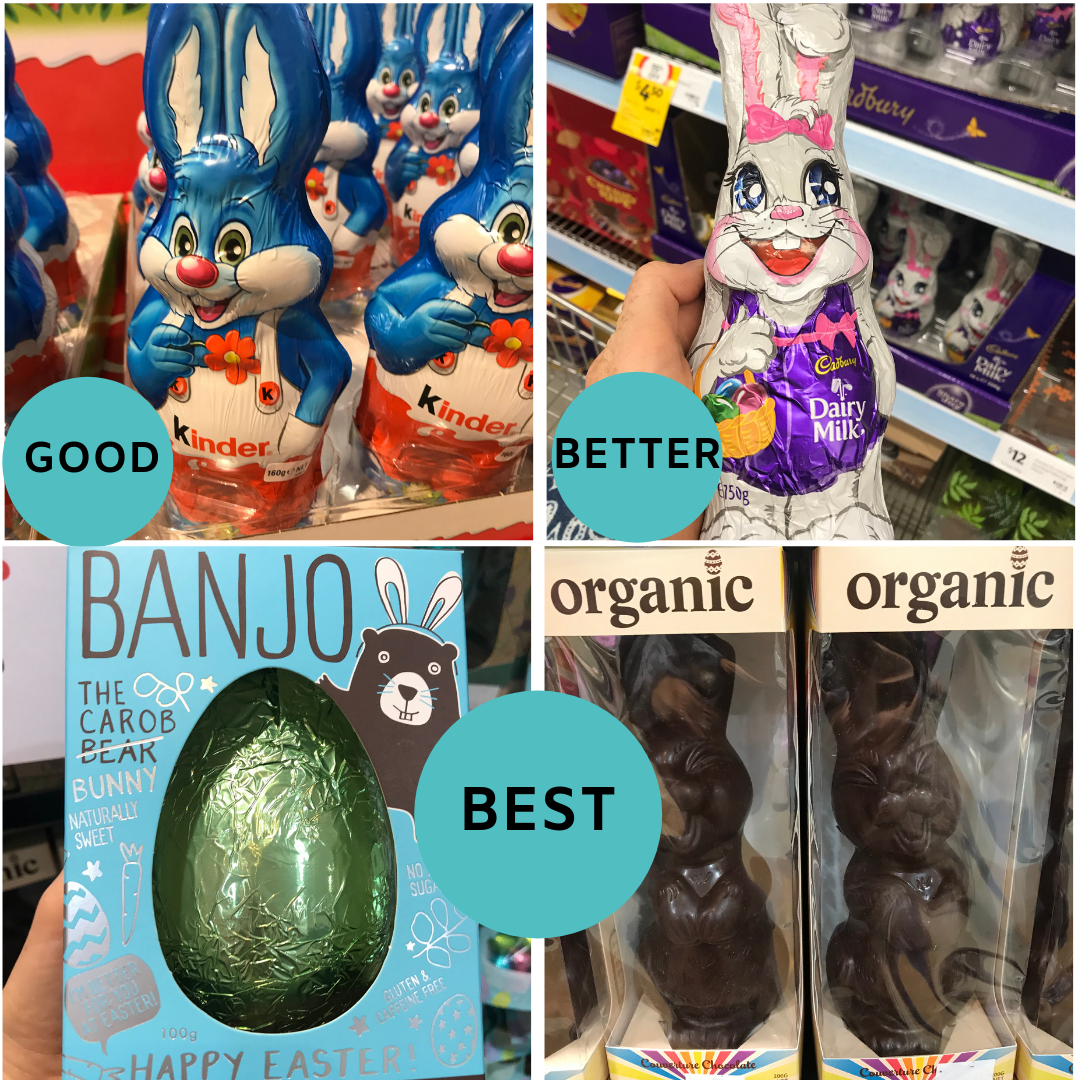 I've got to cover this off up-front. I debated writing a 'Good, Better, Best' post for the healthiest Easter Eggs in Australia. I feared people would think I'm the fun police. I mean surely one day off and enjoying life is ok?
For me, it is.
We take this day off and enjoy the chocolate. I am all for letting kids be kids and mummas eating chocolate before 7a.m too.
So here's the great thing though, there are great options for Easter Eggs without crazy ingredients that often can send kids (mine) loopy. These eggs are not hard to find either. An independent grocery store, health food shop or even your local fruit and veg store will likely sell one of my 'best' options. They're Aussie made, small companies and so delicious.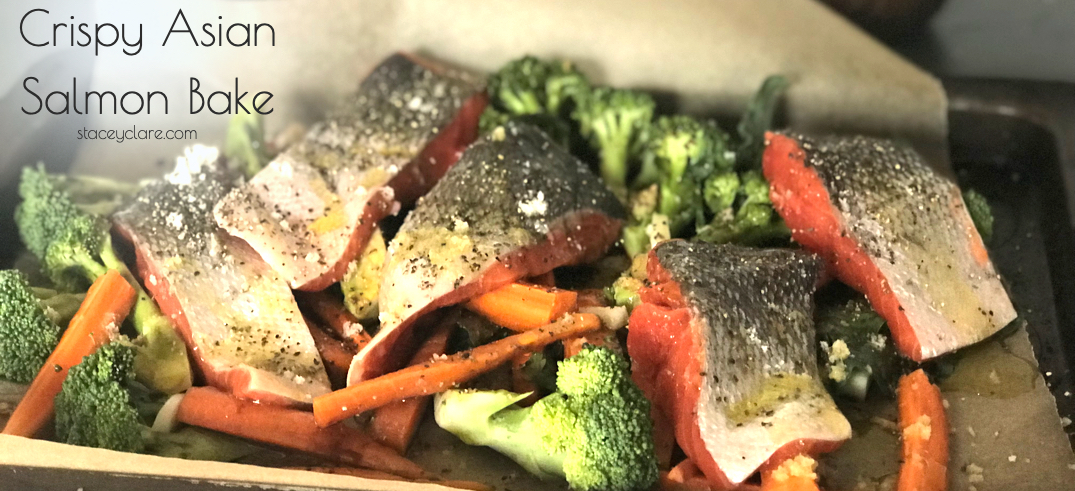 Easy Asian Salmon Bake
This Easy Asian Salmon Bake has got to be my kids' favourite one-pan meal. They LOVE the miso sauce and always happily gobble up the veggies that are on the same tray, because they have the same taste. I often make this up and freeze it uncooked when I see salmon on sale. Oh, it's just as great with a white fish too. I often by leather jacket (cheap and local) and make it the same way. Snapper or barramundi would be great too, the skin would crisp up nicely.
A Food Hack Every Busy Mumma Needs To Know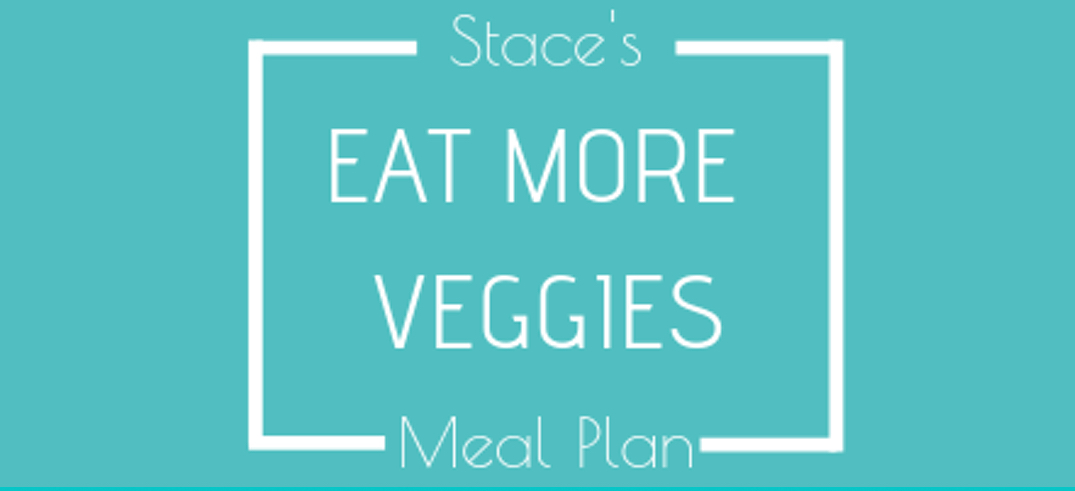 Let's talk real for a sec, how many cookbooks are on your shelf? 10? 20? 30? And now with 100% honesty, how many recipes have you cooked out of each? Maybe 5 at best?
True?
Grab Your Freebie Now

Stuck for ideas of how to sneak more veg into your family?
Wanting some tips on how to tweak the meals you already eat weekly, to be healthier?
Looking for some new, yummy recipe?