Stace I've learnt so much and my whole family LOVES the ferments. My digestion feels so much better already. THANK YOU!
Just some of the Benefits of Fermenting
Improve your digestion
Boost your immune system
Pump up the vitamins in your food
Cut your sugar cravings
And rock your gut health
PLUS, THEY ARE:
QUICK to make
Last MONTHS
And you ONLY NEED A SPOONFUL OR TWO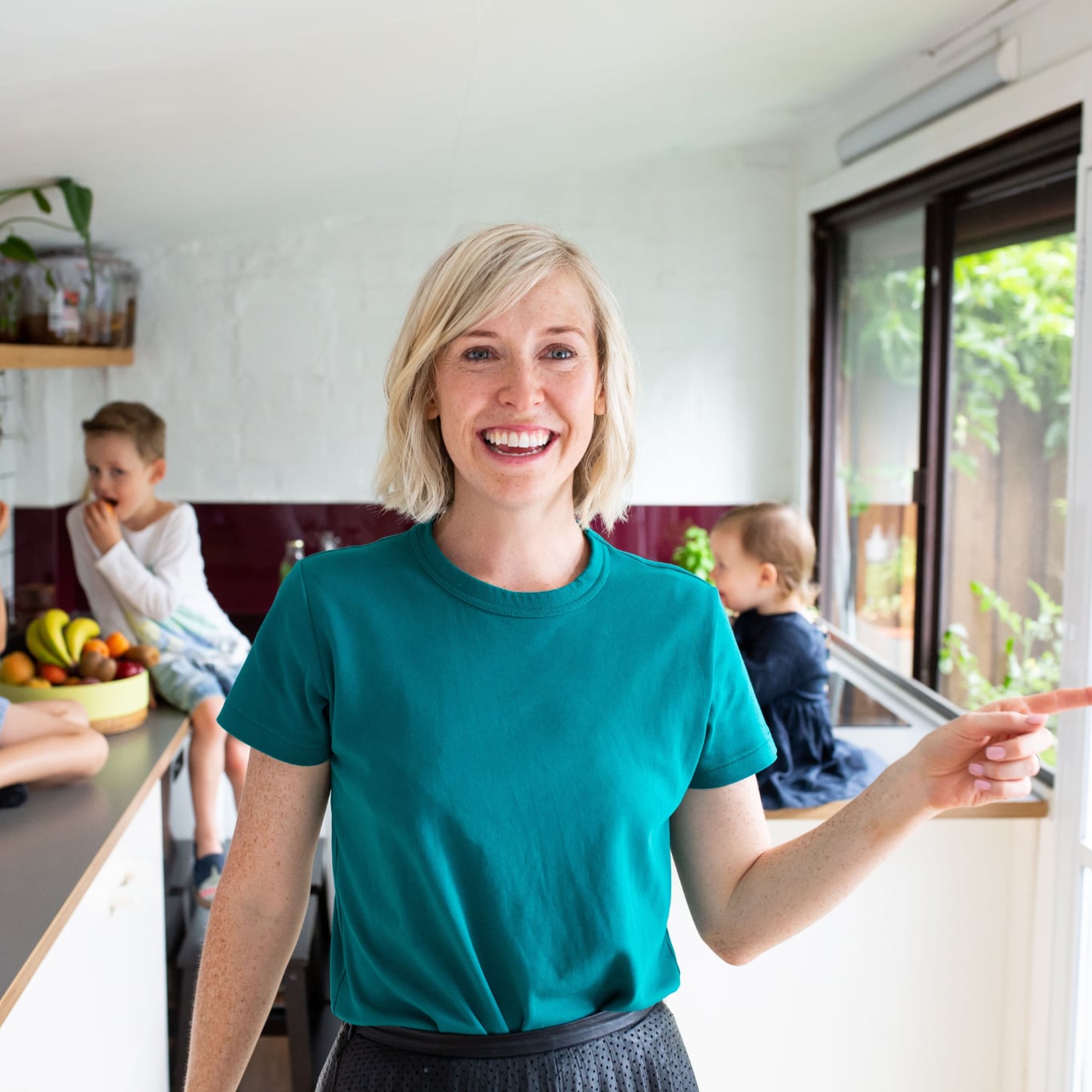 I'll help you understand fermenting, the easy Stace way. I'll share with you the benefits as well as how to do it, so the whole family gobbles up easy ferments and gets the health benefits.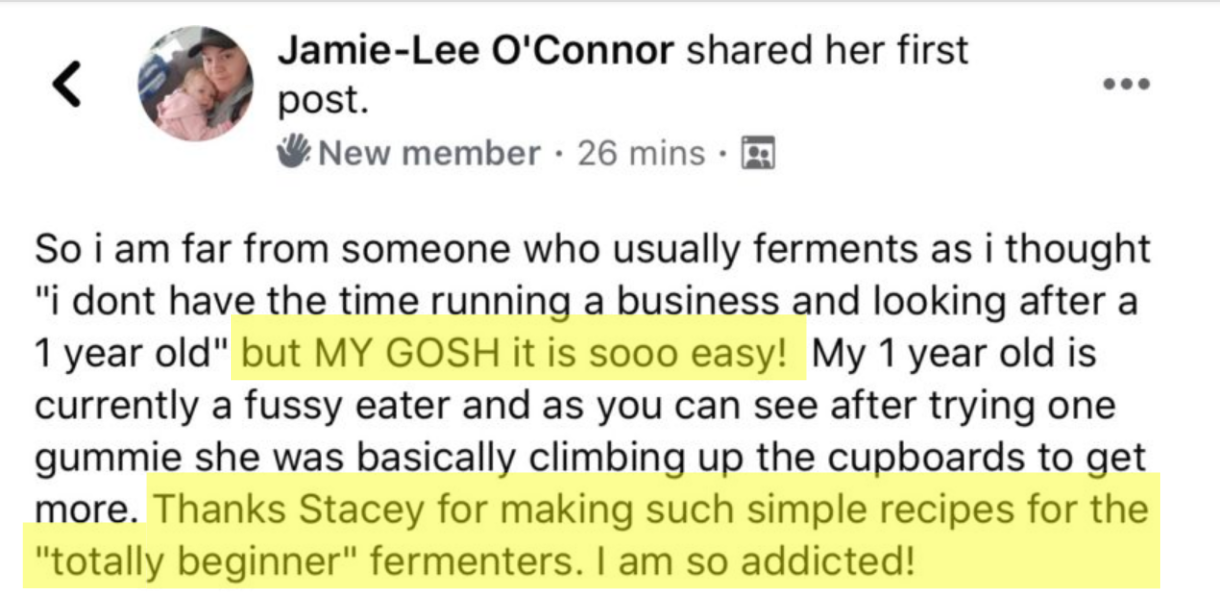 Here's how the 3-days will run
Day 1
We'll Make Some Ferments Together Don't worry, it's not hard. My video, hacks & support will have you fermenting it in a flash so by Day 3, you'll have some of your own to try (and love!)
Day 2
I'll Teach You The Fermenting Benefits In a quick 7-minute video. You'll leave understanding exactly what fermenting is, why it's great for you and all the amazing health benefits your family could enjoy.
Day 3
You'll try your ferments & I'll teach you some more
I'll show you how to use your ferments in everyday recipes and you'll leave with a real motivation and knowledge to ferment for yourself.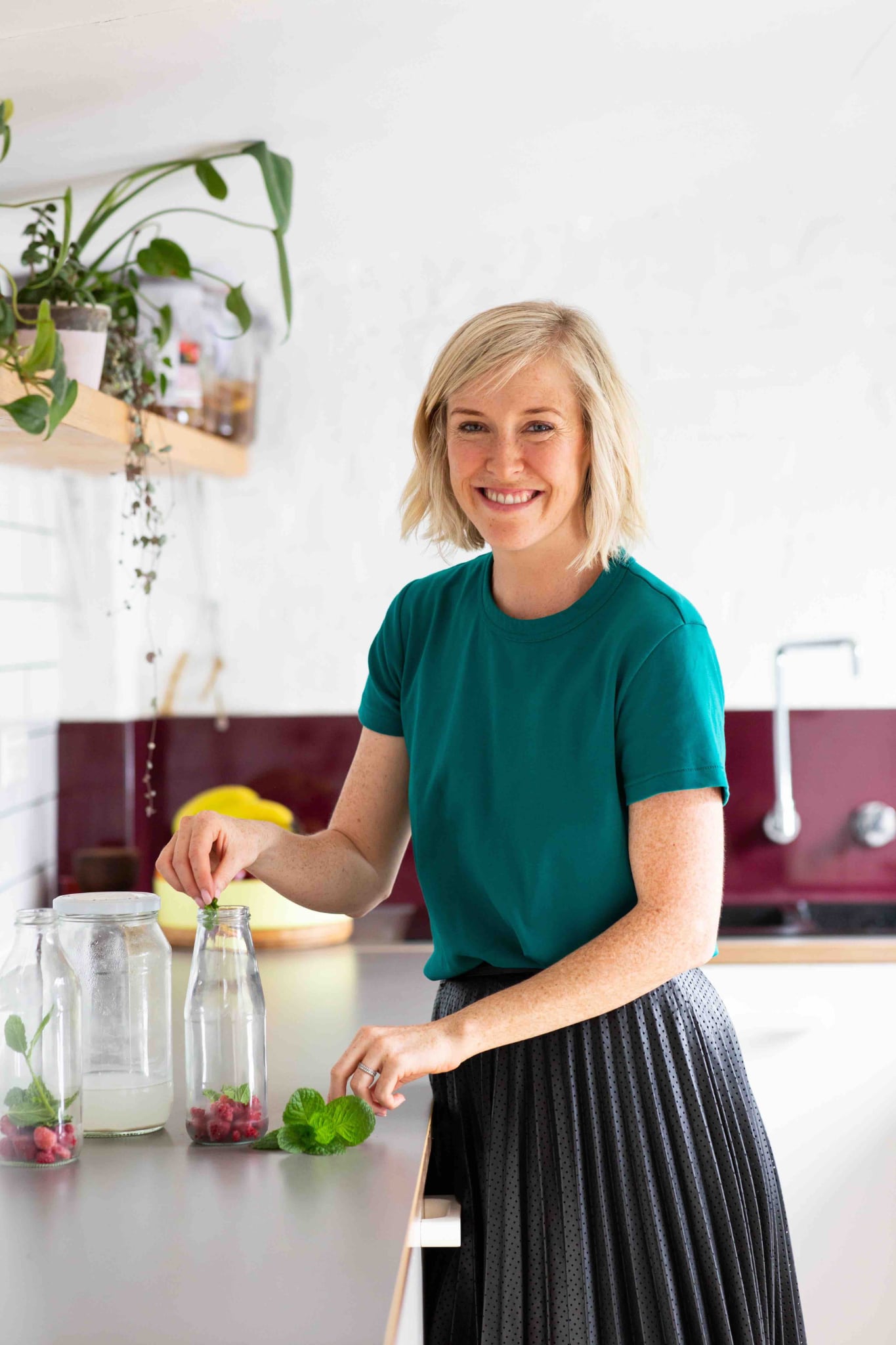 Heya, I'm Stace.
I'm a mumma of 3 and qualified Health Coach who has taught thousands to make real foods, real easy. I discovered the power of ferments after trying to ease my chronic bloating, IBS & PCOS. Ferments are packed with fibre and probiotics, two things that were heaven for my condition. I included them in my diet daily, tweaked my diet, eased off on the conventional medicines and 5-years on, I am bloat-free. Ferments have also helped me to heal my 1-year-olds gut, so his body could clear his eczema. It was easy, I just popped a few spoonfuls of kefir into his brekkie smoothie. A teaspoon of sauerkraut on his dinner plate and a 'kombucha gummie' for a snack. It all cleared up. 5 years on he loves his ferments. He very-rarely gets a cold and never once has he had a script for antibiotics. He's a healthy, thriving kid. I want to help you do the same.
Come join me and the thousands of other women who are fermenting for their family's health. Stace x
Join Now