Healthy Slow Cooker Chicken Curry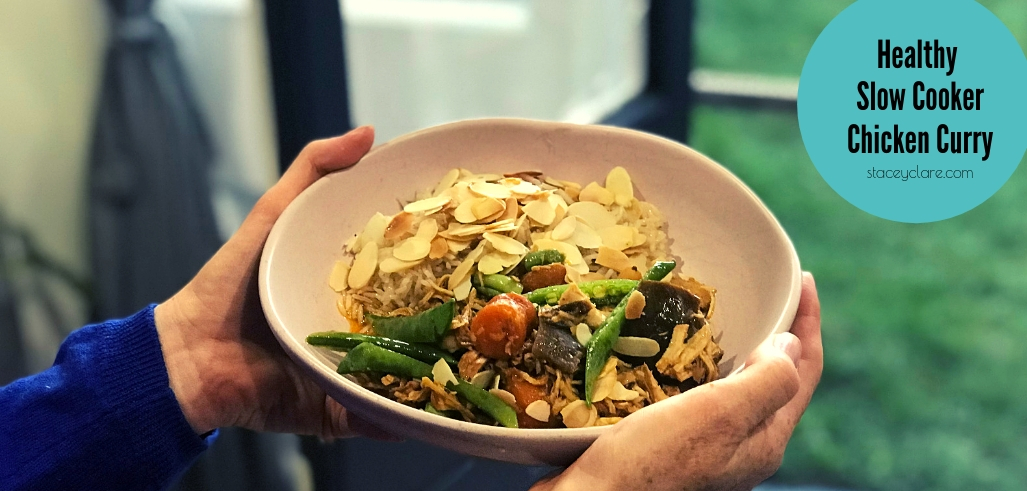 Healthy Slow Cooker Chicken Curry
A healthy slow cooker chicken curry the kids will love. I often dump everything in the slow cooker and run on to a day of work because it doesn't matter if you can't turn the cooker off after 6-hours. I've cooked it up to 9-hours and it's been fine. Here's a video of how my little dude and I make the curry. It really is easy.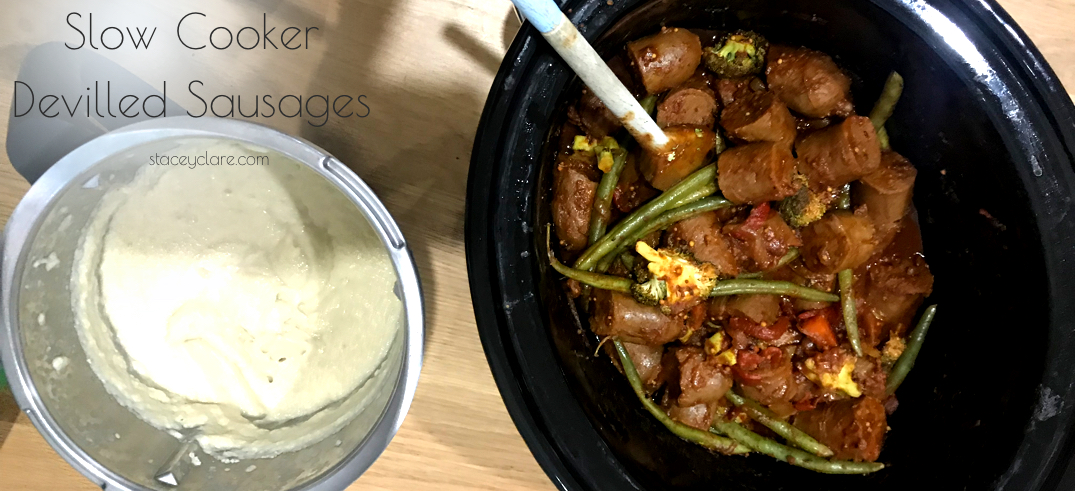 Slow Cooker Devilled Sausages
My 4-year-old babe is a sausage LOVER! He'll turn his nose up at pulled pork or a drumstick, but a sausage? Never! So in my quest to make things easier for myself I tried a few slow cooker sausage dishes. I did curried sausages and they were a flop and then I remembered the devilled sausages dish my mumma would make when I was younger. So I had a few go's at that and came up with this gem. It is SO rich and tasty, I reckon it would be just as yummy with gravy steak and baked in to a pie too. Oh and if you're wondering which sausages to buy? I have tried a bunch and the only 'crap-free sausages' I've found that aren't dry or have grissly hard bits are The Free Range Butcher ones in Sydney. Their preservative & additive free variety is the one I buy. You can buy them from a stack of markets around Sydney or have them delivered fresh to your door. They're SO GOOD!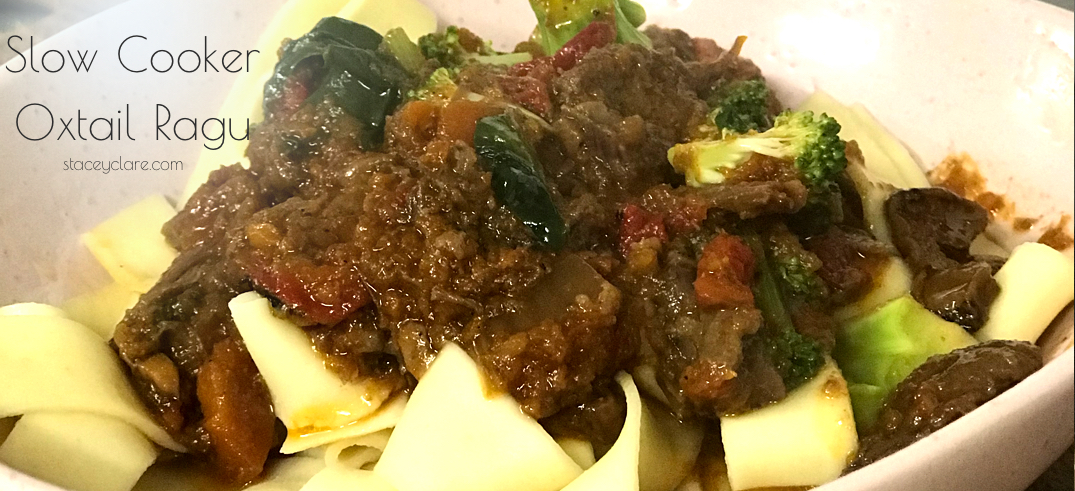 Slow Cooker Recipe: Oxtail Ragu
Use the slow cooker to cook a delcious, thick and tasty ragu instead of the standard mince for a bolognese. It's quick, easier and I dare say, tastier. I love using the leftovers as a base for a shepards pie. Thinly slice some potatoes for the top, cover in cheese and bake for 30-minutes. Simple, 1 meal 2 ways. The recipe for this one comes from my 4-Week Slow Cooker Meal Plan. Where I'll teach you to cook delcious and easy meals in your slow cooker and use up all the leftovers in delicious new meals, night after night for a full 4-weeks.
FREE Slow Cooker eBook HERE

I bet we're pretty similar. I am a working mumma of three. My babes are 6, 4 and 1 and come dinner time things are pretty crazy. Truthfully, that is what made me fall in love with the Slow Cooker in the first place. I had to find a way to have dinner ready to go for when we walked through the door at 6, and ready-meals just weren't an option I wanted to reach for.

Healthy Easter Eggs In Australia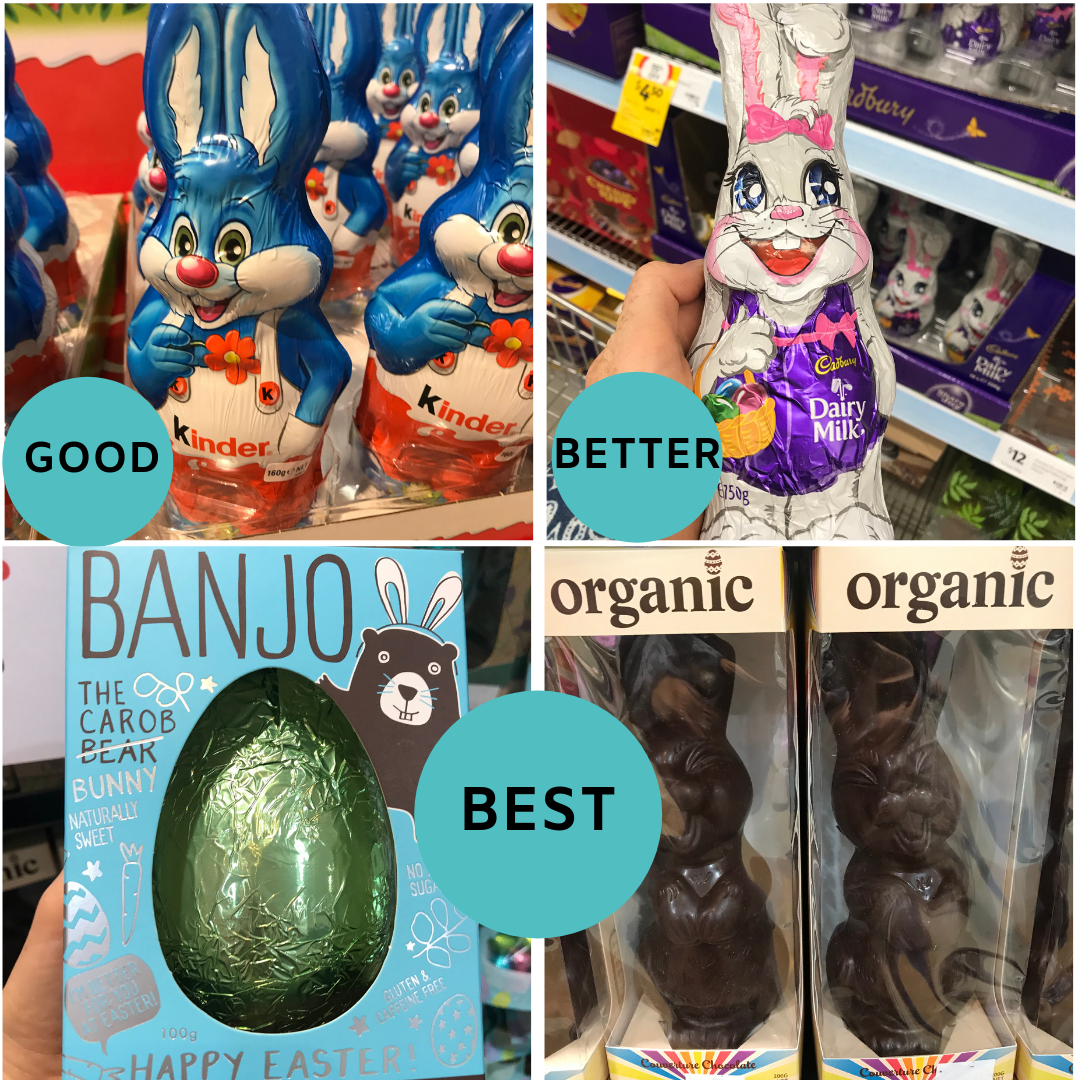 I've got to cover this off up-front. I debated writing a 'Good, Better, Best' post for the healthiest Easter Eggs in Australia. I feared people would think I'm the fun police. I mean surely one day off and enjoying life is ok?
For me, it is.
We take this day off and enjoy the chocolate. I am all for letting kids be kids and mummas eating chocolate before 7a.m too.
So here's the great thing though, there are great options for Easter Eggs without crazy ingredients that often can send kids (mine) loopy. These eggs are not hard to find either. An independent grocery store, health food shop or even your local fruit and veg store will likely sell one of my 'best' options. They're Aussie made, small companies and so delicious.