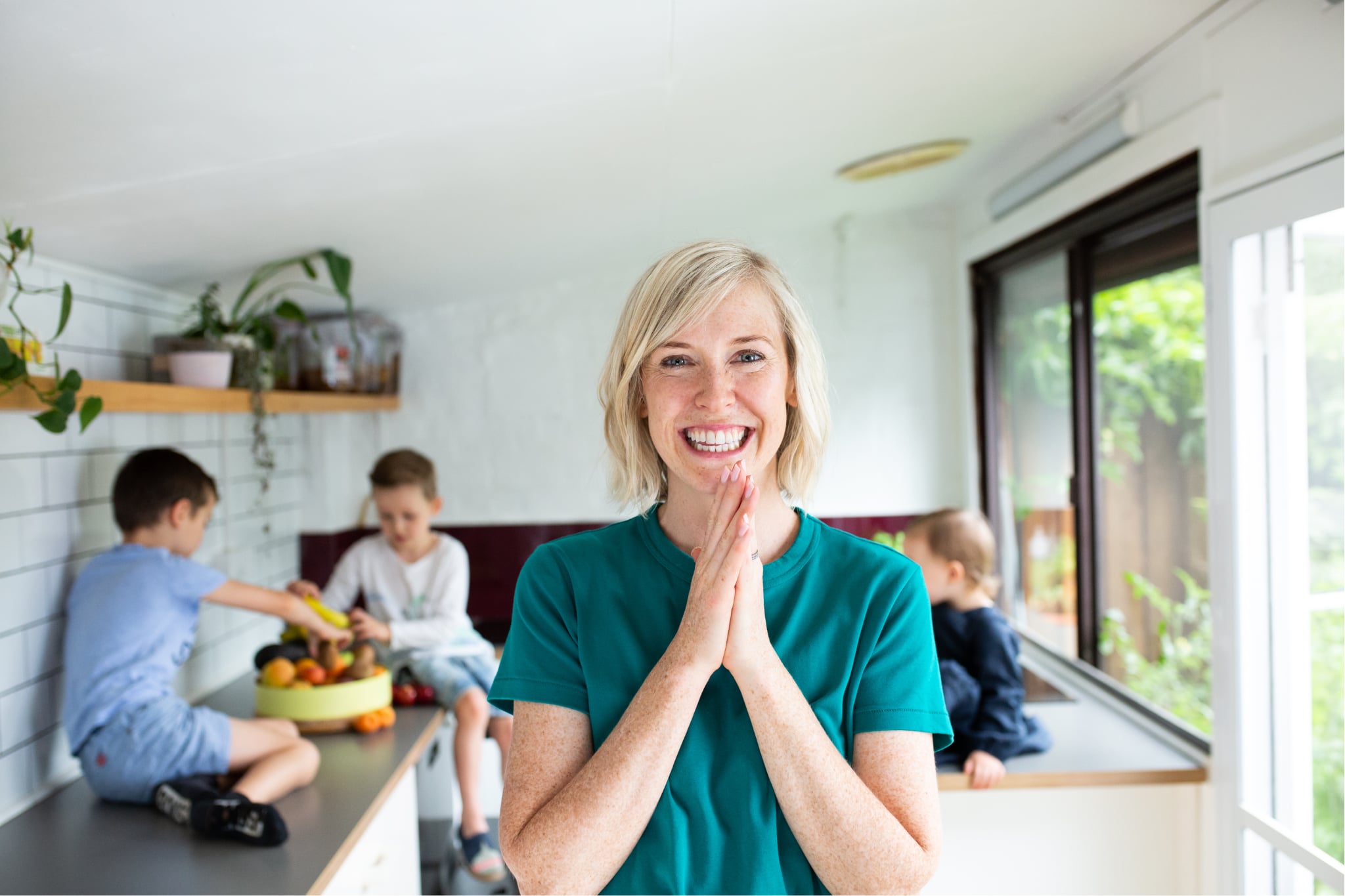 Stace's Real Food Real Easy
Stace's Meal Plan Membership
Boy have we had a hoot with the slow cookers, you're trying new things, the kids are liking the meals and I dare say the motivation for the kitchen is touching on other areas of your life.
So what's next?
Well, my friend, I am here to safeguard against you falling off the wagon keep the 4p.m 'crap what's for dinner' gone for good. I want to keep motivating you to try new things, and keep you excited for dinner!

Because isn't life just a whole lot easier when food stress isn't on your mind?!
It's called Stace's Meal Plan Membership
Now don't think for a second think I am going to have you eating out of your slow cooker for 52 weeks of the year (although, it int that bad a thought) I am going to keep things REALLY interesting with different themes each week. The first week I'll have you eating a bunch more veg, heck a few weeks in you'll try a FULL VEGETARIAN week with the kiddies. We'll do a week of getting through the panty and freezer stash, a week where we're cooking just 2 meals a week, one where we're cooking 1-pan meals and I'll show you hot to stretch them over a few nights.
There will even be weeks where we are getting a few things in the freezer for the kids lunchboxes.
This membership is always interesting. There is always something you are going to want to try.
My membership is going to be so motivating so that being organised with food is just who you are now.
I have created this membership for you because I so desperately don't want you to fall off the wagon in a couple of weeks. You know, once you've cooked through all my slow cooker meals and I am not around to keep jumping into your Facebook feed with pretty food photos and videos. I want you always to have a meal plan to get you back on track and have all my energy to keep you there.
Now it wouldn't be a Stace thing if there wasn't bucket loads of me in it...
So each month I am going to one-on-one coach one of the beautiful mummas. Yep, I'll help you EXACTLY where you're at and how to help you move forward. Maybe it's helping you clean out the pantry and use up all the items in a few meals you never knew about? I can motivate you to get exercising again, help with tweaks to meals to fit with your hubbies intolerances and even help with fussiness. Whatever you need, I'll do it.
Plus
Once a month there will be a live Q & A with me, to ask me ANYTHING and everything.