Free Masterclass
Simple Veggie-Packed Dinners
You'll learn a bunch of quick hacks to pump up the amount of veggies in your everyday meals, recipes to get the fussiest of babes loving every mouthful and lots of Q & A time with me, a qualified Health Coach that knows how to make changes, stick.
Join Stace's Masterclass
In my masterclass you'll learn:
Hacks
3 super-quick ways to make regular old veg, taste GREAT! No fancy ingredients, just simple tweaks.
Recipes
3 veggie-packed meals that they most picky of kids won't even notice is packed with the good stuff.
Tips
Tips on how to get organised for the week so your food lasts and you're only shopping once.
Plus Live Q & A
Q & A with me, a qualified health coach that has helped over 150 mummas one-on-one to rock their health.
This Masterclass is a Must Attend if…
You're ready for 2019 to be the year your family starts eating more veg
You're looking for ideas and yummy veggie-packed recipes
You want to learn how to take the stress out of dinners, and make them simple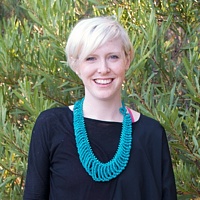 Hi, I'm Stace
Dinners in my house are simple.
They're packed with veggies, often a little bit of great quality meat and a quick homemade sauce that brings
it altogether. Simple.
I am a working mumma of 3, so I get it. Dinner needs to be simple but equally it needs to get eaten.
I've spent the last 4-years Health Coaching mums to change their families' health, so believe me when I say,
I know all the tricks. And in this masterclass, I'll teach you EVERYTHING I know on how to make dinner
simple.
If you're ready to make 2019 the year you family eats more veggie-packed dinners, reserve your spot. I can't
wait to help you.
Choose the time that works best for you.
See You There!
Stace x