Let's Boost Your Families Health By Fermenting At Home.
Cart closes Friday 23rd August
BUY NOW $147
Fermented Foods Are Known To Boost Your Immune System, Heal Your Gut & Improve Your Digestion. I'm Here To Help You Do It, The Easy Way.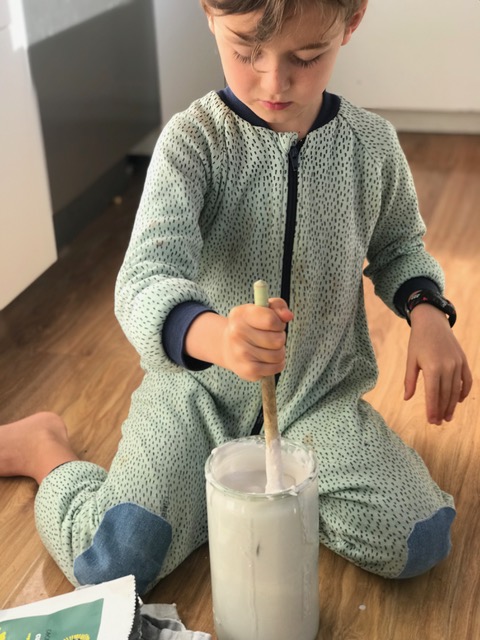 80% Of Your Immune System Is In Your Gut. Fermented Foods Can Help Boost That.
Let's get real for a sec, 80-90% of our immune system lives inside of your gut, that's over 500 different species of bacteria alive inside YOU! So whenever we're eating foods full of good bacteria i.e the fermented stuff, we're putting these good guys in so they can go to work for us. Fight the common colds, make our digestion hum and start to heal the bigger things, like leaky gut, eczema, brain fog and in my case, chronic IBS.
I reckon you've heard of fermenting before, the problem is…
It looks hard and you don't know where to start
It looks time-consuming and life's busy already
You're worried you won't be able to make the ferments correctly
You don't want to buy a whole heap new things just to make 1 ferment
You're worried the kids won't eat it and you won't know how to include it in a meal that the whole family will eat
You need to 'see' how things are made before you can try something new. Reading a recipe just doesn't cut it
You need motivation to give it a try, and someone who's there to answer your hundred questions
And most of all…you don't really understand WHY you should even give fermenting a go in the first place!

Hi, I'm Stace
Let me tell you a little about why I started fermenting…
For a good 5-years, I struggled with the daily bloat. I'd need to loosen my pants everyday and I was constantly tired after I ate. I would either nap or eat an extreme amount of sugar to try and pull through. I was always tired after I ate and the brain fog I experienced was chronic. It was a horrible cycle. Things for my husband weren't much better. He'd suffered debilitating eczema since he was a baby and no matter what we tried there was no answer. Fast forward a few years and we welcomed our babes. Our first was often constipated and our second was covered in eczema from 9-months old with one of his first words being 'itchy'. Oh that hurt my heart. Things had to change. I had to find a way to help us.
Under instruction from my naturopath, I started investigating the effects of gut health on our body. The symptoms of poor gut health was us, all of us! Plus the 4-5 colds we'd all catch in winter or pickup whenever anyone else was unwell. Every article and practitioner I saw said the same thing, we needed to start including some fermented foods in our whole families diet, it would help heal our gut. So I started small, I added a spoonful of sauerkraut (fermented cabbage, sounds tricky, it isn't) to each of our meals. Then I switched the bread from the yeast stuff to naturally fermented sourdoughs. We each had a shot glass of kombucha in the morning and I started making fermented veggies for the babes' lunchboxes using a humble old probiotic pill.
The changes were huge. Our eczema improved, my body healed quicker than the restrictive FODMAP diet I was trying (and was stressed desperately trying to stick to) and the million other dietary tweaks I'd tried. We all became regular, bloating was gone, my brain worked again and never have the kids had cough medicines, cold tablets or antibiotics. We were now just eating real food, just with a yummy ferment or two on the side. Their immune system is tough, real tough and I now crave these fermented foods. Ferments foods have cut my sugar cravings and give me so much energy when I eat them. My kids delight when they drink fermented orange juice (2-ingredients, takes 20-seconds to make) and enjoy straining the milk kefir.
Good gut health = Good overall health
Your Families Health Can Improve Too. You've Just Got To Try Something Different.
Here's Why Fermenting Rocks…
Your digestion will love it
By fermenting your foods, you're making them easier to digest. The fermentation in yogurts, ghee and kefir help some lactose-intolerant people digest dairy foods (that's me!). Same goes with sourdoughs for some that have gluten sensitivities etc..
You'll absorb more of the goodness in your foods
Fermented foods are rich in probiotic bacteria, so when you munch on them, you're adding beneficial bacteria (probiotics) and enzymes to your gut. These guys help you absorb all the goodness both in the fermented veggies, and also the foods you eat them with. Win-win!
You're going to boost your vitamin intake, and that's awesome
Studies have shown fermented foods to be really high in B vitamins, which impacts our energy levels, brain function and prevent infections.
Your Immune System Is Going To Get STRONG
Because fermented foods are bacteria-based, they support the beneficial bacteria (probiotics i.e. the good guys) in our digestive tract. More of these guys helps to strengthen the immune system. Goodbye common colds and sick days.
You're Preserving Food
You'll get months (if not years) out of many of your ferments by doing this. Think of the savings!
Your sugar cravings could GO
Mine did! By re-populating the gut with good guys, there's no room for the bad guys that feed on sugar and tell your body to eat-eat-eat more of it. The tartness of the ferments can help change the families taste buds too.
Improves Bubs Health
A healthy amount of good bacteria in mummas own system often transfers to her baby both when they're inside and also through birth and breastfeeding.
Weight Loss. It's working for me
Some fermented foods such as sauerkraut are high in choline, which can help lower blood pressure and can help you to metabolise fats more quickly. Plus you're eating VEGGIES when you make this stuff. That is always going to help your waistline.
Imagine if…
You could change the kids' regular juice over to a fermented one (that tasted exactly the same) and it helped the kids not get sick as often and the regular doctor visits in winter was a thing of the past.
Imagine if…
You could eat regular food and no longer feel bloated after your meals. Your digestion felt GREAT and your skin problems cleared up.
Imagine if…
Fermenting was super-easy to do. You'd cut some carrots for dinner and easily add a few extra to a jar with a probiotic tablet to make fermented ones. Simple.
Introducing Staces Fermenting Course

Step-by-step recipe guides with pictures for each step

Video of each recipe so you can learn all my hacks & see how it's done

A private Facebook groups where you can ask questions & get motivated

Learn at your own pace with all recipes in the one place
PLUS

1-0-1 fermenting guidelines so you know which ferment to try first & what to try next

Troubleshooting guides for each recipe so there's never a fail

Bonus recipes so you can use your ferments in meals

Equipment & shopping lists for common ferments
I've created a self-guided fermenting course that's going to show you EXACTLY how to make 20+ ferments along with unlimited support from me, so you can become a pro. These recipes aren't tricky, I have purposely left the cold tonics with 30-ingredients and ferments that take weeks to make off. These recipes are EASY, QUICK & MINIMAL FUSS.
Here's what you'll be making: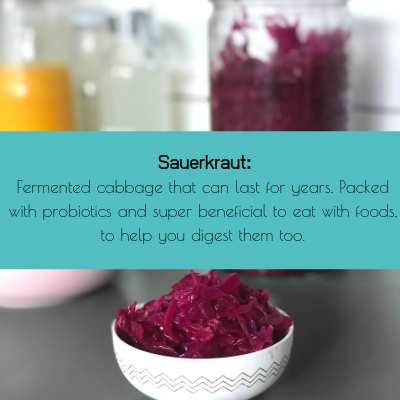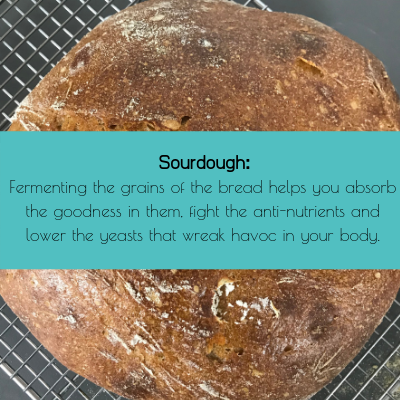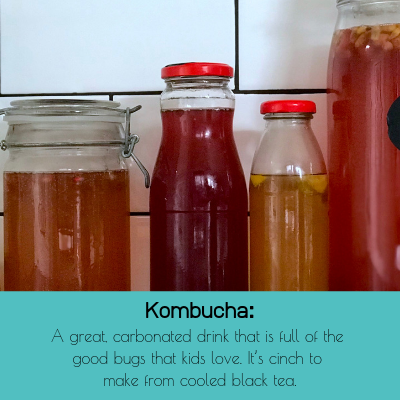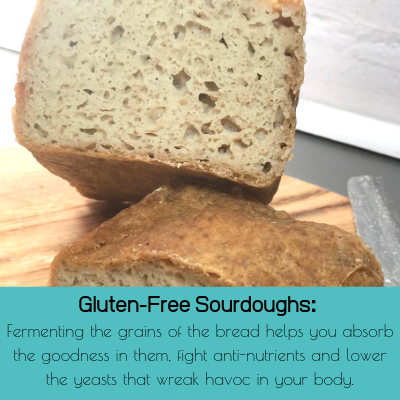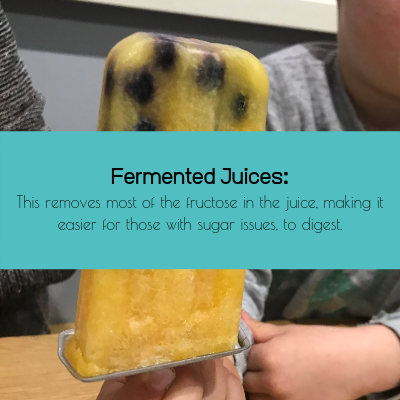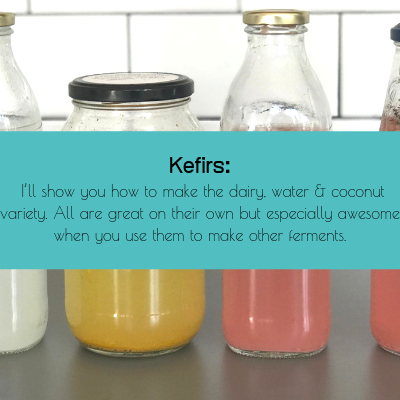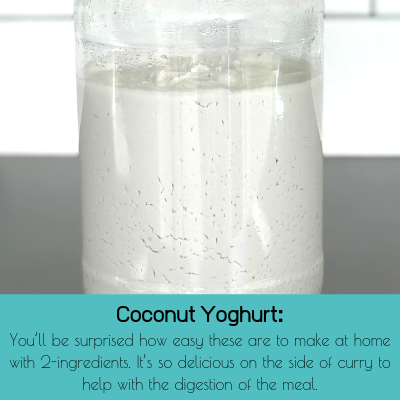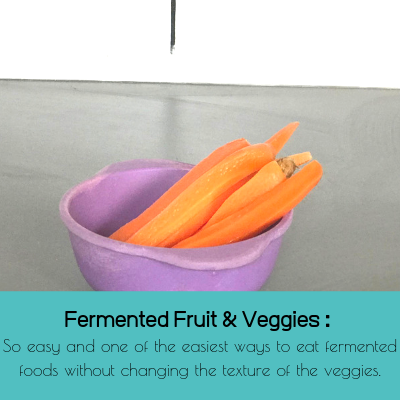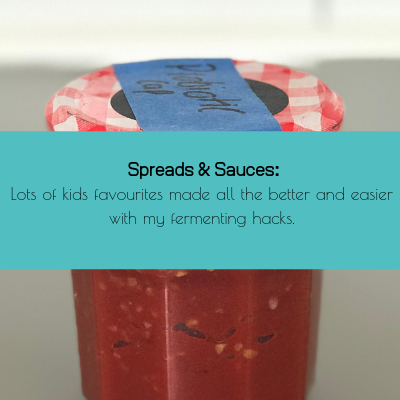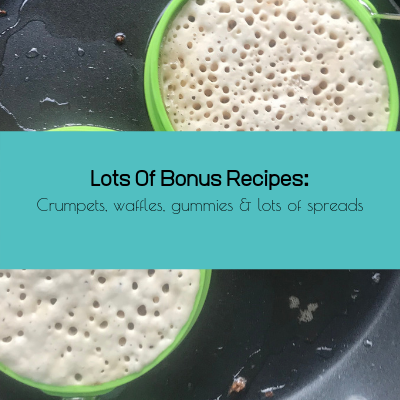 PLUS
Bone broths – Easy, gut-healing liquids you can drink straight or cook your meals with. Cooking your rice in this is T-A-S-T-Y!
Fermented breakfast smoothies – What better ways to use (and hide) your ferments from eyes that just can't see them.
Gut-healing gummies for the lunchboxes – So the kids can enjoy them at all times of the day.
Try something different. Bring fermented foods into your whole families health and see if it improves things.
Here's how great learning from me is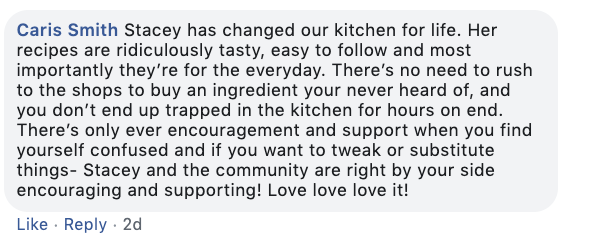 If they can, you can!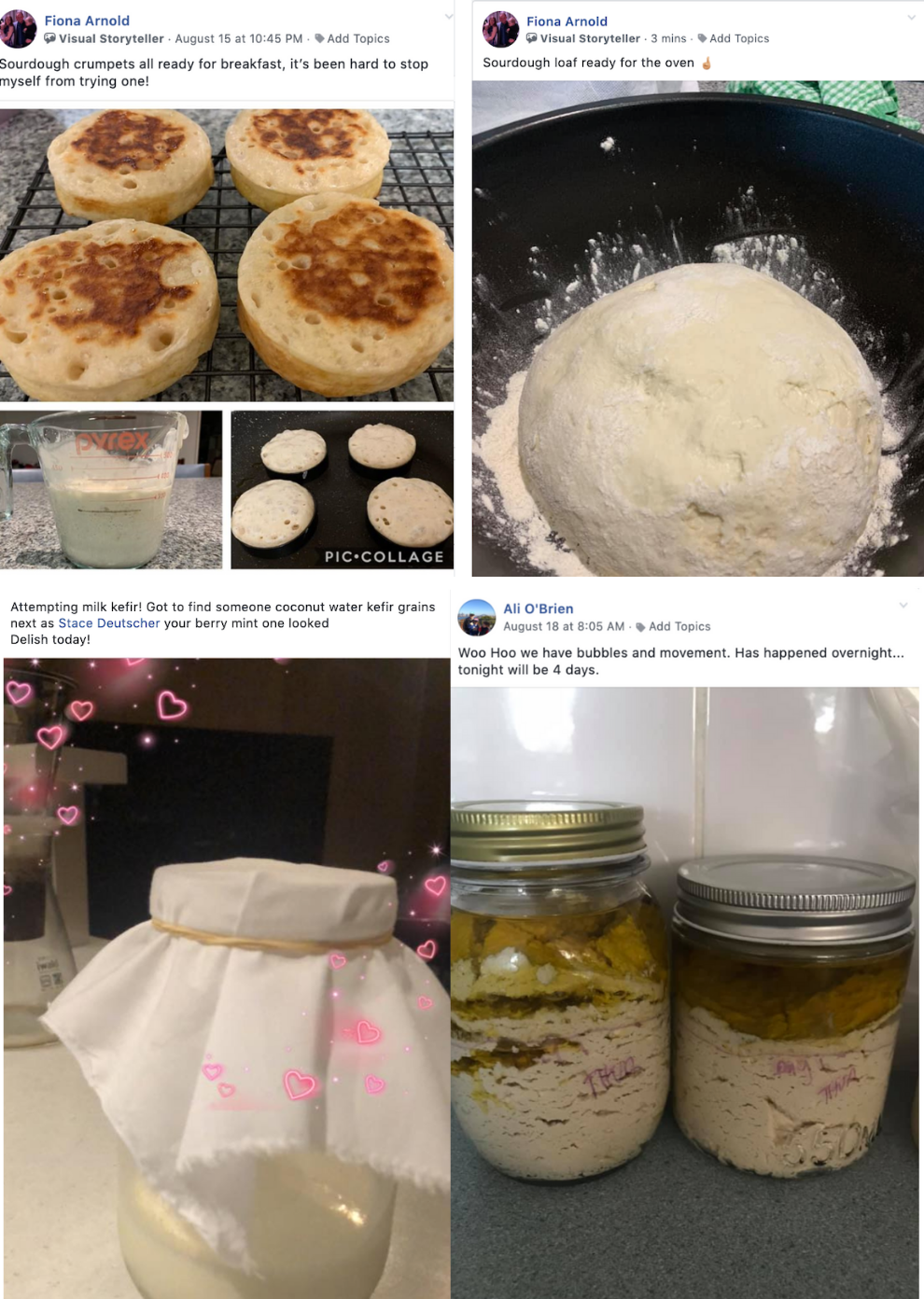 Good gut health = Good overall health
Let me help you start fermenting today.
Questions
Q. How long does each recipe take to make?
Varying, some 1-minute others 20. Not long though, these are simple, family friendly-ferments.
Q. Is the self-guided or do I release each recipe one at a time?
All are released on the same day, Saturday 24th. You choose which you'd like to start with, or you can follow Stace's formula.
Q. Will you include where to buy the bits we need to ferment with?
Sure will. I have a stockist list (and video) talking you through that.
Q. You cover a lot of ferments, which should I start with?
I have that all set out in the course, but of course, you can choose.
Q. I've got intolerances, do you cater for that?
Yes
Q. I'm worried the kids won't eat this type of food.
You'll start small and work up to large quantities. I'll be there supporting you.
Q. I'm on the fence, should I?
$147 would be lucky to get you one space at a fermenting workshop, and the problem is you'll only learn about one ferment and not have access to my 15+ recipes plus me on hand to answer all your questions when you're actually giving it a go in your own home.
Anything else I can help answer. Just click here so I can help you.