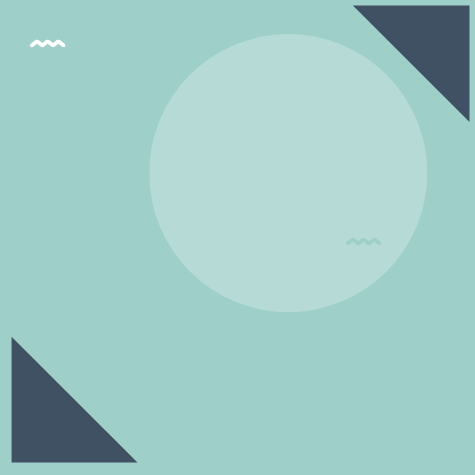 READY TO
BOOST YOUR FAMILYS' IMMUNE SYSTEM?
Cart Closes Sunday
"This is the best course I've done. Quick, easy & the best thing is no one in our house has been sick since we started. GUT HEALTH ALL THE WAY!" - Leah
80% of your immune system sits in your gut.


Ferments are FULL of good bugs that go straight to your gut.
More good bugs =
more immunity.
When you eat fermented foods you're putting good bacteria (probiotics) into your gut.

When your gut is full of these good bugs, they help push out the bad ones that damage your immune system, leave your bloated and fill your brain with fog.

Fermented foods aren't tricky to make and they're really cheap too!
Thousands of women have done my fermenting course & seen their familys' health improve.
this can be your crews story too!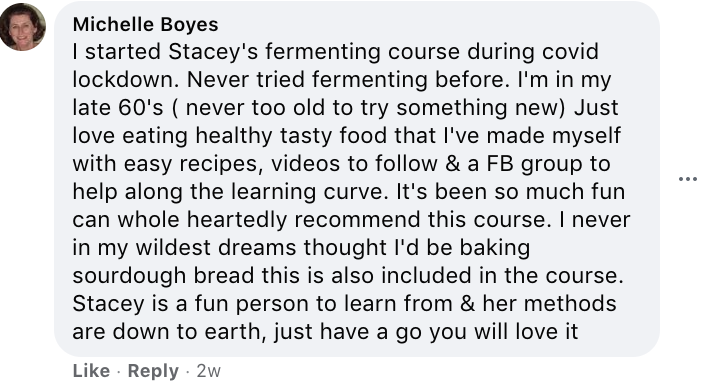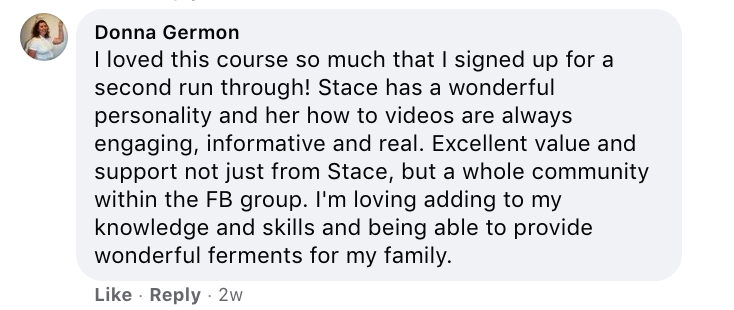 MY COURSE WILL SHOW YOU HOW TO MAKE THESE FOODS, QUICK & EASY
Here's what others have loved making...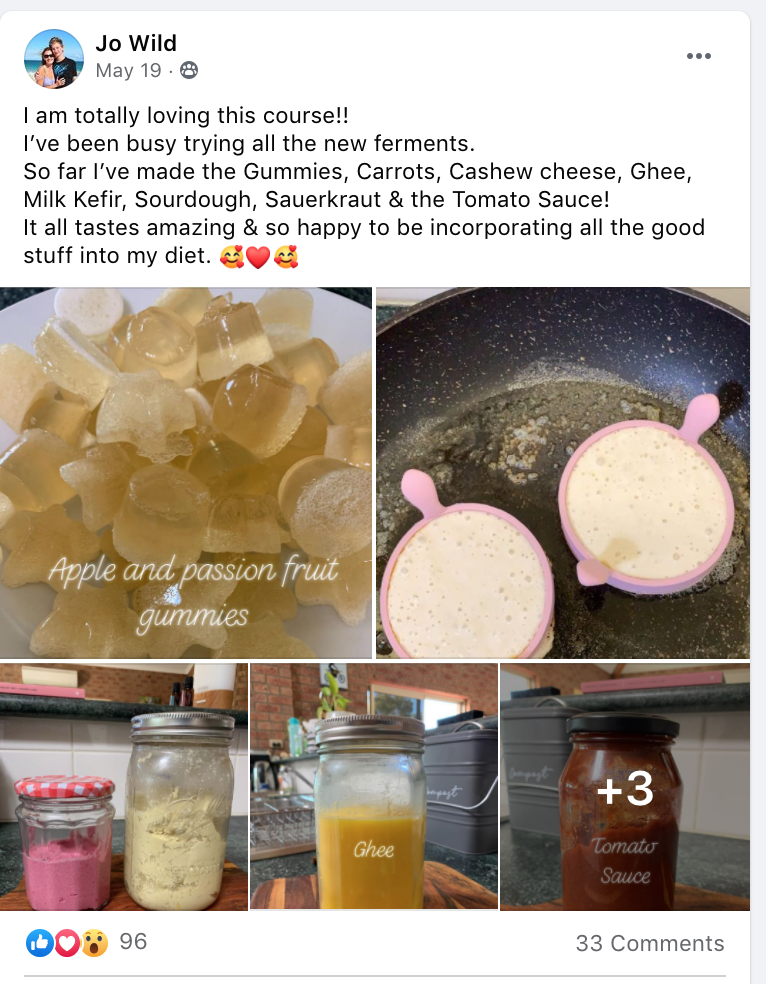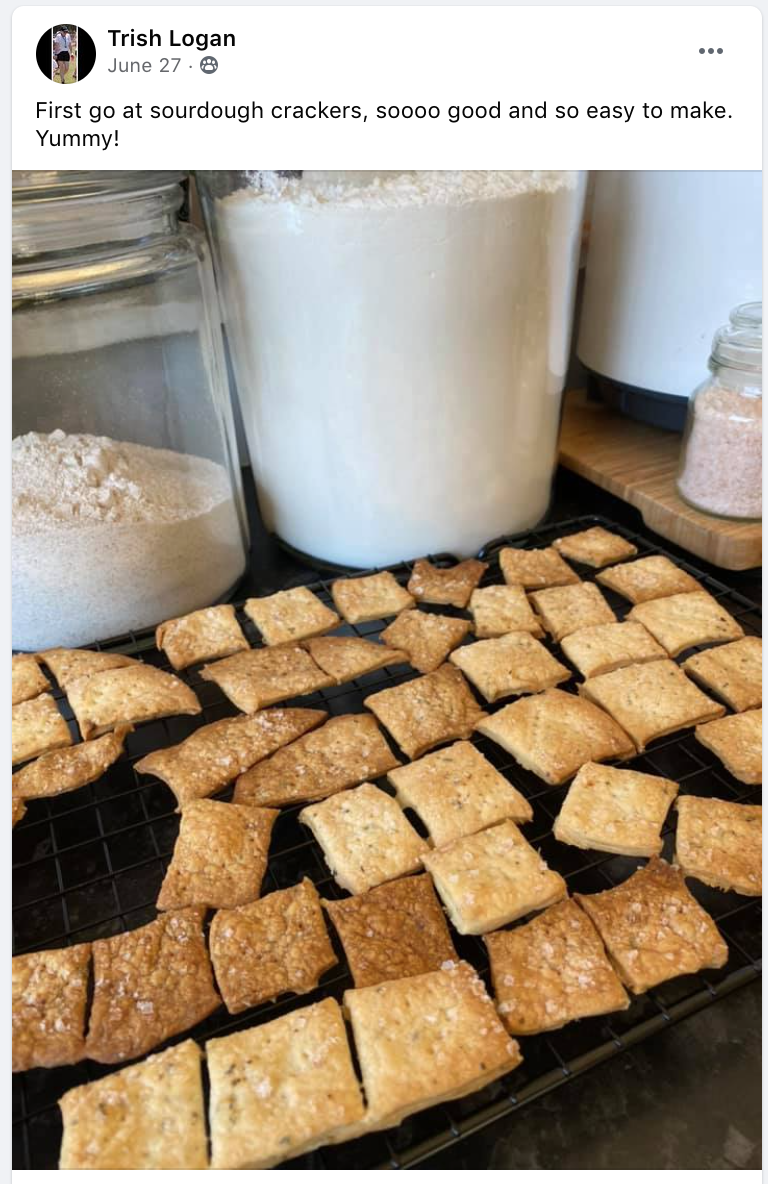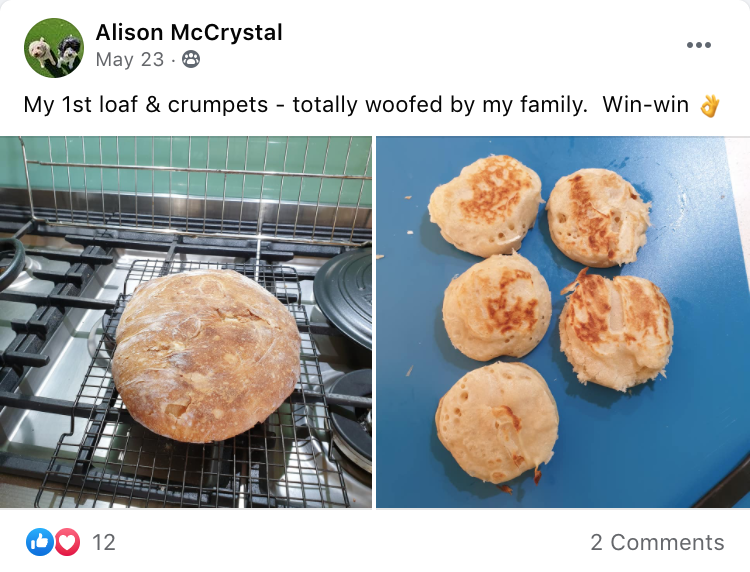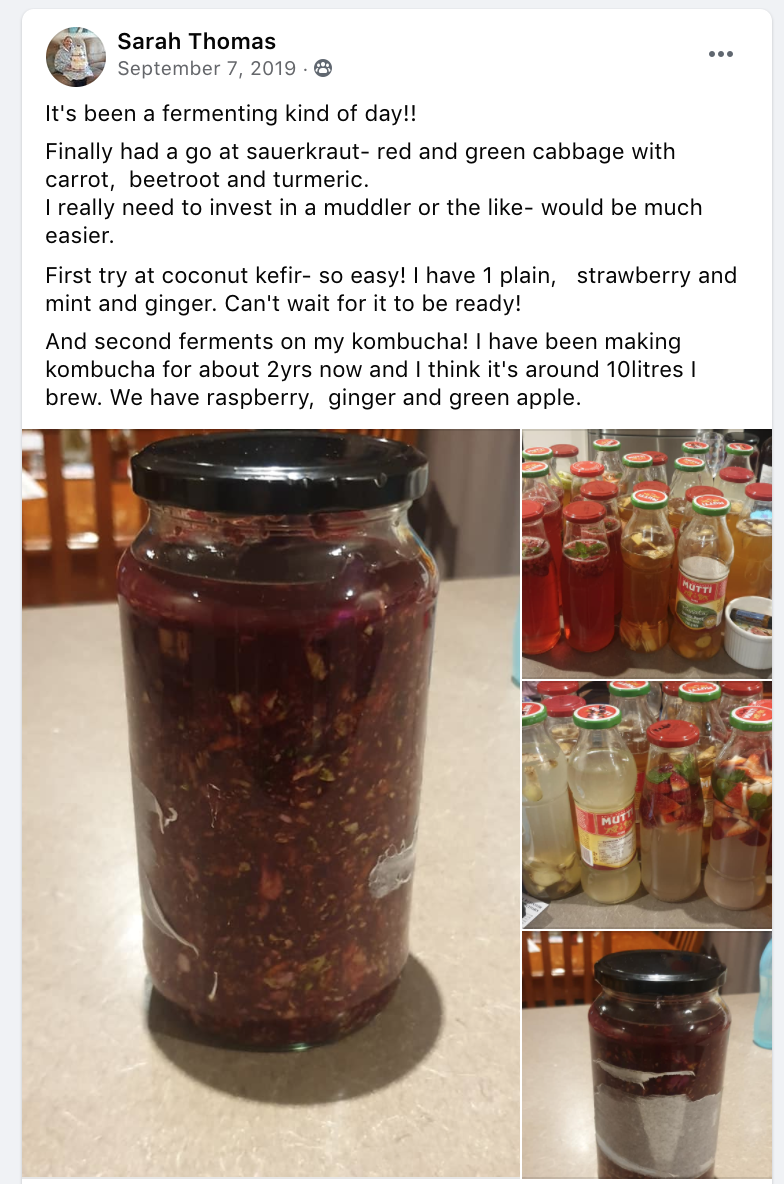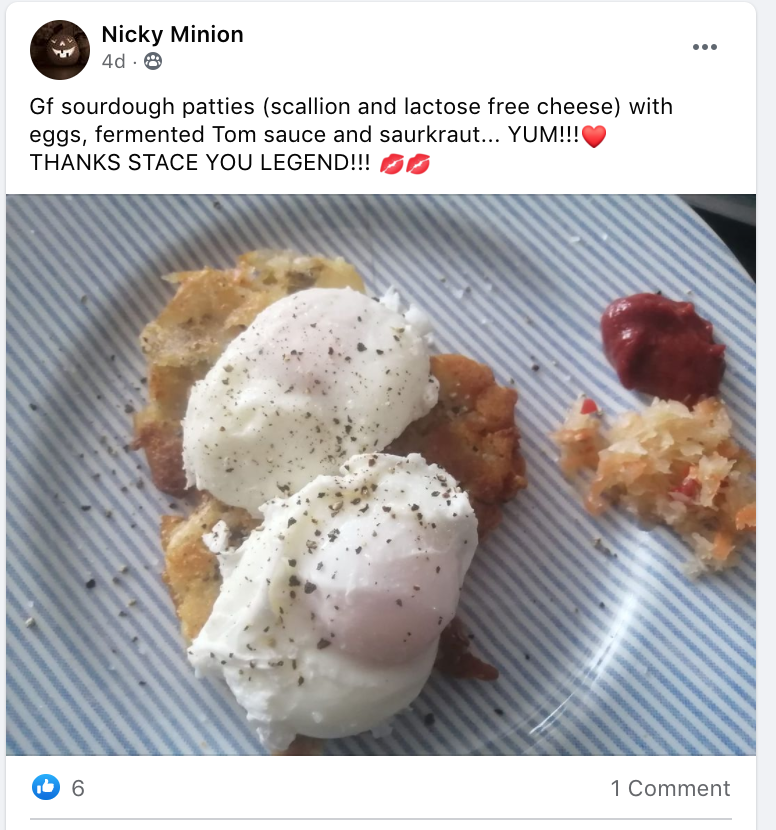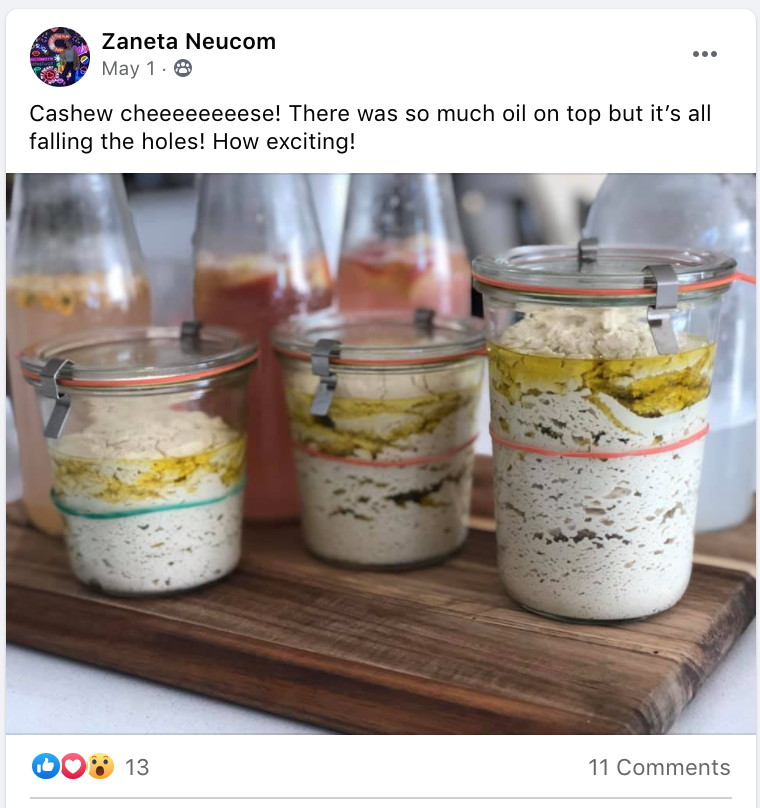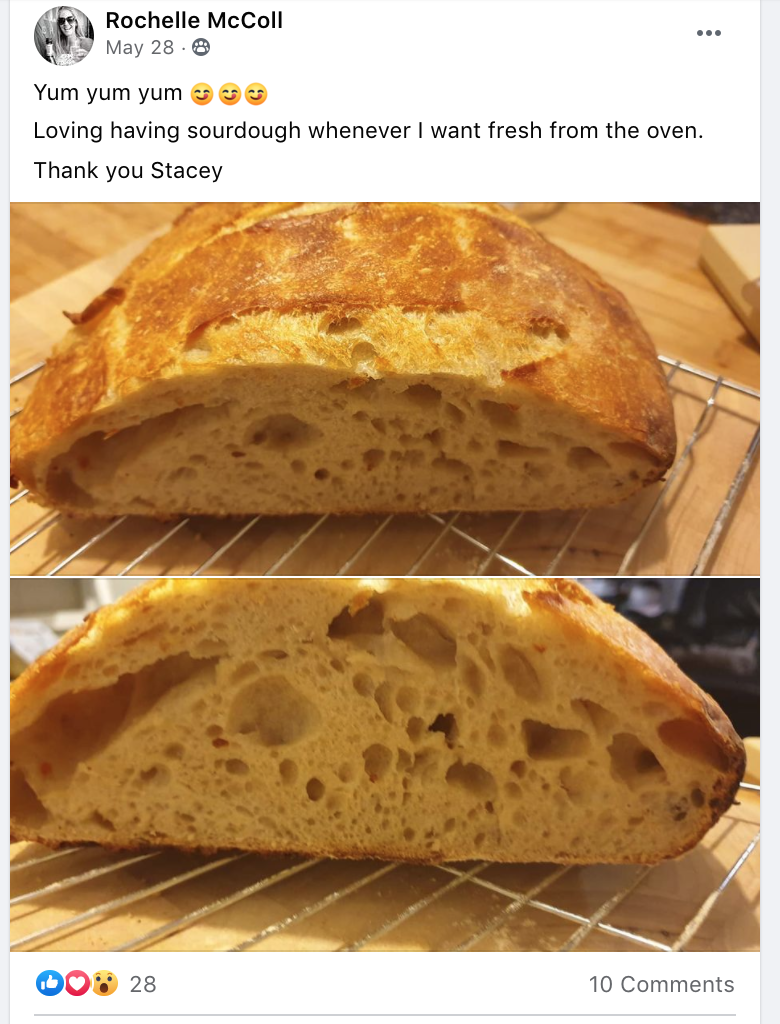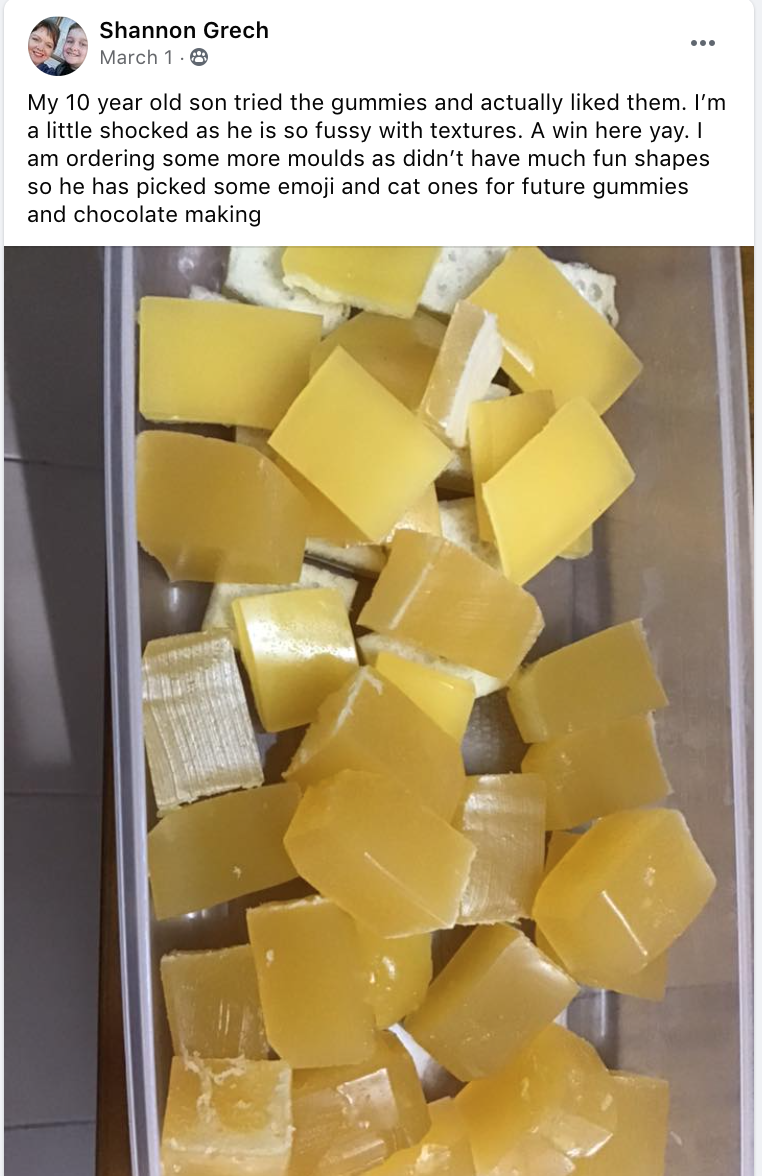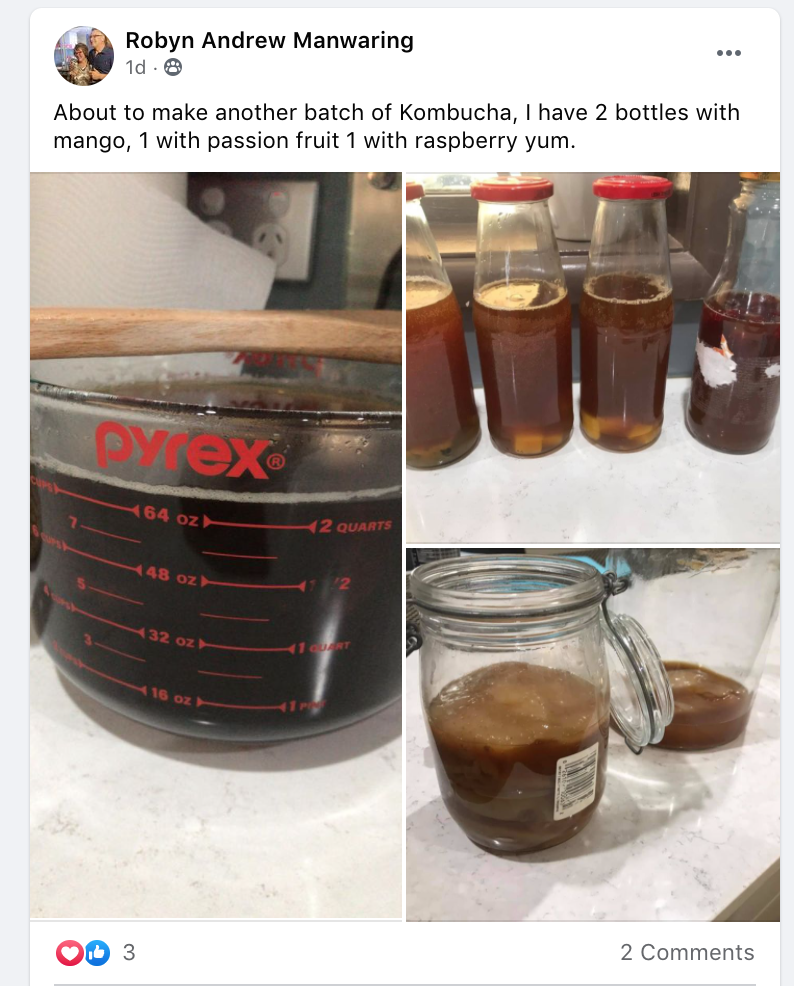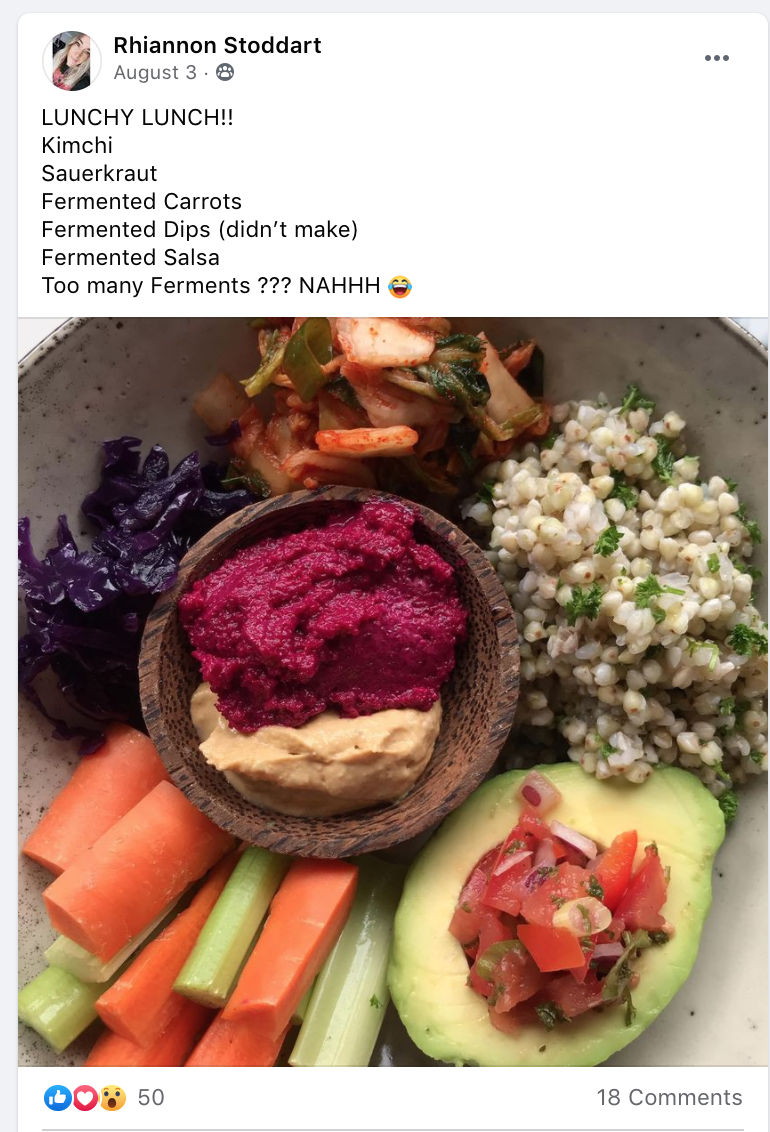 Fermented Foods Have helped Heal My Family's Gut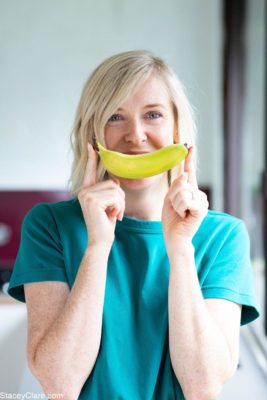 I introduced ferments into my diet seven years ago, after my naturopath told me they could help my IBS and PCOS. She was right.

I then used them to heal my one-year-old son's eczema and my hubby's recurring dry skin and upset tummy. Now, my whole family has a couple of mouthfuls of fermented foods a day and it's kept all of us out of the doctor's office. My kids have never needed antibiotics or had throat / ear infections. They're thriving and I want that for your crew too.
I AM SEEING SO MANY HEALTH BENEFITS IN MY FAMILY.
Everyone needs to do this course. I've learnt so much about gut health in doing Stace's Fermenting Course. I had done previous fermenting classes but I never followed through with them. Stace shows real life how she implements it with her life & family! And just how easy it is to do! Loved it! I am seeing so many health benefits in my family after introducing ferments into our diet. - Saly S
SOME OF THE YUMMY FERMENTS YOU'LL MAKE
There are over 40+ recipes to try in your own time, at your own speed. And I'll be there to help you with any and every question.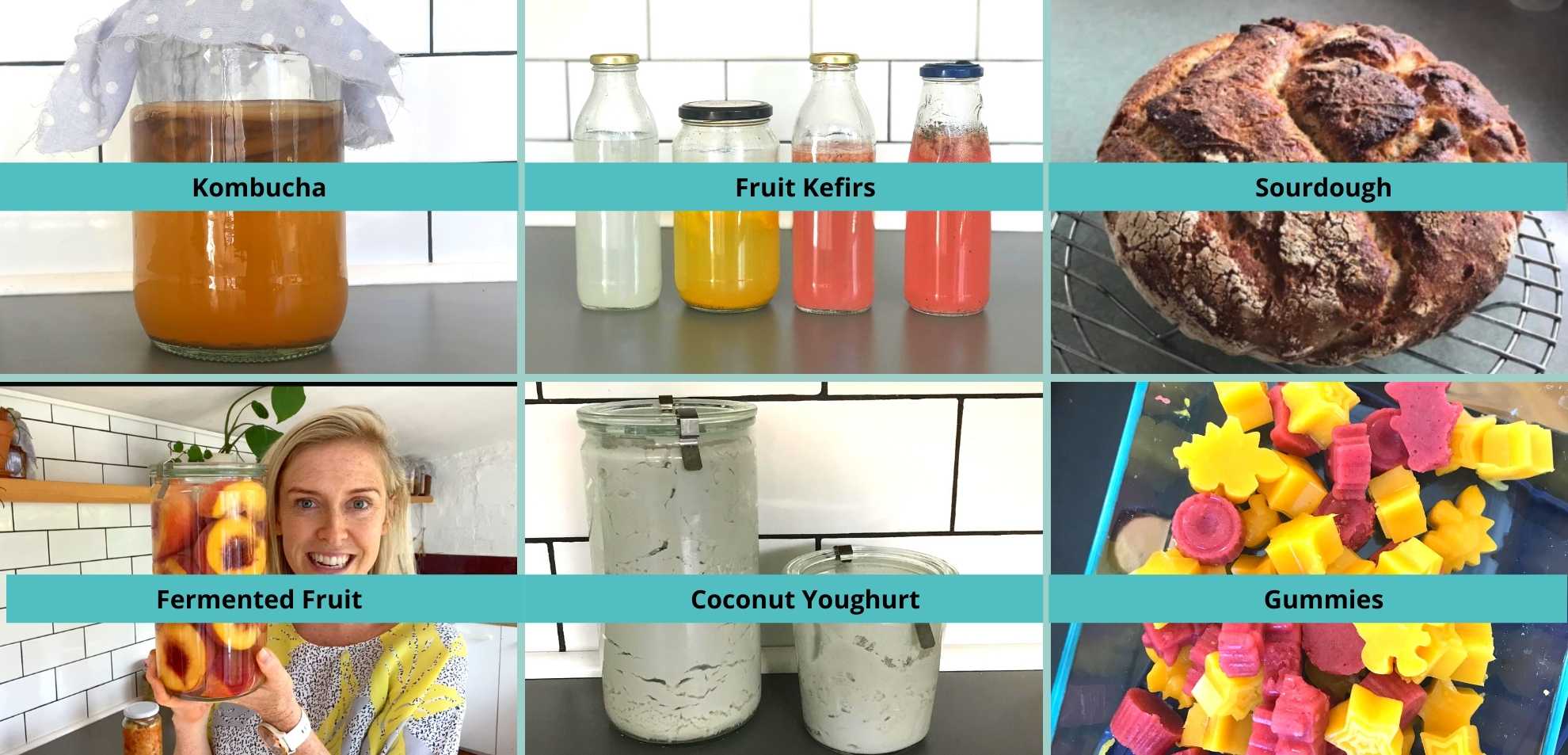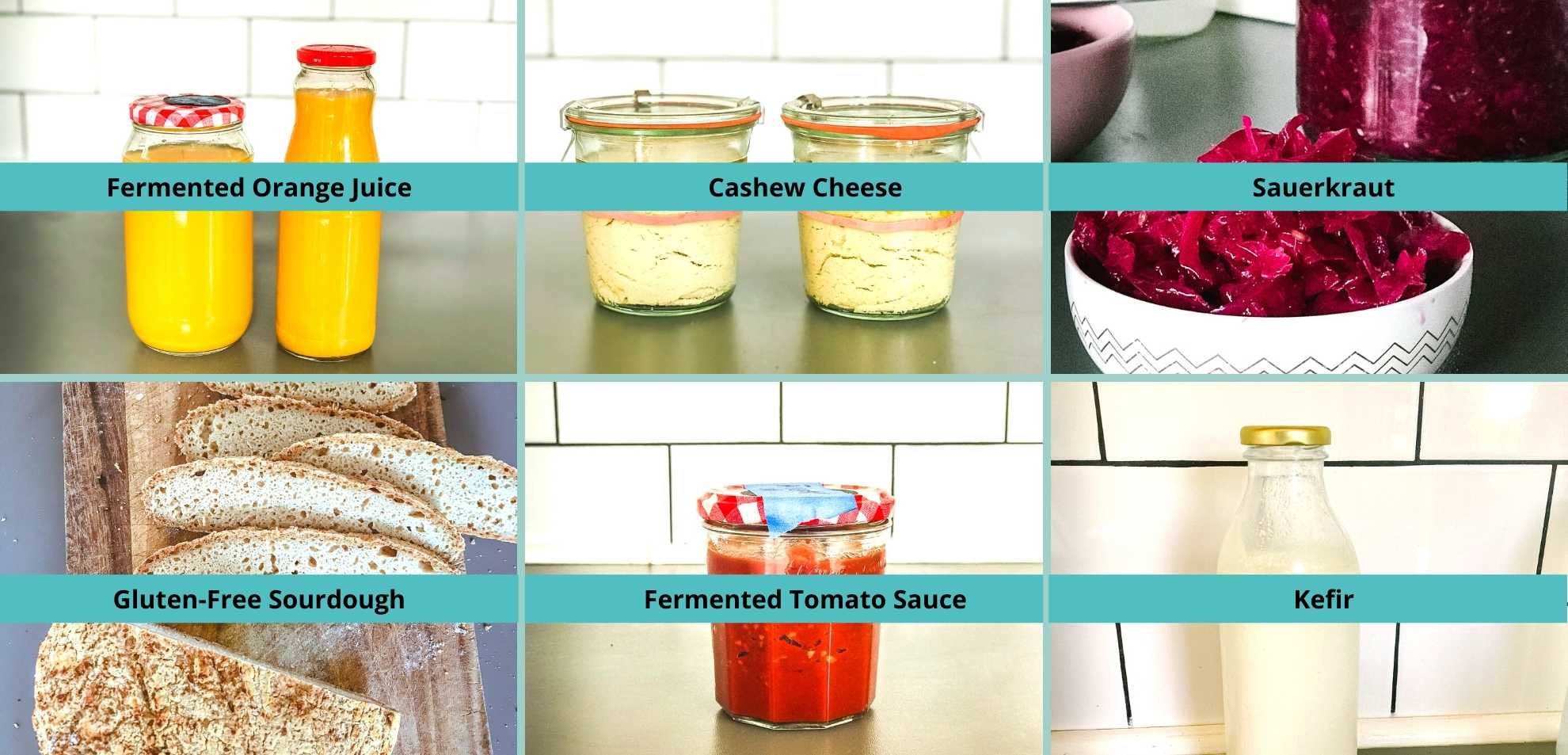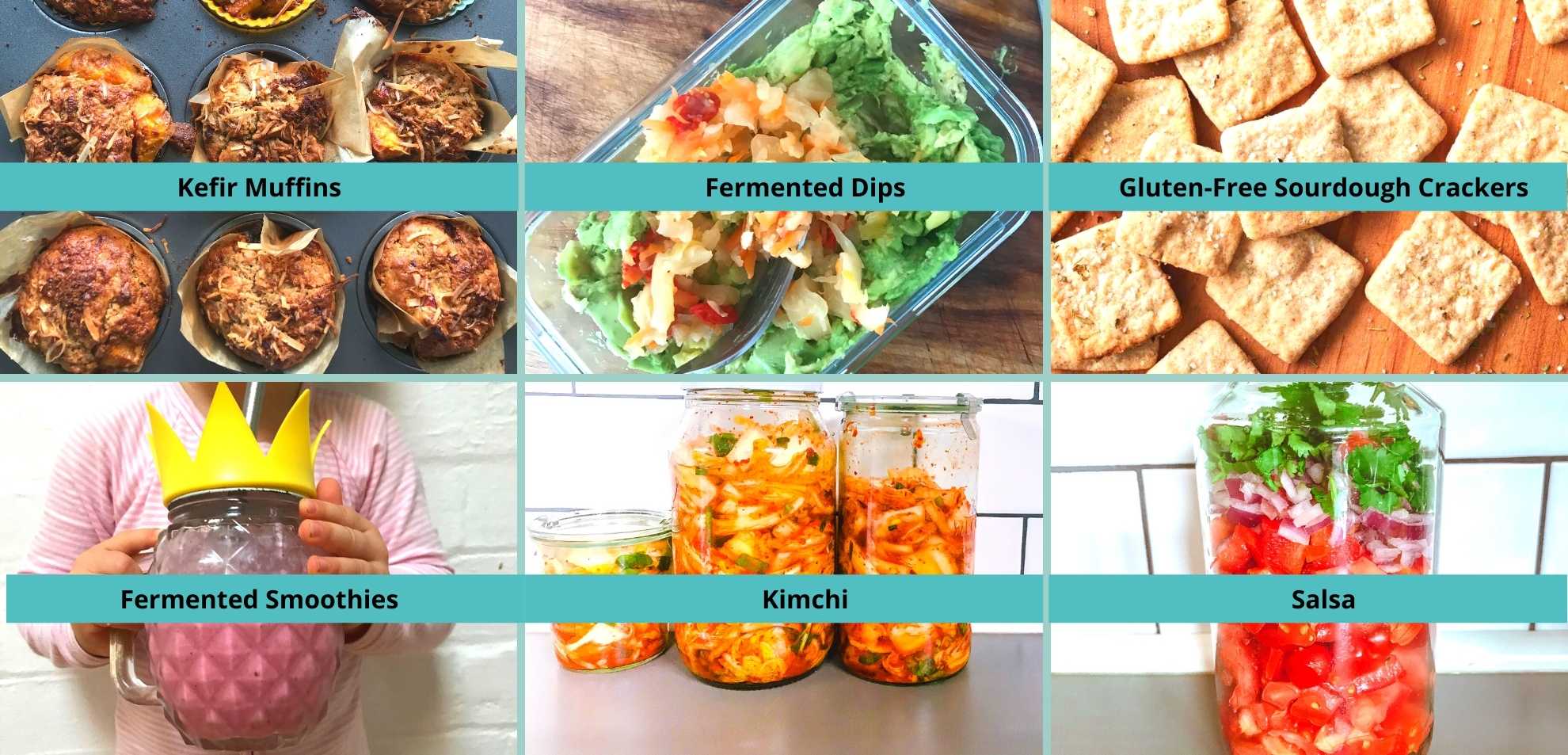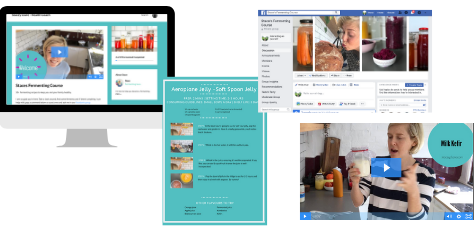 PLUS, THERE WILL BE 4 X LIVE COOK-ALONG WITH ME, OVER THE NEXT FEW MONTHS.
You can learn EVERYTHING in just eight hours, though you've got six months to take the course at your own pace.
Then you will LOVE the health benefits Stace's Fermenting Course can bring.

I'll be there each step of the way to help you understand the importance of your gut health and teach you how to make each ferment – and get them in day after day, to your whole family.
Fermenting course only
$257
Learn it all bundle
3 x $139
Fermenting course only
3 x $127
EASY TO FOLLOW INSTRUCTIONS FOR A NEWBIE.

I have loved the course. Easy to follow instructions for a complete newbie. Have loved the videos showing step by step which has been great for me being hesitant to try ferments before now. I've also loved the range of foods to try my hand at. Thanks Stace. - Lisa B
MY LITTLE ONES HEALTH HAS IMPROVED SO MUCH.

My little ones gut health has improved so much I'm finally noticing some weight gain in her! This has been the biggest improvement! I was amazed at how easy the sauerkraut was and how easy it is to include at meal time. The course is great because Stace makes everything seem so simple and it would be great for anyone short on time but wanting to improve their family's health.
I HAVE LOVED EVERY SINGLE RECIPE.

I'm a mother to 5, I work and I'd just began to study again. , I learnt so much about having a healthy gut, and Stace introduced me to fermenting. My kitchen is now full of jarred fruits and vegetables, not to mention all the fermented drinks. The course has great videos which makes it easy to follow and I could do it any time, which was very important. This course would be great for anyone who wants to step into the world of fermenting, without leaving the house. Stace gives easy and cost effective ideas and trouble shoots any issues you may have…It's like have her in your kitchen. I highly recommend this course, I have loved every single recipe.
Still on the fence?

Watch WHY ALL THESE MUMS HAVE JOINED
How long will I have access to the course?
You can download everything in the course as soon as you join, including the videos and the recipes. You'll also have 6 months to view the course in the portal. PLUS, you have lifetime access (including unlimited support from me) to the private Facebook group.
Can I download the videos and the recipes?
Absolutely! Everything is downloadable.
Is there any gluten-free recipes?
90% of my recipes are gluten-free. I even teach you how to make a GF sourdough, two ways! You can use that starter to make GF crumpets, crackers, waffles, and even baked goods.
Any dairy-free recipes?
90% of my recipes are dairy-free, and I even teach you to make coconut yoghurt two different ways. Think of the money you'll save buying vegan options at the grocery store!
Where can I purchase the ferment starters?
I provide an easy-to-follow shopping list that even helps you click and purchase what you need. Yay for home delivery!
I don't live in Australia. Where can I purchase the starters from?
There are a few online stores that I can recommend, including iHerb, depending on where you live. Plus, most of the Australian suppliers that I recommend can ship to you. I cover it all off in the shopping list you get when you join the course.
Do you offer a part-payment?
Yes, you can choose my payment plans below or use PayPal's 'Pay in 4', a new buy now, pay later interest-free instalment solution at no additional cost.
Will you teach me how to hide fermented foods? I'm not sure that my kids will eat straight fermented veggies.
I definitely will, and that is the benefits of learning fermenting with me. I don't just teach you the recipes, but also ways to use them up! Sometimes you can give just the juice of a ferment to the kids and it has just as much goodness as the veggie does. Hiding it is actually my specialty – I've got three kids.
Do you teach how to ferment fruit and juices so the sugar is removed? I love watching you do that on Instagram.
Sure do! You wait to you try it, it's SO GOOD!
Will there be a community page? All your followers are so nice!
Sure is, and you have lifetime access to it!