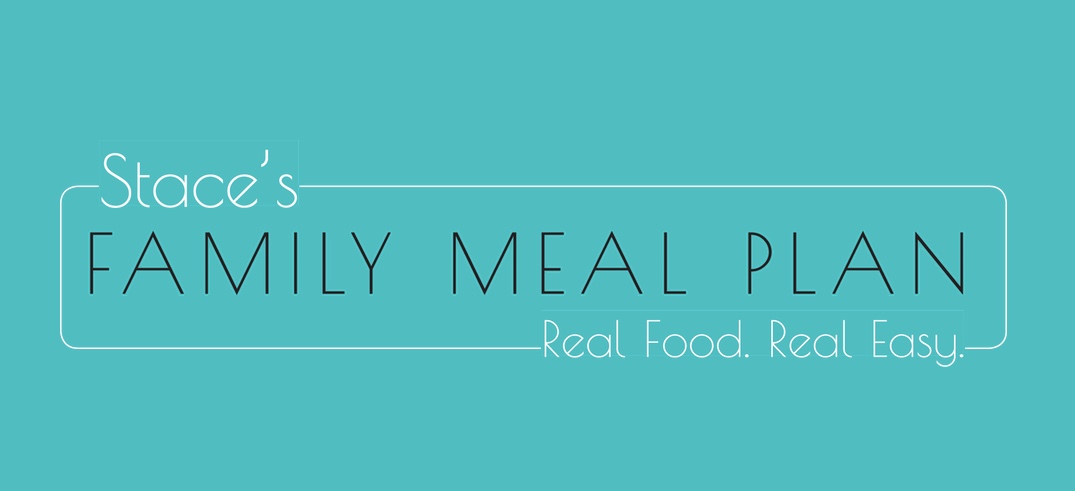 NEXT COURSE STARTS JUNE. YOU CAN ENROL FOR AN EARLYBIRD PRICE NOW.
Want family meals to be easy, healthy and stress-free in 2017?
I hear you, mumma! I can help.
You want to try some new, family-friendly recipes and get out of the same old 5pm – time for pasta again – rut.
You want to feel organised every week, with your meals planned out and a shopping list ready to go.
You want to help your fussy eaters with techniques and recipes the whole family will happily eat.
You want budget-friendly recipes that taste great and are healthy too.
You want to feed your family healthy meals, but you've lost your mojo, feel time-poor, or it all seems…
JUST. TOO. HARD.
I hear you – I used to be there too.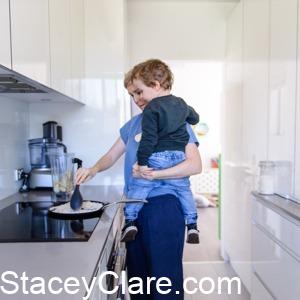 Meal planning was a weekly struggle for me when I first started my journey as a mumma. With one little babe who wouldn't eat vegetables at all and a second who has intolerances to wheat, dairy and eggs, there have been weeks where I felt getting my notebook out to start planning our meals was just a bridge too far…
But then things changed.
I worked out a system that would give me more time, less stress and would actually turn meal planning from a chore into a joy… Well, okay maybe not exactly a joy – but I feel pretty damn good when it's done! And now I want to share all I know with you.
Imagine if…
you could start each week with a sense of calm, feeling like you have everything you need to make a week's worth of healthy meals for your family – that they will all actually eat
Imagine if…
you had a qualified health & nutrition coach and a supportive group of other mummas encouraging you to create beautiful yet simple meals each day – keeping you on track and motivated
Imagine if…
your fussy eaters loved the healthy meals you made and happily devoured every last bite!
IT CAN HAPPEN:
"This 4-week meal plan will open your eyes on new recipes, how to change them up for different meals with less cooking and also how to tweak with extra vegetables to feed the kids and maybe husband too. Are the recipes complicated? No, and they generally utilise what is either in the pantry or what you would normally add to the weekly shop. If you want to learn how to not be stuck in the kitchen for hours and provide healthy family friendly food, you have to give this a try." – Shannon.
"Some great family meals – tasty, healthy and easy. The suggestions on how to tweak each meal and how to use up the leftovers were awesome. We've got some new family favourites that have already been cooked a few times since doing your course. Thanks, Stace. It was great value for money. Having someone else do the meal plan for me was priceless! Such a sanity saver." – Natalie
"Stace's Meal Plan was exactly what I needed to get my mojo back. Stace, I love that you are a real mum with real expectations. Your Ideas on how to use leftovers and slip added veggies and goodness into every meal was excellent. The Facebook group was a lot of fun with people sharing their wins. I would recommend this to anyone! Thanks, Stace." – Joanne
"Such an amazing program and an amazing lady. Beautiful wholesome recipes and so many tips and tricks along the way. Stace was never far away, and if we had a question for her it never took her long to reply with a solution of an alternative idea. The private Facebook group was so motivational such a wonderful idea." – Alison
"Stace's meal planning course made a huge difference to my stress levels! Having a solid meal plan that suited the whole family meant I could start the week feeling organised and much more zen. Now I am using our favourite recipes and the skills I learned about making meals go further than one night to do my own plans and streamline the weekly shop – saving time and money. Awesome!!" – Sophia
"Stace's Family Meal Plan was fantastic!!! It got me out of the same boring cooking rut that I was in and taught me some new recipes and cooking styles. It also showed me how having a meal plan can result in a lot less stress during busy working weeks and that you don't have to have meat with every meal. It helped me to incorporate more seafood into our diet, I loved having a fridge and pantry full of good, wholesome food, and it encouraged me to choose healthier options at other meal times as well. I highly recommend it. Thanks, Stace." – Kate
Here's exactly what you'll get from Stace's 4- week family meal plan: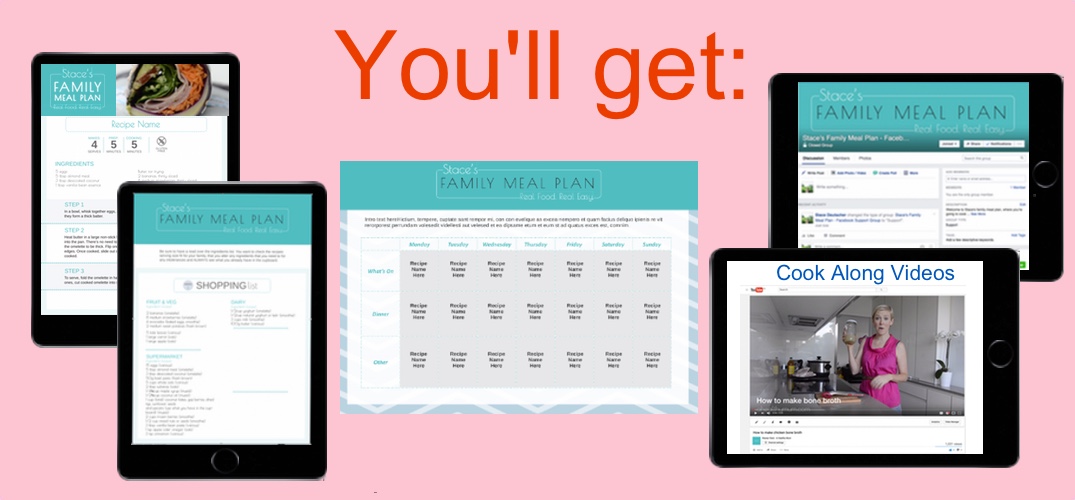 A weekly meal plan with all your dinners on it
A full shopping list that you can grab and go
Recipes for each meal with tonnes of tips and allergy tweaks
Cook along videos
Loads of email support from me
Access to a private Facebook support group where you can ask questions and get support from other mummas rockin' the course.
Here's how the course will run:
Week 1 – 'Make in bulk & use up your leftovers' week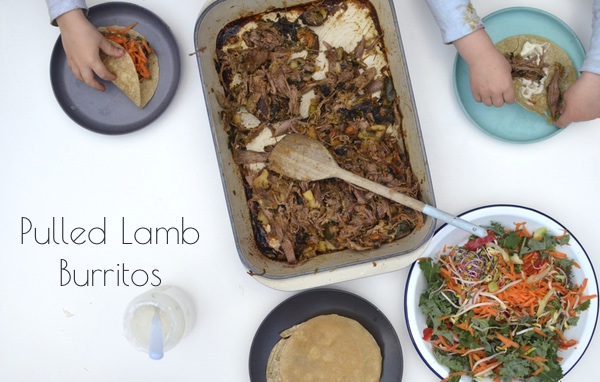 I'll send you the recipes, a shopping list and a meal plan for the following week. You'll shop for the ingredients and we'll start cooking together on Monday 6th February. The recipes will be easy, make in bulk recipes that will feed your family for a few nights – as I teach you ways to repurpose the 'hero ingredient' several different ways.
I'm not talking about boring old stews, either. I'm talking chicken and bacon meatloaf that turns into a delicious bolognese the next night, glorious tray baked veggies and sausages, and fish that even the fussiest of kids will chow down on.
All the meals are simple, allergy friendly, and delicious.
Week 2 – 'Veggies in very interesting ways' week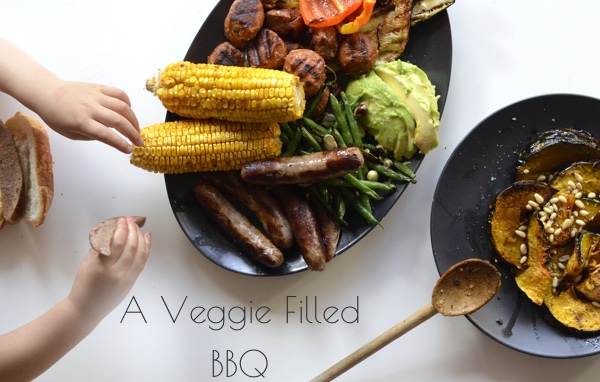 Again, you'll get all the bits you need on Thursday and we'll start cooking together the following Monday.
It's going to be a veggie-filled week with risotto made from leftovers, a Mexican fiesta and a salmon recipe the kids will want seconds and thirds of.
You'll also join me for a live meal-planning class where you can ask questions and I'll share some great tips for creating your own stress-free meal plan in under five (that's right, 5) minutes each week!
Week 3 – 'One pan' week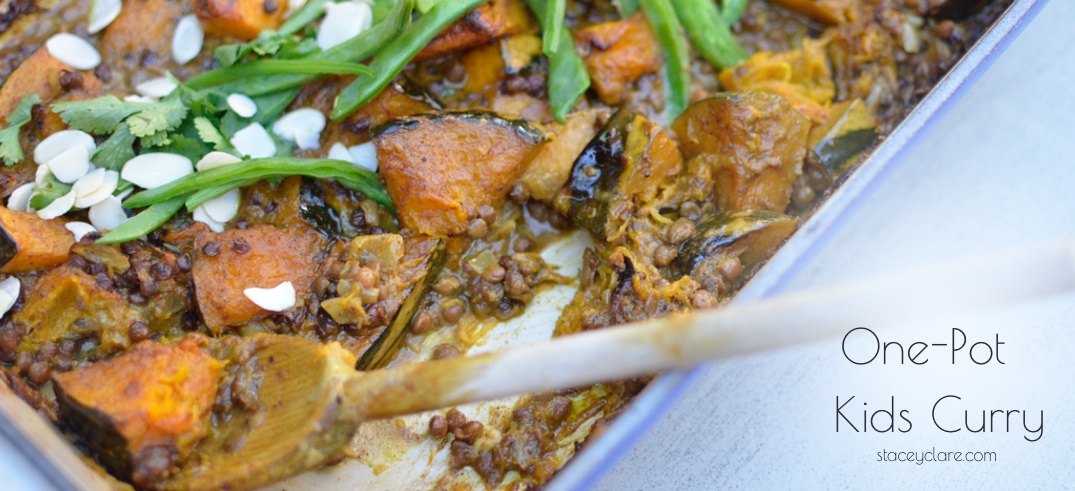 This week is all about letting the oven (or slow cooker) do all the work. We'll cook a few meals that are so easy, you'll want to make double and fill your freezer. And you should!
We'll meet together on our private Facebook group and have a live session about fussy eaters and we'll all share ideas (and problems) that we're facing, so you leave excited to try lots of new things.
Week 4 – 'Quick, tasty meals' week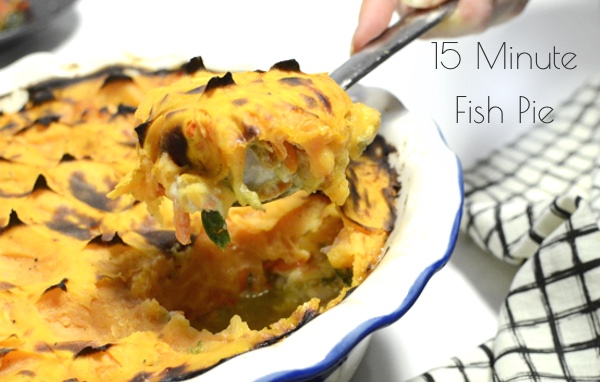 I'll be back with a stack of great, simple recipes and a clear shopping list on Thursday and we'll cook together from Monday.
This week we will focus on a bunch of quick-to-make meals. Expect my healthy 15-minute take on fried rice, pulled pork burritos the slow cooker does for you, and a stir-fry that's ready quicker than any takeaway would be.
Along the way, I'll be sharing oodles of nutritional advice and tips so you'll leave the final week knowing you've got it – that this four weeks meant something and you can keep life this easy, always.
My family meal plan will help:
If you want your kids to try new meals
If you want someone else to do the thinking for you to reignite your cooking mojo
If you want to get motivated and kick-start some new habits
If you want to learn how to cook in bulk, stock your freezer and use your leftovers in yummy ways
If you want your whole family to eat the same meal
If you want your family to eat healthier
If you want to learn all of my secret tips and tricks so that when the course is done, you will always meal plan on your own.
You will:
Save money by sticking to the shopping list provided and using up all your leftovers
Save time by knowing exactly what you're cooking each night
Save yourself stress because I've organised all the meals for you
Get organised because I'll do all the time-consuming, fiddly bits for you.
---
Other mums say:
---
NEXT COURSE STARTS JUNE. YOU CAN ENROL FOR AN EARLYBIRD PRICE NOW.
Now it wouldn't be a Stace project if there weren't oodles of support points from me. So, expect me to be in your email every few days with a video showing you just how to use your leftovers for breakfast or notes on how to tweak a recipe to cater for intolerances.
This is so much more than just a meal plan – it's a fresh start.
Got a fussy kid? Or one with an intolerance? Don't worry, this meal plan will help.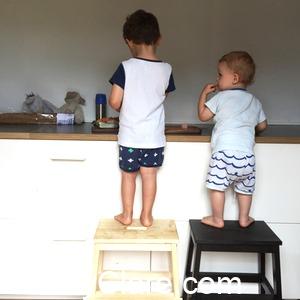 You see, kids are creatures of habit. They haven't been around as long as you and me, so it's to be expected that they have their favourite meals and want to see them on high rotation. I get that – I have one of them myself. But this 'real food, real easy' way of eating will change that. Not only will your little ones love the food, you'll love all the tips I give you to help get it in. Take the yummy tray baked sausages in Week 1 – you're going to chop up oodles of veg, pop it in the tray, cover it with herbs and a few tins of tomatoes before placing the sausages on top. It's quick, but lots of kids (both of mine included) won't eat the veg that way without a fight. So, I'll give you lots of tips on exactly how you can tweak my recipes for fussy ones. For me, I blitz the veggie mix in a blender for a few seconds and voila, they think it's a thick tomato sauce. It all goes in and the leftover sauce we use up the next night on our healthy pizza. Seriously, you'll be amazed at how much veg your kids eat over these four weeks.
Think of the time you're going to save by having all the meals laid out and a shopping list to buy from.
Want to be that mum that always has something in the freezer for dinner? Done! That can be you!
I'm going to take you through the exact recipes to freeze, how to bring them back to life and how to serve them in a whollllle new way! Seriously, freeze some of the pulled pork we make in Week 2 and bring it back to life in a burrito or better still, use up some old bread and make a toasty for the babe's lunchbox with it in the middle. Heaven.
I'm the queen of not letting food go to waste and using it up in a delicious, new way.
My meal plan will help you stop wasting food, so your grocery bills are cheaper!
So, who am I and why am I so confident I can get you out of your cooking rut?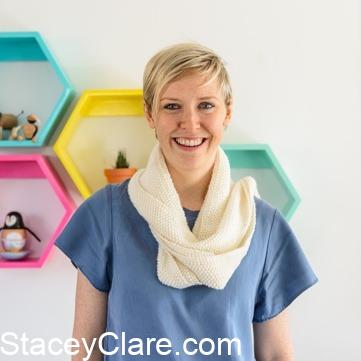 My name is Stacey Clare and I live a simple, happy life with my loving husband and two very cute babes.Before these babes came along life was pretty different for me – I worked in a fast-paced advertising world that was filled with great fun, long hours and pretty damn unhappy people. I left after I (finally) fell pregnant and enjoyed my time being a first-time mum. Although I loved being a mum, I really wasn't looking after myself and understanding the connection between my health and my family. I realised that if I wasn't looking after health, my family (and I) suffered. It's a reality that sucks but a reality that is real.
I walked the streets carrying 10kg of extra baby weight nearly a year after giving birth. My heart was holding onto memories of a less than perfect pregnancy and premature baby flash-backs and I just didn't understand/want to acknowledge that the food I was putting into my mouth and my negative self-talk was keeping me unfit, unhappy and really damn unhealthy. Finally, the penny dropped and within a few months, the weight was gone. I studied nutrition through the Institute of Integrative Nutrition based in New York to become a health and nutrition coach so that I could help other mothers and families to achieve wellness too. Stacey Clare – A Healthy Mum was born and soon after that I started coaching mothers to help them on their own health journeys too.
I now help women, just like you, every day, through my coaching services, my blog and Facebook groups. My goal is to help mummas get over the negative self-talk that's holding them back and start feeling great, eating nourishing food and loving family life.
---
But don't just take my word for it, hear directly from the mums I've helped
"The snippets of food descriptions sound amaze! Pulled pork? I'm in!"
"Love that it sounds flexible. We're busy and sometimes life happens!"
"Sounds manageable, like I can actually make this work for me!"
"Overall- I'm motivated and excited!! Yay!!"
---
You've got questions?
I've got answers!
I've got some intolerances, will the meal plan still work?
It sure will. Like all my recipe cookbooks I have every allergy possible catered for and I know exactly how you can tweak the recipes to make them work for you. You'll find the majority of them are gluten free with many egg and dairy free too.
I've got a truckload of kids, how many does this meal plan feed?
This plan feeds 2 kids and 2 adults. But, you'll notice many of the recipes make enough for lunch/leftovers, so you might just have enough for your bigger lot. If you don't like that idea you can always double the recipe, or cut the quantity in half if you have a smaller tribe.
Couldn't I just meal plan myself?
You sure can! But motivation, kindness and little-old-Stace popping up in your inbox, is going to keep you on track. If this course sets you up for years of meal planning with ease, then girl, that's money well spent.
How long am I going to be in the kitchen each night? This mumma works.
I hear you – I'm a working mumma too. Many of the meals you could choose to make on the weekend, pop in the slow cooker or better still, choose which night to cook each recipe based on your schedule. For me, I make things like the meatloaf earlier in the week when I'm at home, but say the 20-minute fish and chips, well I leave that one until later in the week when I have no time and don't want the leftovers for lunchboxes.
How many days of the week do you cover?
I've done all seven. Why? Well, my research shows most mummas that are more organised follow this rule. If it sounds a bit much, don't fear. Cook what works for you on the nights that suit you best.
This sounds expensive and will I even be able to get the ingredients at my local stores?
Okay, so I've had you take my word for a lot of things on this page and this time you just must. YOU WILL SAVE MONEY. It's the truth. When you plan, you save. You don't buy things you don't need, food doesn't go to waste and the ingredients are a cinch to find. Real food is easy to find – it's not in the middle aisles of the supermarket – it's at the fruit and veg shop, at your great local butcher, and occasionally, in the health food section at that supermarket you used to visit every aisle of.
Hubby often cooks, can he handle your recipes?
100%. No more words are needed. 100%.
When do you send recipes on? I like to shop before the weekend hits.
Go girl! Thursday is the day. You'll wake to the recipes in your inbox on a Thursday for the week starting on the following Monday.
Will it be worth the money, like really worth it?
It sure will. How much do you spend on takeaway when you're too tired to cook because you aren't organised? This is less than one home delivery.
NOW FOR THE BONUS OFFER: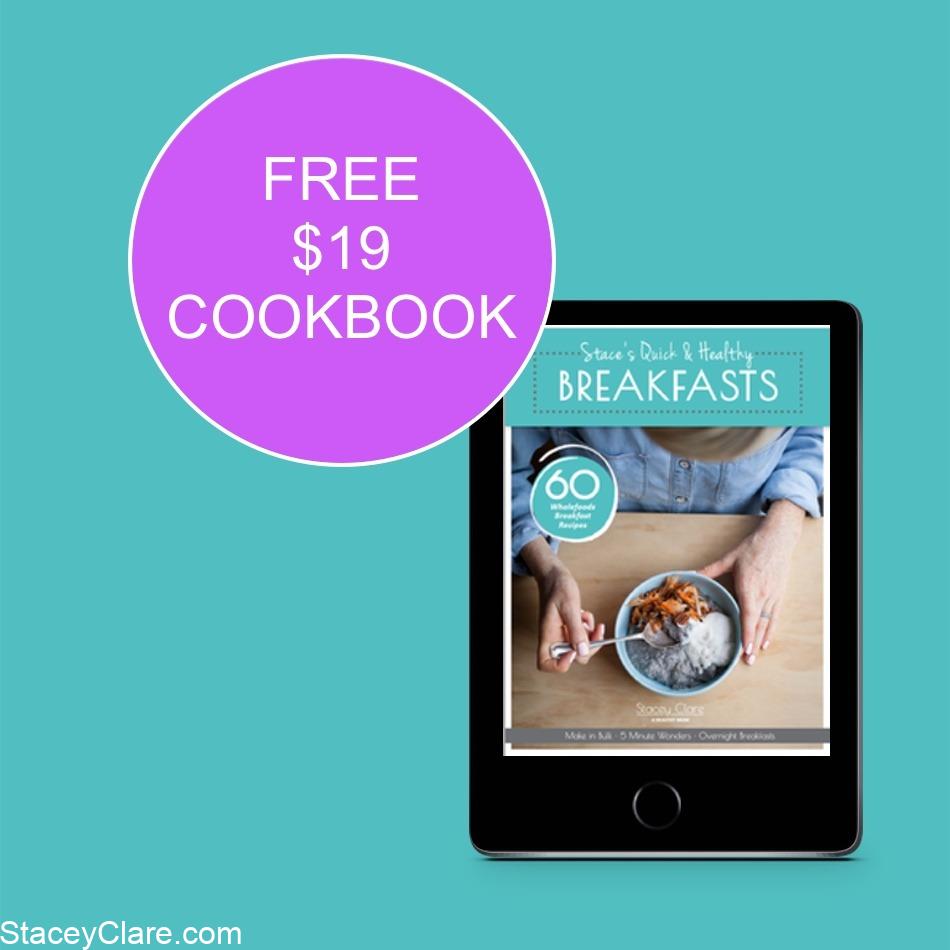 This course is all about getting your dinners sorted for the week, but I know that coming up with healthy and nourishing breakfast ideas can be a huge challenge – especially when the kids will only eat vegemite on toast!
So, if you join my Family Meal Plan course, you will also get FREE access to my Quick & Healthy Breakfasts Cookbook, which includes more than 60 wholefood breakfast recipes that are perfect for the whole family. That's a $19 book, for free!
You will also get access to my Wholefoods Breakfast Facebook group where you can share ideas and successes with other mummas and get daily breakfast inspo from yours truly!
Click here to join the family meal planning course and get another $19 worth of value!
Thanks for getting this far, beautiful mumma. Hope to see you soon!