Free Masterclass
Become A Slow Cooker Pro
If you're ready for the slow cooker to be your secret weapon to getting dinner on the table, fuss-free and full of yummy goodness for the family this winter, my masterclass is for you.
Join Stace's Masterclass
In my masterclass you'll learn:
Hacks
How to cook breakfast, lunch and dinner in your slow cooker that come out tasting great and not like MUSH!.
Recipes
A bunch of recipes you can try on the whole family.
Tips
Tips on how to use it for most meals, eat healthier and spend less money at the grocery store.
Plus WIN A SLOW COOKER
Q & If you're on the webinar live you can win a Slow Cooker!
This Masterclass is a Must Attend if…
You're looking to learn how to use your Slow Cooker more
You're wanting to cook things in it that aren't just stews
You're wanting to make cooking easier and healthier this winter.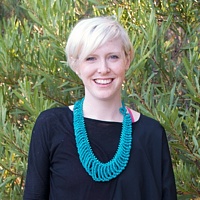 Hi, I'm Stace
I use my slow cooker alot.
I am a working mumma of 3, so I get it. Dinner needs to be simple but equally, it needs to be eaten. So I usually pop the Slow Cooker on before we head out the door and when I get home, it's all done. It sure makes things easier.
I've spent years and years cooking in my Slow Cooker. I love baking lunchbox snacks in it while I run errands, cooking breakfast overnight and dinner meals my family can't believe I make in it! It gives me back time with my kids and lessens my mental load when I cook this way.
I know all the tricks. And in this masterclass, I'll teach you EVERYTHING I know so I can make you a Slow Cooker Pro, too!

Choose the time that works best for you.
See you there,
Stace x