Want to learn why and how to ferment foods to boost your families health? Come join my free workshop.
Hacks
How to ferment when you're already busy
Recipes
How to make your own saurkreaut, gummies & kombucha
Tips
How to get the kids to eat & enjoy them
Plus WIN ONE OF 3 ONE-ON-ONE SESSIONS WITH ME
Q & If you're on the workshop webinar live you can win time with me. A qualified Health Coach!
This Workshop is a Must if…
You're wanting to understand what fermented foods are
You're wanting to boost your whole families immune system
You're wanting to make some quick & easy ferments that work.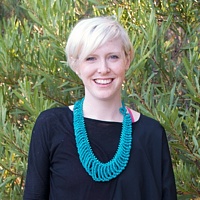 Hi, I'm Stace
And fermented foods have helped my kids not get sick .
I bet one of your troops has had a cold or two this winter. Sniffles, coughs, winter eczema, all the stuff.
And you've heard that fermented foods can help.
They're full of probiotics bugs that keep the bad ones in check, they help you digest your food so that you're pulling all the goodness out of every mouthful and that's just the start!
The problem is, how do you actually do it?!
I want to show you exactly how to do it and fit this in with your already busy schedule because the truth is it can be S-I-M-P-L-E! I make fermented carrots most weeks and I don't head to the kitchen to make them specifically, I just chop a few extra carrots when I'm steaming some for dinner. My water kefir is part made when I am filling drink bottles up for school bags, I just fill an old jar at the same time and I am half way there. It really can be simple when you get in the cycle.
Let me show you how easy fermenting can be, so your family can thrive this Spring,
Stace x