JOIN THE WAITLIST FOR MY FERMENTING COURSE
Cart opens Friday, 22nd July
If there ever was a time you're thinking about boosting your family's immune system, I bet it's with what's going on in the world now. Because...
FERMENTED FOODS = GOOD BACTERIA
When you eat fermented foods you're putting good bacteria (probiotics) into your gut.

When your gut is full of these good bugs, they could help push out the bad ones.

The bad ones that make us pick up colds and make us sick.

The bad ones that make our immune system low.
FERMENTED FOODS ARE DELICIOUS & EASY TO MAKE
YOU'LL DO IT IN LESS THAN 5-MINUTES A DAY
IN MY COURSE YOU'LL LEARN TO MAKE LOTS OF FERMENTS…
With each of these ferments, I'll give you additional recipes to use them in. Homemade coconut yoghurt can be snuck into the kids smoothies, Sunday morning pancakes, school baking and even in a salad dressings.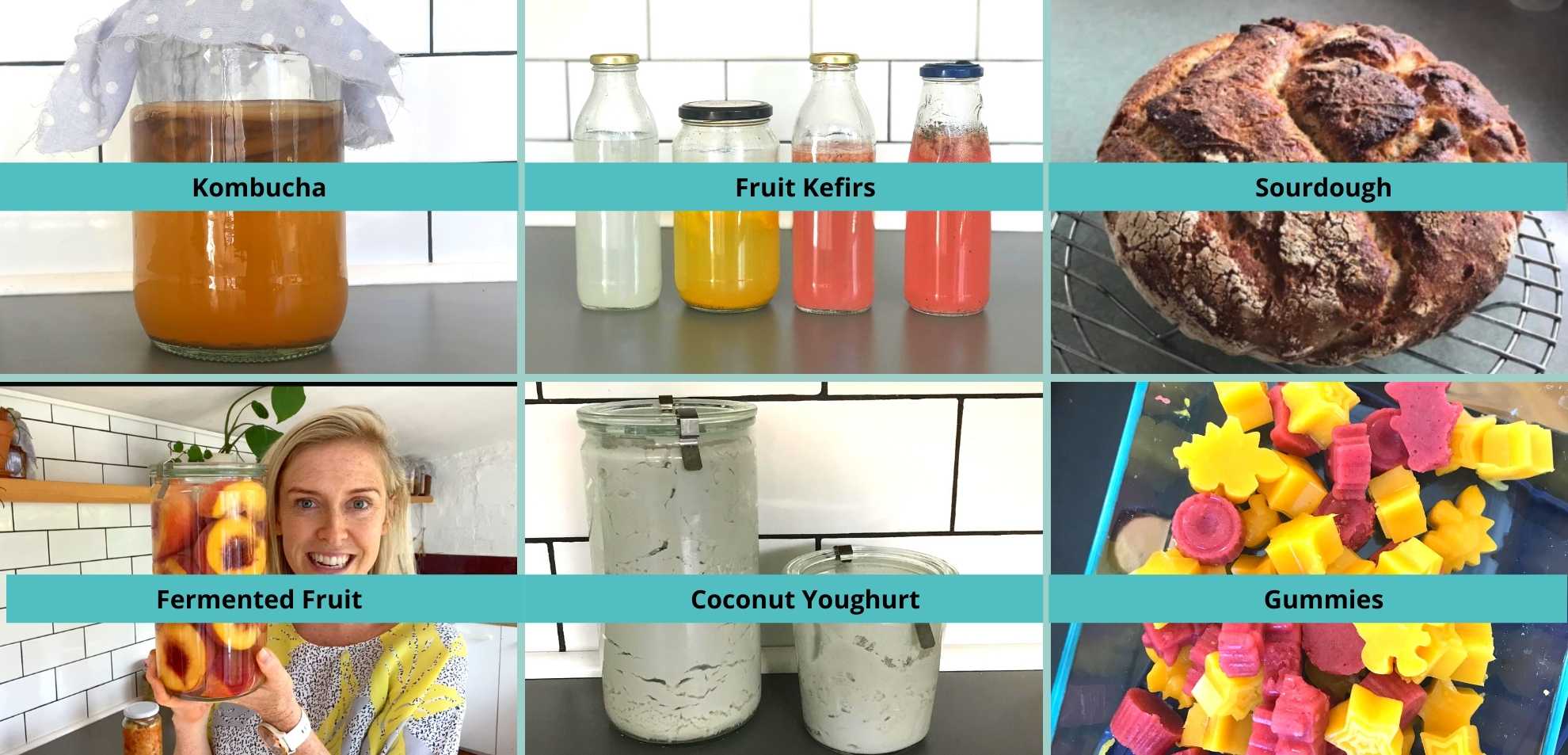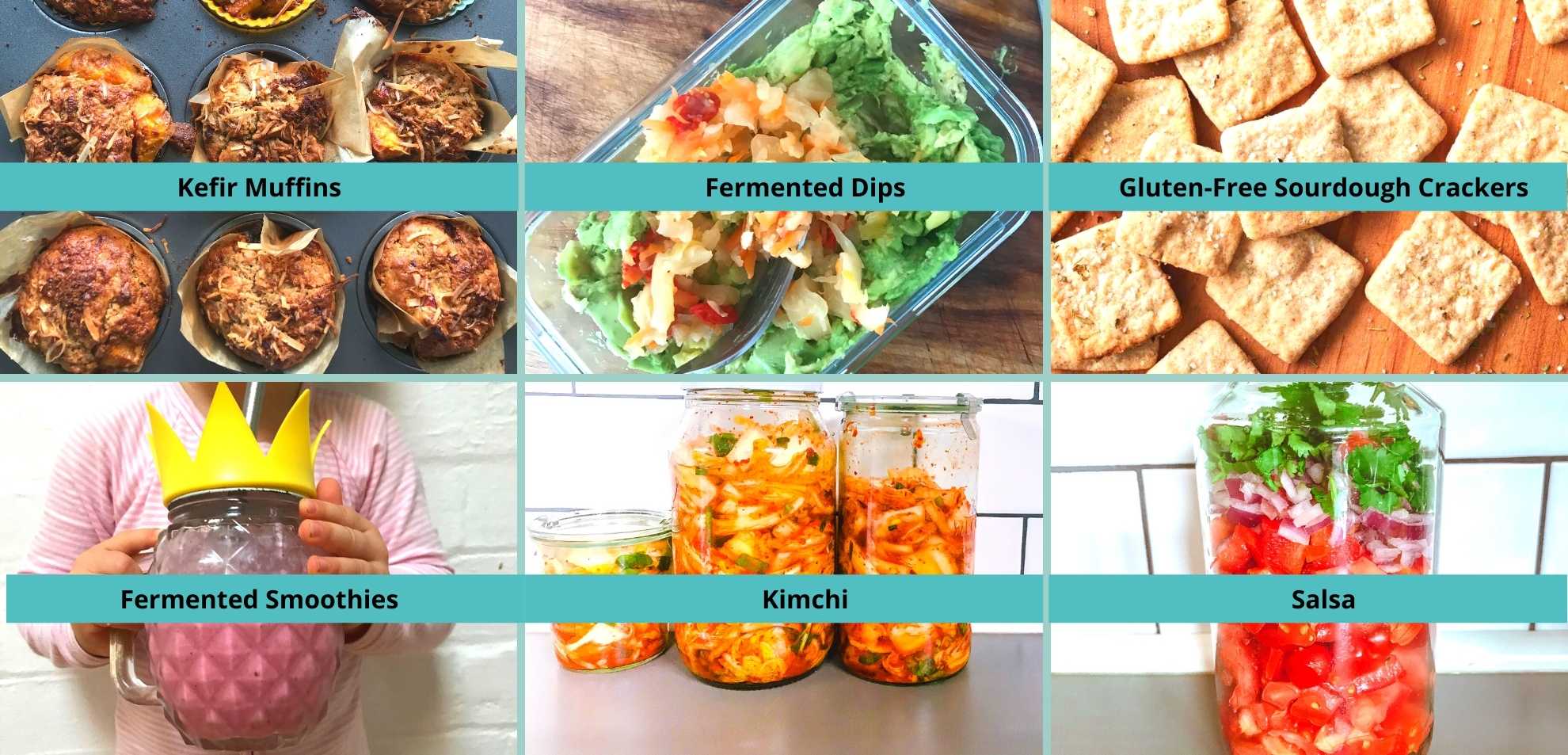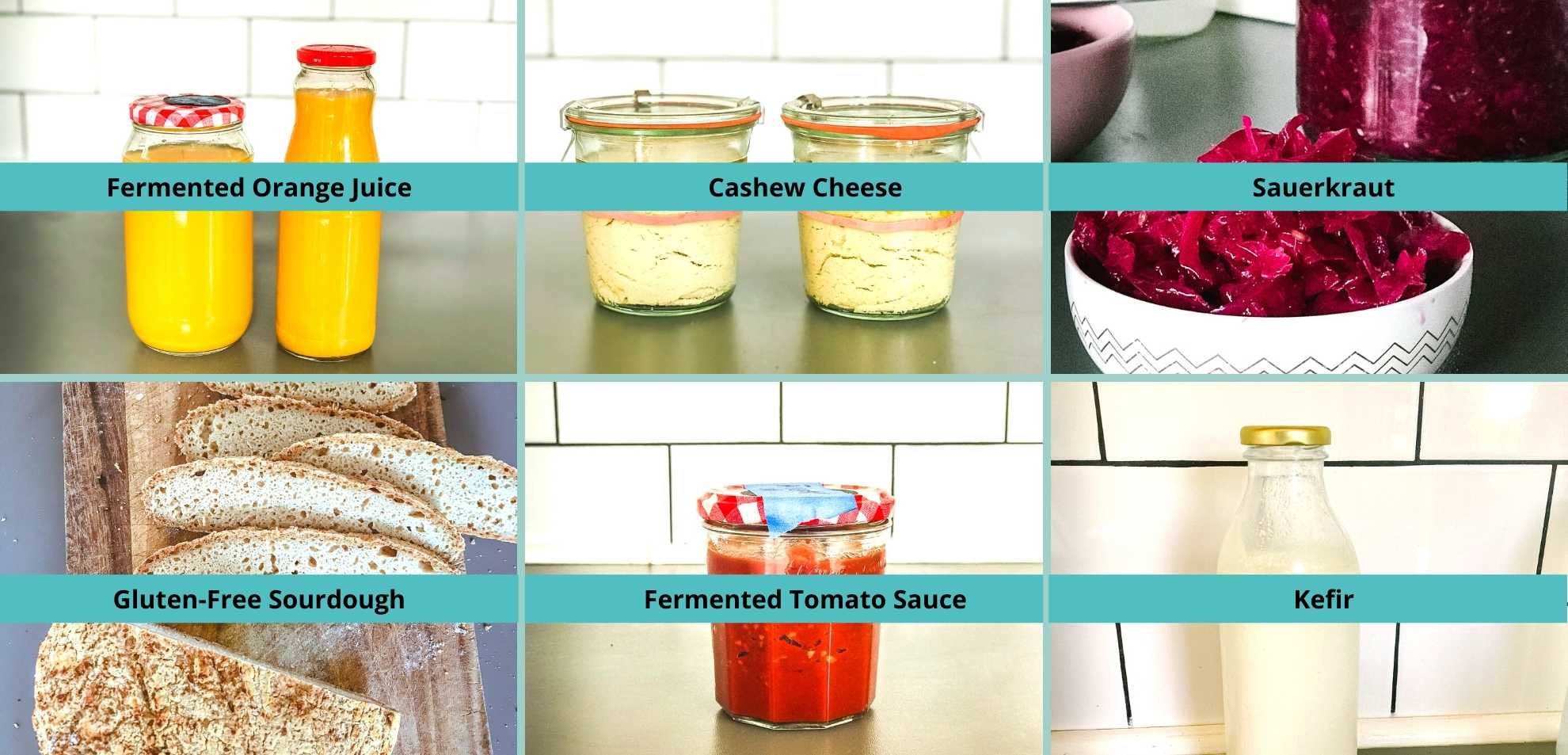 THEY LOVED IT, YOU'LL LOVE IT TOO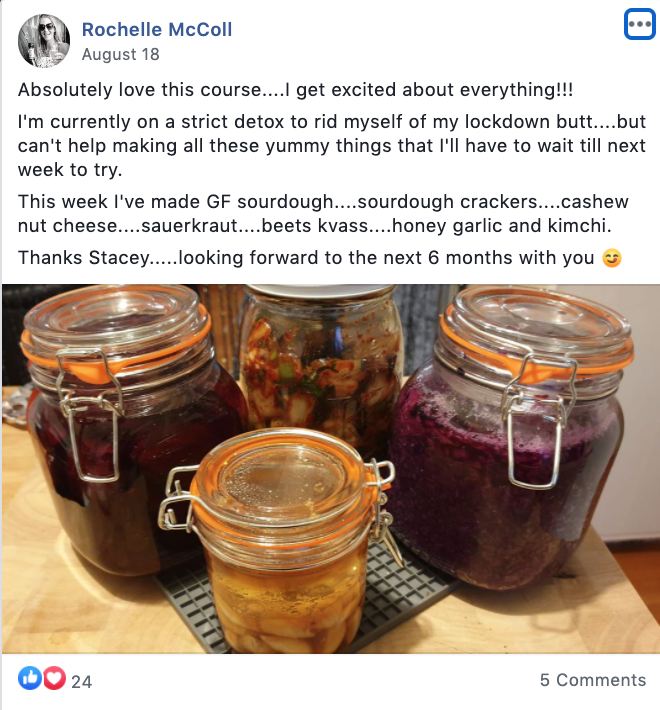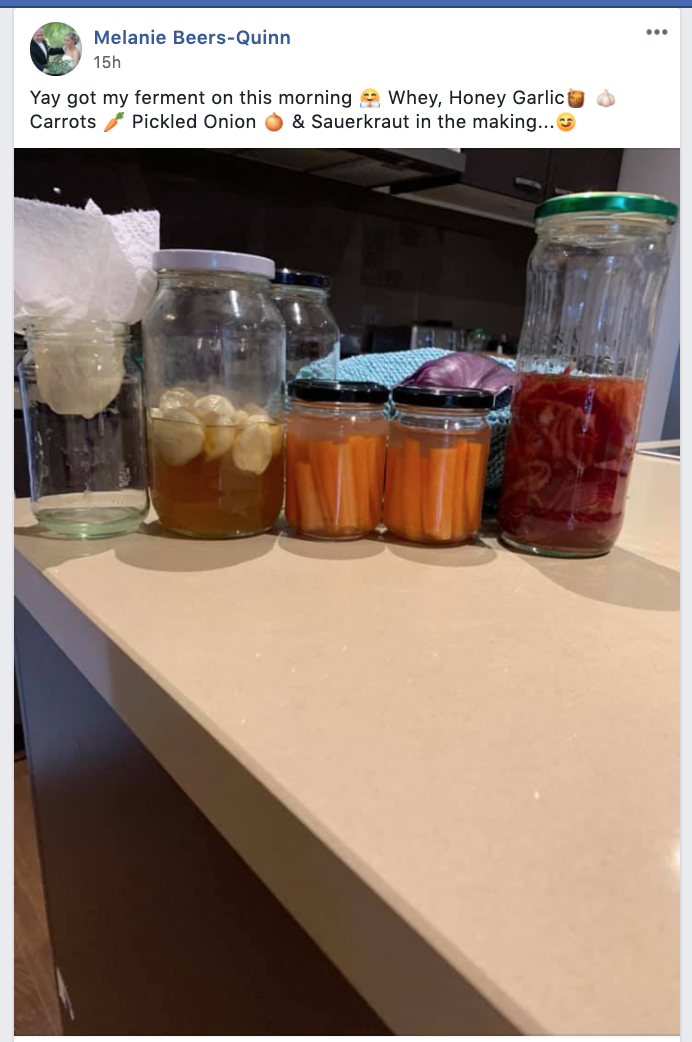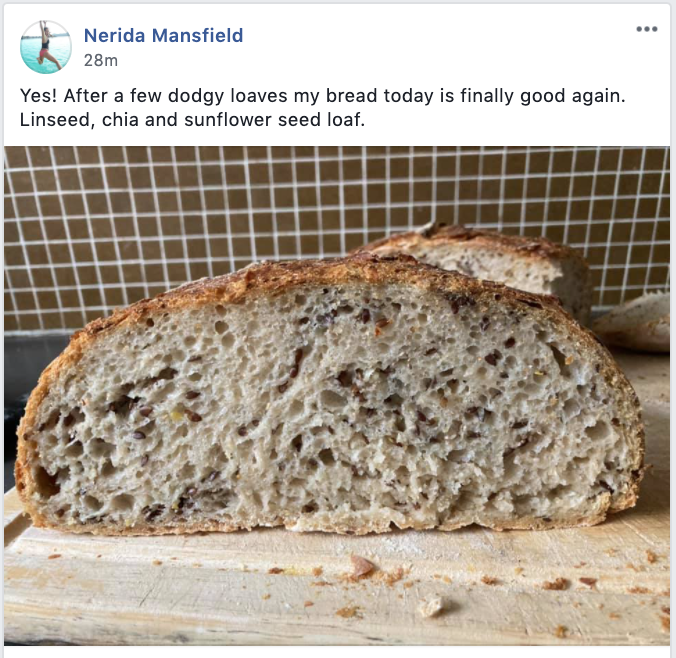 Join the Waitlist