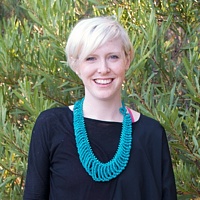 Work With Stacey Clare
Health & Nutrition Coach Client
Want to get your health wayyyy-back on track?
Know what you should be doing(ish) but find it just can't come together?
Keen for a little help but don't really know where to start?
Let me help. I'm Stace. I'm a mum and a Sydney-based health & nutrition coach. I work with the majority of my clients via Skype or phone once the babes are in bed at night. I will help you to:
Cut your families sugar consumption without feeling constantly han-gry
Get your energy back. Remember energy? We all had it pre-babies, you know before the many-many sleepless nights kicked in
Explain key parts of nutrition and how your diet effects, well, everything (I promise not to make your head spin!)
Learn new techniques to cook, store and organise food that will save you time, energy and mulla
Show you what to stock in your pantry, so you don't need to rely on a bunch of pack foods anymore
Help you navigate any allergies you or the family may have because there are SO many options these days to get around them
Help you strengthen your gut health and boost the whole families immune system, so colds and snotty noses are a thing of the past
Cut chemicals from your body, skin and home while still ensuring the sheets are kept white, and the bugs aren't living on your kitchen bench
Get happy, find time for you (I'm talking exercise, meditation, days to yourself) and to stop feeling over whelmed
If you want to get your health on track, I'm your one- stop shop. baby. Sessions are available in person (Sydney metro area), or via Skype to anywhere in the world. All sessions are available at a time that works for you and your family.
Stace x
Here's what others have said about working with me:


RECIPE DEVELOPMENT FOR CORPORATE CLIENTS
I develop unique recipes, conduct live demonstrations and cooking classes that are sure to be a hit for your customers. Drawing on my nutrition studies and years in the marketing industry, I create targeted, nutritionally-dense recipes that will inspire your audience and help them connect with your brand. Let's chat further.
MEDIA & SPONSORED POSTS
I love working with the media and sharing great products that would benefit my followers too. Get in touch if you feel your product fits well with my ethos of organic (where possible), minimal packaging, zero additives, thickeners, preservatives, vegetable oils or any forms of factory farming. Send me an email here for a copy of my latest media kit.