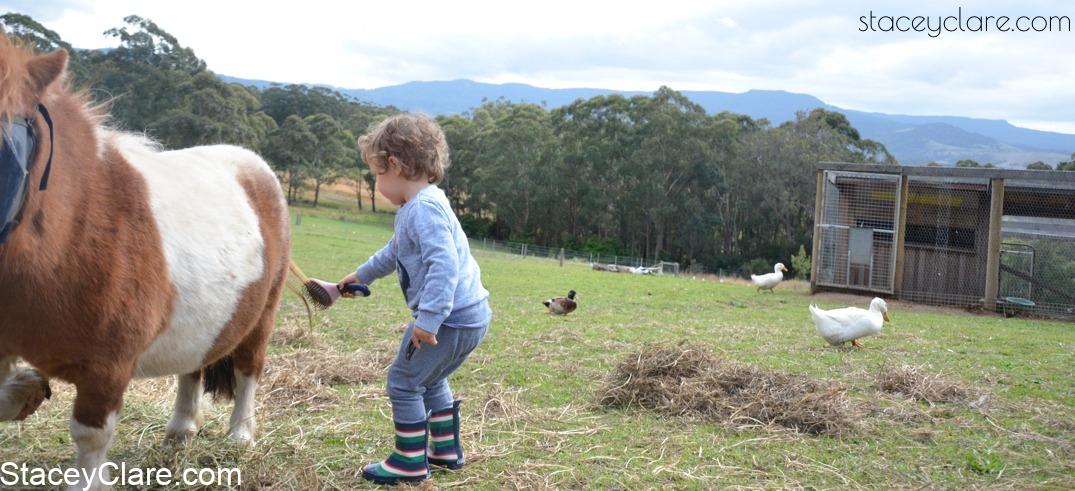 Our family hasn't taken a holiday in yonks, we can thank our second babe for that. Cheers, little dude you officially stole our sleep, and all our holidays. Truth is it was actually us. Yep, it was. We'd lost touch of prioritising time away and what that really does for our family. Can you relate? I guess I'm no different to many of us mummas that worry that time away often means flights, babes out of routine, packing the whole dam house in to 84 billion suitcases and eating out at cafes with screaming, cranky children.
I held this view until I came across Back 2 Earth family farm stay that is in the heart of Berry on the NSW South Coast. I'm a huge lover of Berry so this holiday started on the right foot. Berry is an easy 2 hour drive from Sydney, is has a beautiful village and the BEST donuts served fresh from a cute little van on the main street. Buy 10 of them, not 4, they are THAT good. So I called Back 2 Earth booked in and said I'd be so happy to share my honest experience on my blog.
You know what? I loved it here. So here's my review of our brilliant, fun, re-charging family farm stay and one I hope pushes you on to book your own weekend away too.
***Spoiler alert - you can win your own weekend away here too!***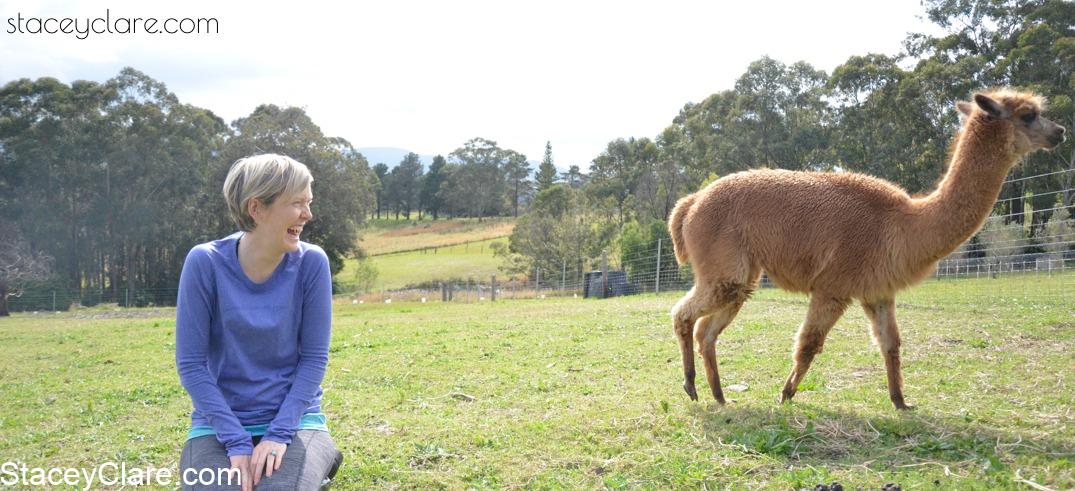 The Back 2 Earth farm stay is perfectly small and ever so cute. It's packed with animals – some rescued, some donated and some hatched on the farm. All are gentle and very willing to be patted, even by an over enthusiastic nearly 3 year old and screeched at with excitement by a noisy 1 year old who just couldn't quite believe his eyes.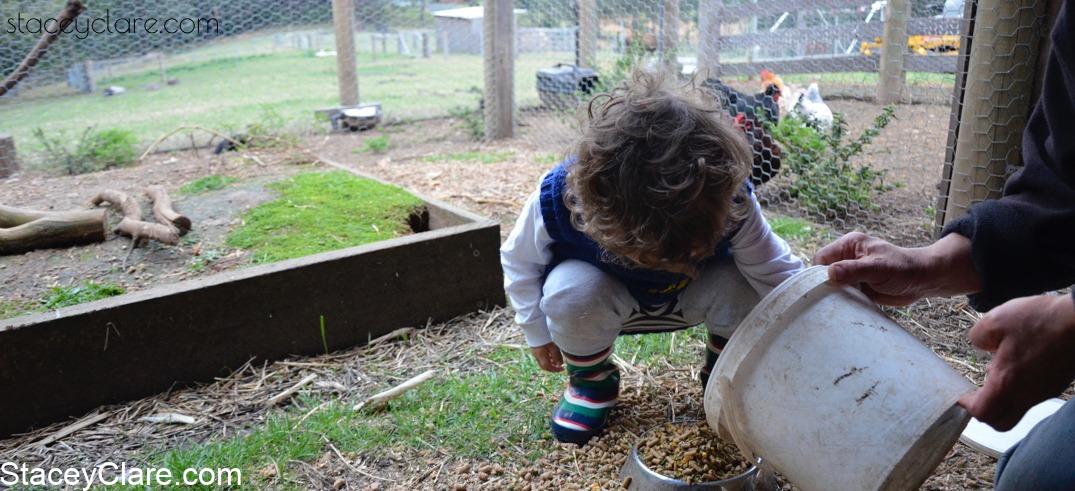 We were able to feed the animals, all 40 of them, including their two gorgeous pet dogs. We brushed the miniature horses, helped get the ducks out of the pen and looked for eggs under the geese and chickens. The babes loved it (as did we) and we especially loved that there was so much grass to run around on, animals to interact with and comfy beds because boy did the babes sleep a treat!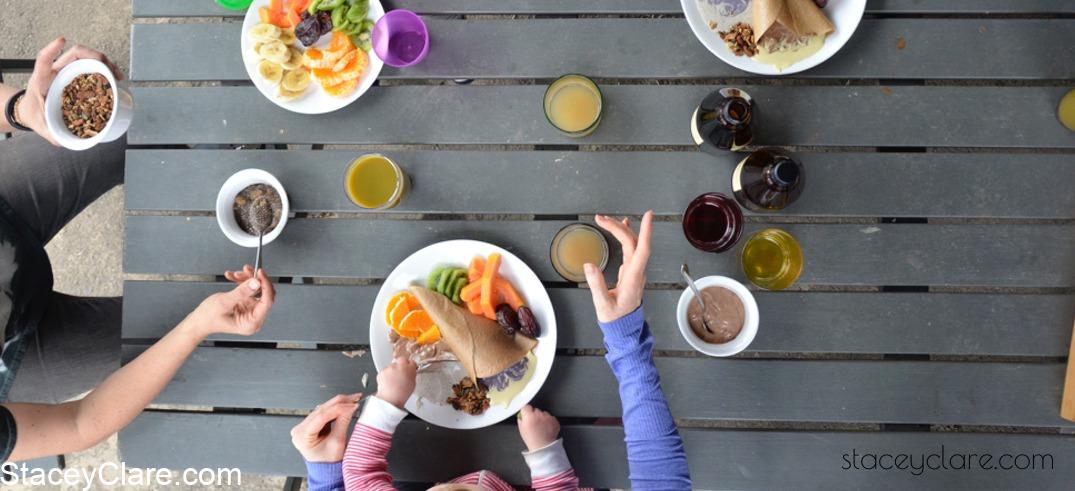 U-huh, you see what I am saying here? This was actually a really relaxing holiday. The babes wore themselves out and slept like a dream. Marc and Jenny (the most awesome hosts) cooked for us, which for us capped off the whole relaxing experience. Marc and Jenny are raw vegans and for the weekend we chose to eat that way too. When in Rome! We loved it. They live by their food philosophy in such a beautiful non-judgemental way – there is no pressure at all to eat the way they do. I mean they have huge awesome barbecues outside your door and they give you a welcome basket of eggs, breads and other amazing home-grown delights. They genuinely just want you to be happy and if happy means trying a new way of food great, or if you'd prefer to bring along a sausage or two that's just fine.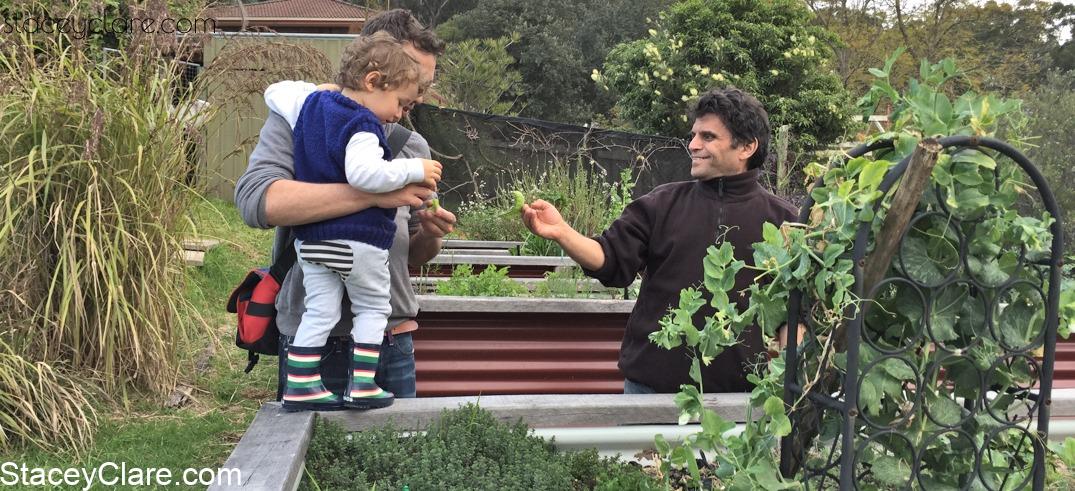 We will be going back without a doubt. If you too are knackered and need a pit-stop to slow down and you want to experience the joy of watching your babes pat the cutest little lambs then you will love this place.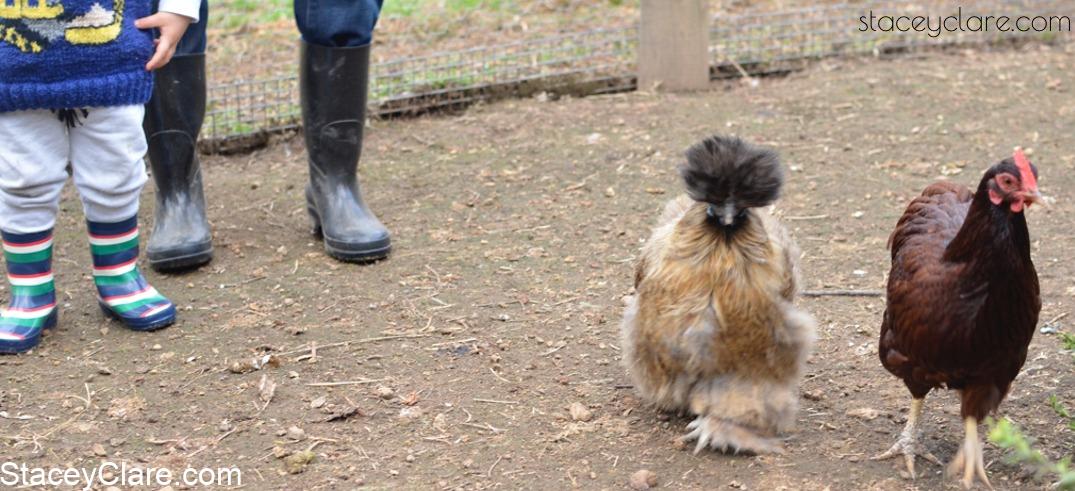 ***GIVEAWAY***
Marc and Jenny from Back 2 Earth would love for you to experience the farm with your family too. Comment below on why you need a break and you could win your family a two-night escape at the amazing Back 2 Earth farm stay. What could be sweeter?
Stace x
This post was sponsored by Back 2 Earth. I received the accommodation in lieu of my honest, real account of our experience at the farm stay.