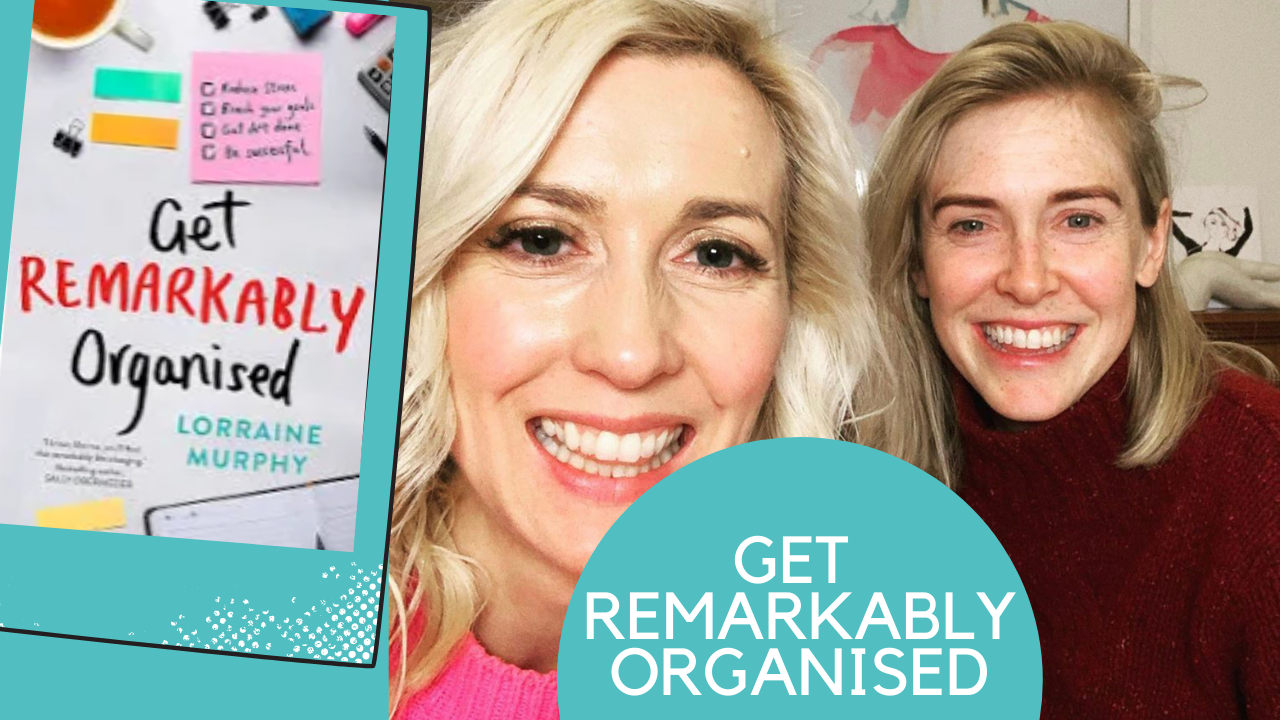 You're lucky, this video is from my Meal Plan Membership group and usually, it is kept private, but this one I just had to share.
It's got so much GOLD in it. Each month I do a Health Coaching session in my membership and this month it was all about organisation. So I called on my good friend, author, entrepreneur, mumma and organisation guru; Lorraine Murphy.
I read Lorraine's best selling book 'Get Remarkably Organised' before we'd met, about 3-years ago and it was the kick-in-the-butt I needed to get out of a rut. I adored it and bought some copies for friends.
In this chat you will hear us talk about:
- Morning routine and how to have one with little babes about
- 'The perfect week' form and what it is and how it cuts down on any resentment in her relationship
- The Sunday set-up she does with her husband each week
- My crazy-cool hack for tidying up rooms
- Lorraine's to-do list and why her method of drawing it up into sections works.
We also chatted about Lorraine's awesome new program that brings the book to life in an easy to follow and fully supported course. I have signed up and if it's of interest I reckon you'll love it too. You can join through my affiliate link.
Do hope you love it and if you want to get inspired with coaching sessions like this each monthly and weekly meal plans and shopping lists, I reckon you'll love my Meal Plan Membership. Come join Meal Plan Membership waitlist here.
Pop this on when you're cooking one night, having a walk or in the car. You'll learn lots,
Stace x
PS. Sorry about the quality of the video, we were having a bad storm that night and I have had to download it from Facebook which is never good for the quality.