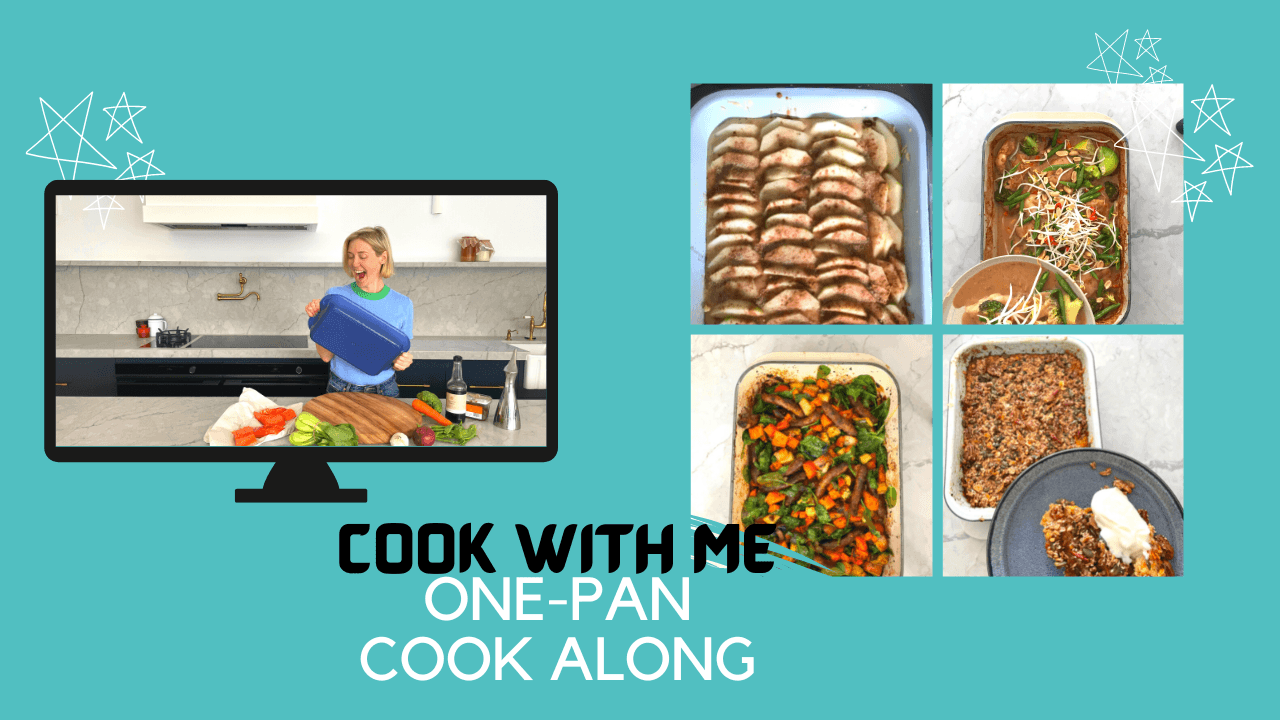 If you love easy dinners, you'll like my FREE One-Pan Cookbook. It's full of healthy, easy recipes you can try on your family. Just pop your details in below and I will email it straight on, Stace x
FREE
ONE-PAN COOK ALONG
October 15-16
Join now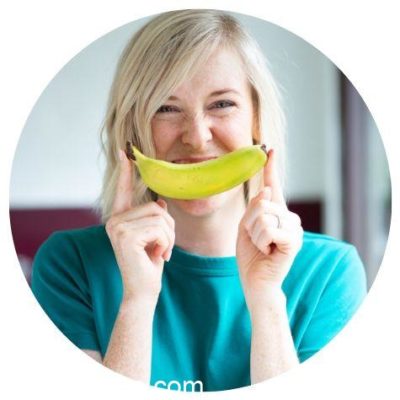 HI, I'M STACE.
I'm a regular-old mumma of 3. And to be honest, I'm not always organised. Sometimes the wheels fall off, we start eating poorly & a vicious cycle of being too busy - unmotivated and feeling blah plays out. But when I have a great recipe and it all goes in the one pan, dinner feels easier. That kind of cooking makes washing-up a breeze and the cycle of ease continues. Let me share with you my crews favourite one-pan meals.
HERE'S HOW THE COOK ALONG WILL RUN…
Email From Me
When you join you'll get an email from me with a meal plan, shopping list and recipes.
Cooking Demonstrations
We'll cook the meals together @ 8a.m on Saturday & Sunday the 15th- 16th in a Private Facebook group. Allow 30-mins max.
Motivating Community
In the private Facebook Group where we'll all share photos and ideas to keep you motivated.
What we'll be cooking
You can, of course, cook these in your own time. But I think you'll love the motivation of cooking them live WITH me.
Honey Mustard Sausage Bake
Crunchy Carrot Porridge Bake
I'll be live @ 8a.m on both Saturday & Sunday in our Facebook Group to make the meals with you; allow about 30-mins.
On Saturday, we'll whip up the porridge & sausages.
And on Sunday, the pancake & peanut satay.
The dinner recipes can go straight into your fridge, and you can cook them later that day. That's the beauty of one-pan recipes. You can prep them in the morning and cook them later in the day.