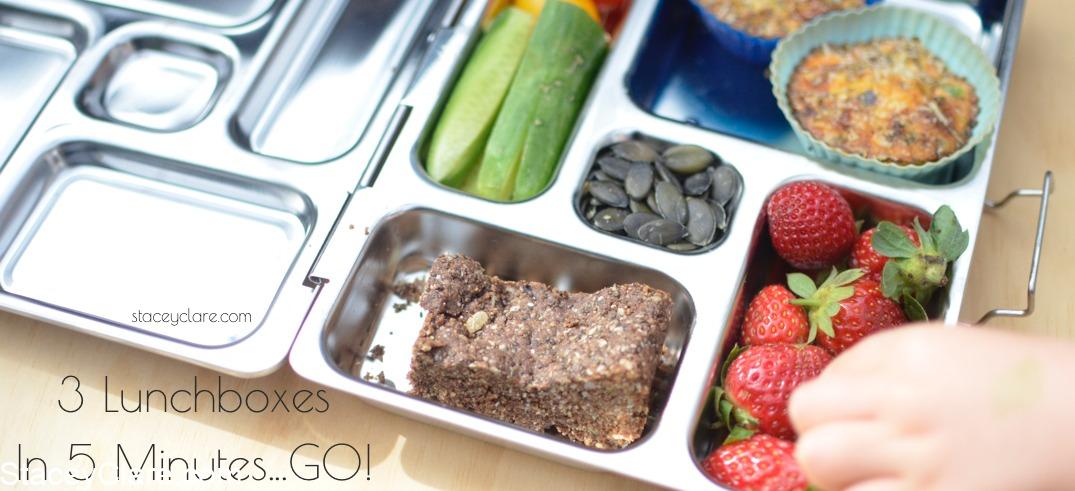 Did you happen to see my Facebook live video on how to pack a lunchbox quickly? I showed a typical day and what I use to whip up 3 lunchboxes in 5 minutes for the babes and hubbies work lunch. I've popped the video below so you can check it out.
I chat through a bunch of tips as I slice and dice. Like how I pack leftovers from dinner, why it's worth buying a good quality steel bento box (like the Planet Box I use from either Biome or The Source Bulkfoods) and why cooking a yummy slice in bulk will save your bacon each time you pack a lunchbox.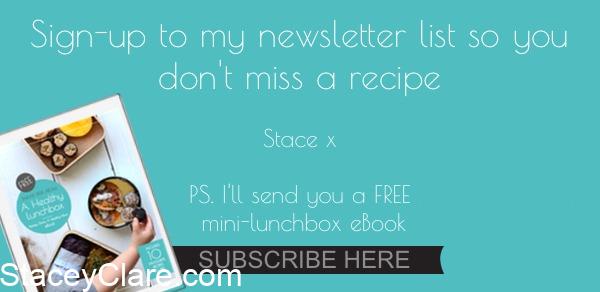 Have a watch and as always, if you need any lunchbox inspiration, be sure to check out my 'A Healthy Lunchbox eBook'. It's packed with make-in-bulk, freezer-friendly options.
Stace x
Watch my video - How to pack a lunchbox quickly