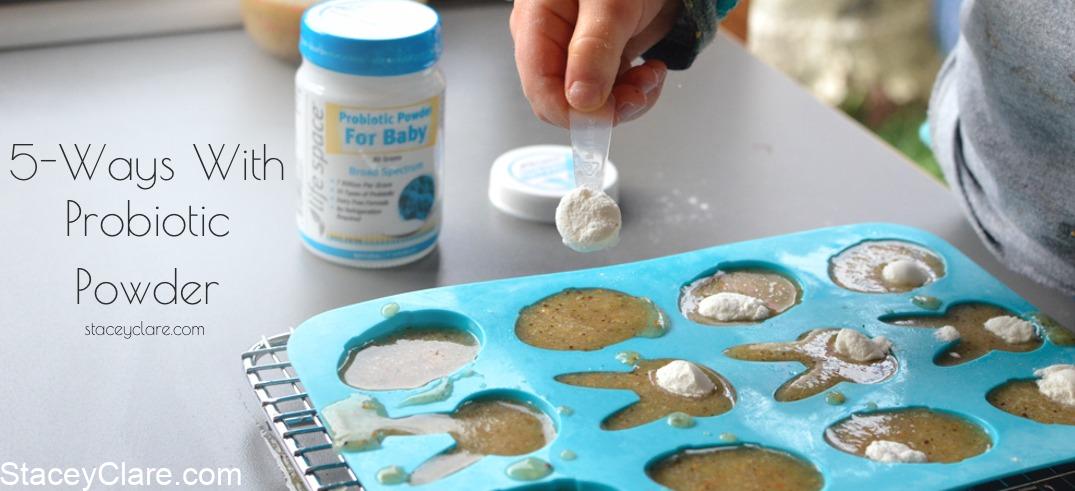 We've all heard it, "Take probiotics. Get them in, everyday" but for so many of us mummas it can be a real struggle to get probiotic powders in to our kids. They're smart little things and seem to 'sense' when something new is happening and don't want a bar of it.
Rest easy, I've got 5 great tips on just how I get probiotic powders in to my kids, every day.
Which probiotics are the best for kids?
The ones I use? It's now the Life-Space probiotics, the fact they don't need to live in the fridge has won me over. You see, over the last few months I'd seen their little bottles in a bunch of local health food shops but it wasn't until I saw them at a recent event and had a great chat to the company's naturopath about what they do that I gave them a go. They kindly sent me on a 6 month supply for the whole family to test. We're trying the powder for kids, double strength capsules for hubby who is recovering from a parasite and a womens only probiotic tablet for me.
I'm 3 months in and really enjoying the convenience of not needing to put any of the family's bottles in the fridge. That's a big plus for us busy mums. Mine lives on the bench, hubby's on his desk at work and the babes' often in my handbag so I can remember to do it at some point in our busy day.
I quizzed the guys on how the probiotic can live outside the fridge when the majority of other brands I've bought over the years need to be refrigerated. Turns out they over-pack them with up to 3 times the bacteria stated on the labels (refrigerated brands don't over-pack this much) and the materials they use to manufacture and pack them helps keep the good little guys alive too. Interesting, huh?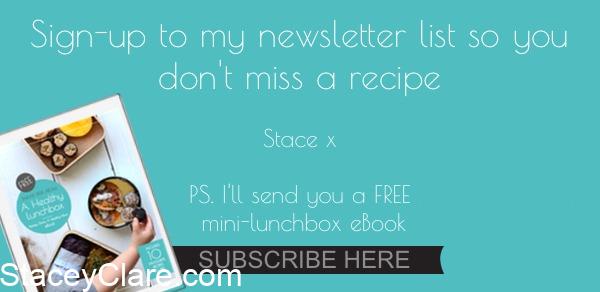 If you're like me and wondering how to get this immune-boosting powder in, here's how.
Stace's top 5 tips to get probiotic powder into your kids:
Mix it through yoghurt – Yep, be a little sneaky and stir a few of the measuring spoonsful through their yoghurt
Put it in smoothies – To make sure they're getting the full serve, stir it through the smoothie once it's in their glass
Sprinkle it on jellies – Make some homemade jellies like I do here in my lunchbox cookbook and sprinkle the probiotic on top when the mixture is almost cool
Put it in juice – This is for the really fussy ones. Stir in a measuring spoonful and if you can, please use more water than juice in the cup and ideally the juice is veggie based
Sprinkle it on top of their brekkie bowl – If your little one loves Weetbix or any other breakfast cereal, sprinkle the probiotic on the cereal and then pour the milk on. It vanishes.
The general rule? Don't put them in anything too hot or too cold. They're fragile little things and you don't want to kill them off before they've even been gobbled down.
Lets hep each other out, how do you get probiotics into your little one? Please share it in the 'comments' below.
Stace x
This is a sponsored post by Life Space probiotics.