Quick Watermleon Breakfast Smoothie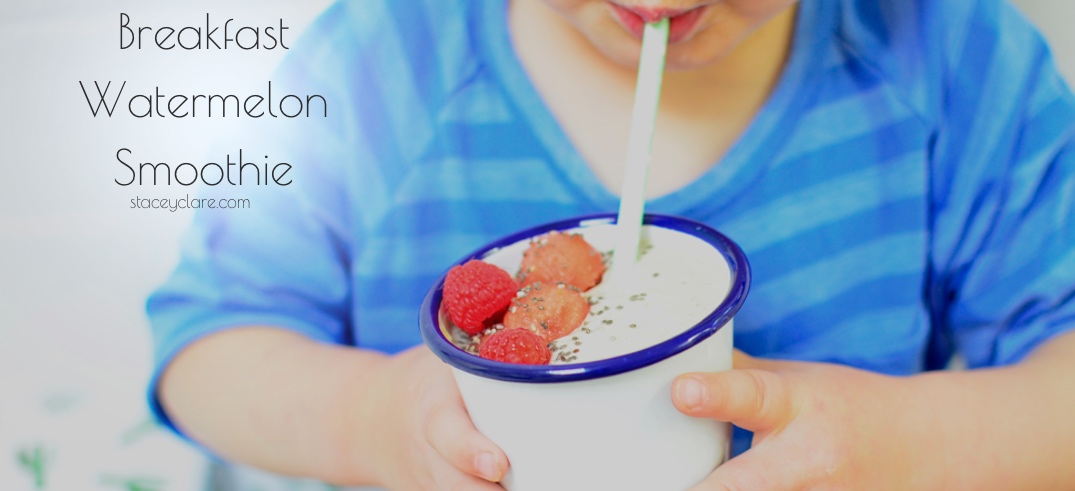 Quick Watermelon Breakfast Smoothie
SERVES | PREP | COOK
My babes LOVE smoothies for brekkie and truth is, I love the speed of them too. Everything in the blender and a few minutes later they're ready to go and we can all get out the door. The team at Rafferty's Garden asked me to create a yummy smoothie with their products and I just had to grab the watermelon option, it is SO YUMMY. Be sure to give it a try and if you're looking for some more great recipes for little ones, be sure to pop over to their recipe website. This post was in collaboration with Rafferty's Garden.
Ingredients
2 x Rafferty's Garden Watermelon, Strawberry & Apple Yoghurt pouches (From the fridge section)
1 cup of milk of your choice
½ avocado
1 tablespoon oats
½ teaspoon chia seeds
Method
Step 1
In a blender pop all the ingredients in and blend. Make sure you give it a really thorough blend to ensure the oats and chia seeds are well ground.
Serving Suggestion
Then, pour into cups and enjoy.
Stacey Clare's Nutritional Tip
If you've got leftovers, freeze them into small ice block moulds or, pop them in a bottle and take it out with you for afternoon tea in the park.