My Top 5 Healthy Cookbooks for Christmas 2015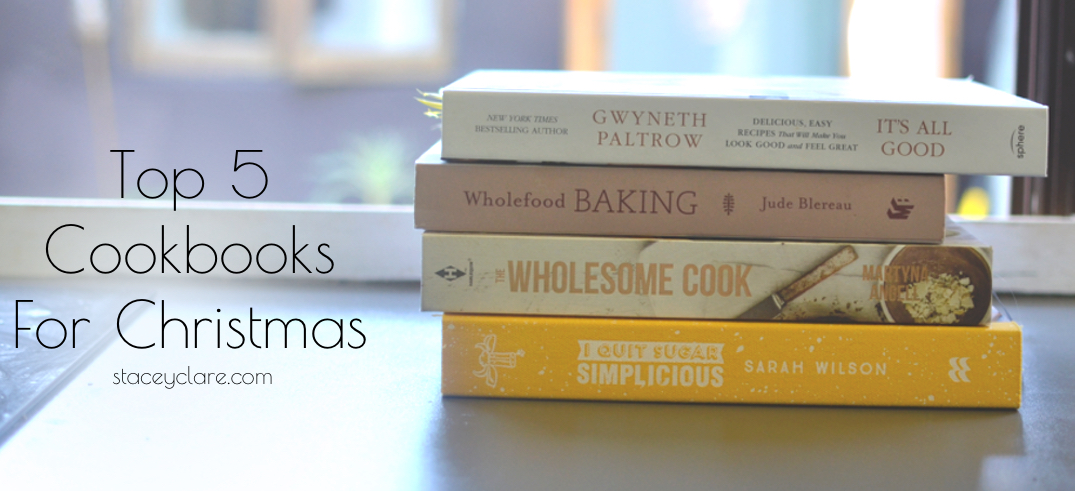 I'm a HUGE cookbook fan. I adore perusing through them on the couch at night and will often build my meal plan for the week from one but truth be told, I don't have a huge collection. Having lived in a teeny-tiny unit for too many years and only just recently bought a house, space has always been an issue but there are a few cookbooks that are seriously ace. Being Christmas time and all, I want to share my top 5 healthy cookbooks for Christmas 2015 in hope that Santa reads it or you pick up a copy in the sales:
There are a few other books I really like but haven't included, like Donna Hay's new Life in Balance, The Healthy Chefs' Purely Delicious and Pete Evans' Family Food but I want to hear which one you're hoping to get your hands on? If you've just bought a new one, is it any good? Let me know in the comments section so I can add it to my list too.