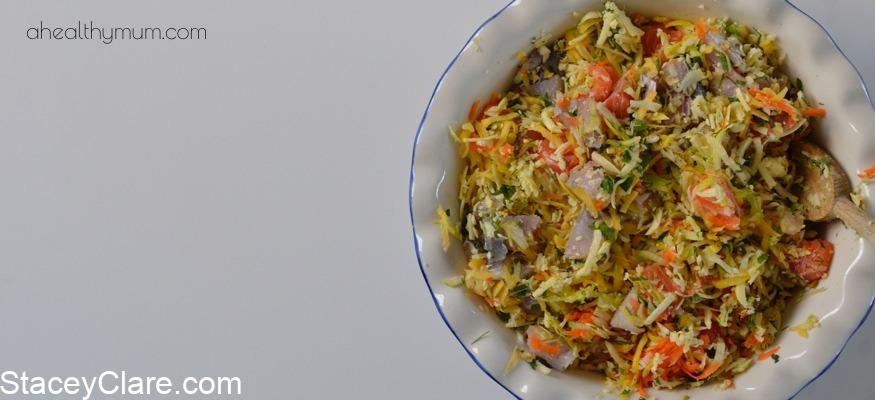 After a week of meal planning for my young family I have some great tips that just might help you on your meal planning journey. Here are some of my tips:
Identify nutritional holes - Once you've written up your meal plan, sit back and have a real good look at it, as a "whole". Looking at it this way will help you to identify any holes or perhaps too much of a certain type of food in your diet. For me it was too much red meat, so I changed it to more fish, maybe for you it might be a few more vegetables… A few words of love… be easy on yourself – every meal isn't going to be 'perfect' and nor should it be, you do the best you can.
Power of leftovers - Think about the power of dinner leftovers as a base for tomorrow's lunch. It saves money and time. Personally, I chose a few meals for their next day 'wow' factor.
Be frugal - Keep an eye on half-used containers of items you've bought and didn't use all of. Get around this by finding ways to store, reuse or make something new with them. Take a bunch of mint for example – I only needed half the bunch, so I put the rest into my morning smoothie. Another example was the half a tin of coconut cream I used to make a curry – the rest went into the freezer in an ice cube tray to be used later. Simple.
Stretch your meals - Always add more vegetables to your meals, ALWAYS. If you find this hard, start with a green salad or a bowl of warm green beans before you sit down for the main meal. Not only will this help with your calorie intake, it will push your health through the roof and your digestion will sure thank you for it.
Cook one meal for the whole family - Think about how you can adapt your meal for fussy eaters or really little ones. My babe is 1.5 years so clearly not great with a runny soup but my husband and I are huge soup fans, so I wasn't giving up a recipe I was excited to try. To get around this, I added some lentils and brown rice to the soup and just strained the babe's portion so it was full of thick soupy goodness. I'd served the soup with a salad, so again I just chopped a little of that up and stirred it through his portion. In the end he had tomato, rice, lentils, watercress and sunflower seed stew, instead of a tomato soup and salad. He loved it, the red face and cheeky smile gave it away. He then had the yoghurt I drizzled on mine for his dessert. Easy.
Get the whole family involved in meal planning - My husband took a peek at my meal plan while I was making it on the couch. I think it gave him a nice insight into the work I put into our family's nutrition, as well as getting him excited for a yummy dinner. It resulted in him home on time every night this week to enjoy the meal with us. Or it was a fluke, either way I was happy.
So, am I a meal planning mumma now? Kinda, but I think another week or two of such organisation in my home will be the real test.
And of course some pretty pictures of what we ate: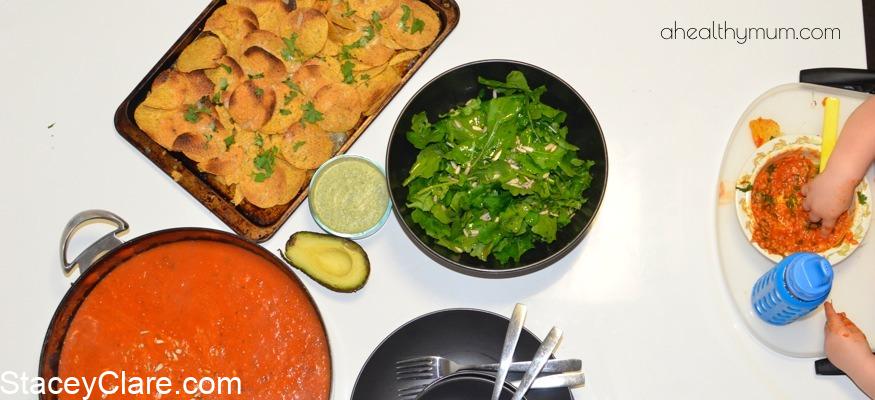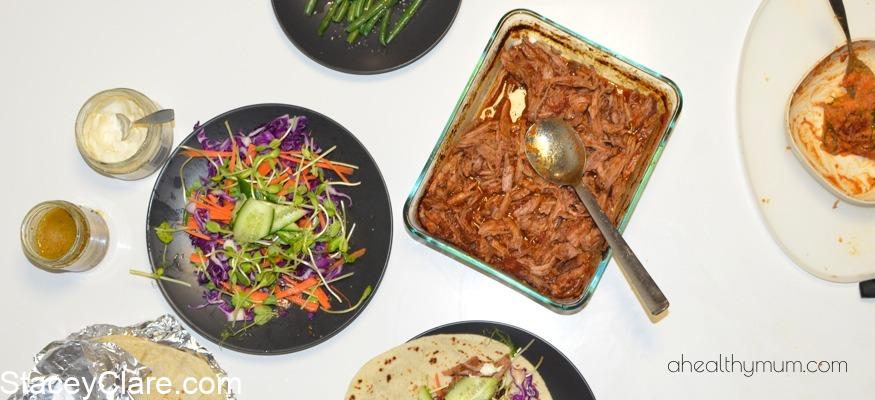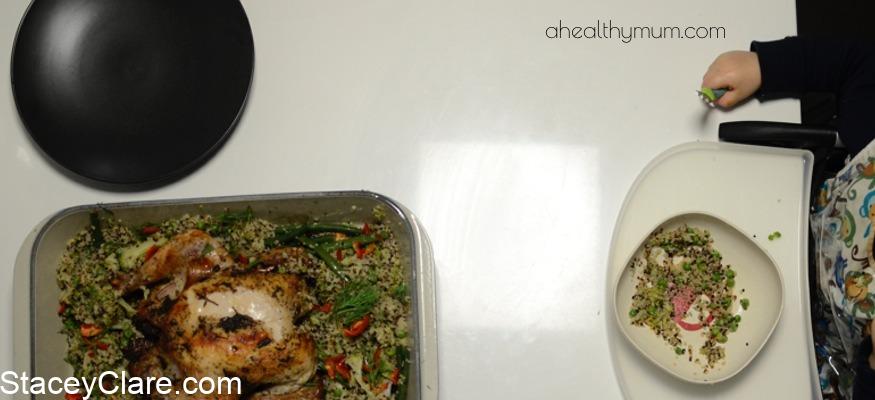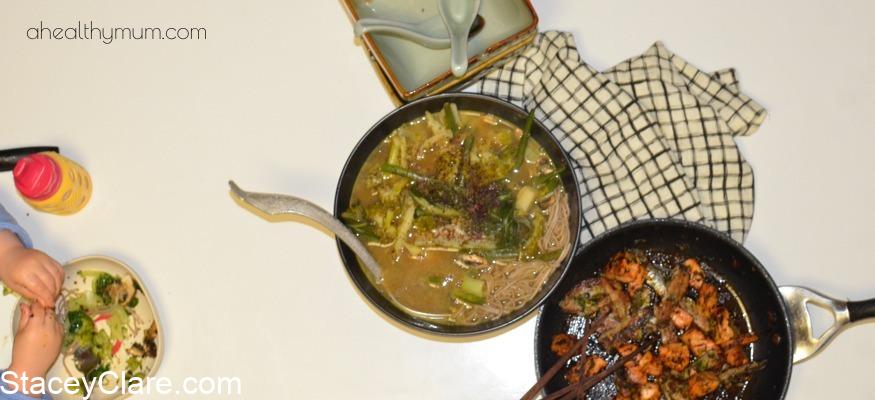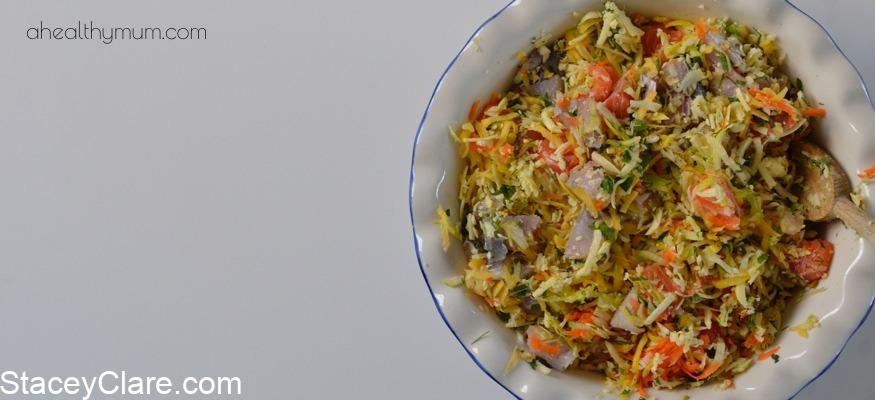 You can find my Healthy Creamy Fish Pie recipe over on my Facebook page here.
Do you have any other tips for families new to meal planning? I'd love to know your thoughts.
Stace x