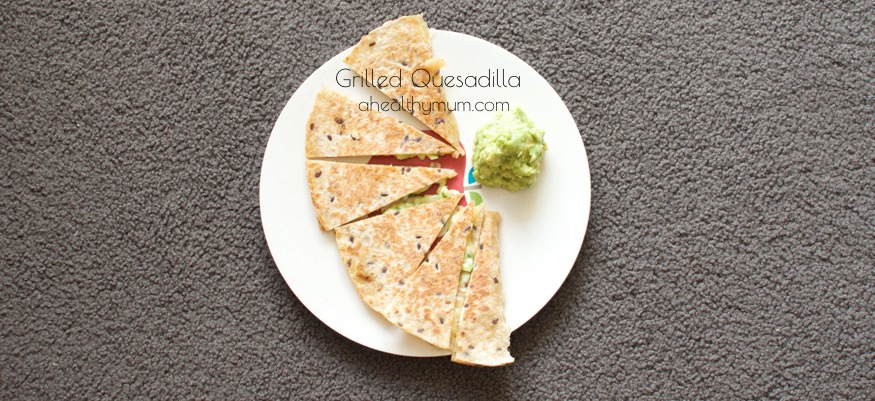 Healthy Grilled Quesadilla
SERVES 1 | PREP 4 Mins | COOK 2 Mins
Sandwiches are an easy lunch option but will often leave you feeling tired after consuming so much refined wheat. Try this alternative. It's just as quick to make and your energy levels will thank you for it.
Ingredients
1 flatbread (I use tortillas, mountain bread or wraps)
½ tin tuna, flaked
¼ tin kidney beans, mashed
1 small handful cheese, grated
½ avocado, mashed
Method
Step 1
Preheat a large frypan over a medium heat.
Step 2
To make the filling, combine the tuna and mashed kidney beans in a bowl with the cheese.
Step 3
To assemble the quesadilla, place flatbread on a board and spread filling on half. Fold the other half on top before placing it in the frypan to grill. The quesadilla is ready when it's beautifully golden and you can see the cheese has melted inside.
Serving Suggestion
Cut into triangles and serve with the avocado smashed on top.
Stacey Clare's Nutritional Tip
Beans are not only great tasting, they're packed full of protein and iron too. This makes them perfect for kids 12 months+ to have at lunch - it helps to power them through the afternoon.