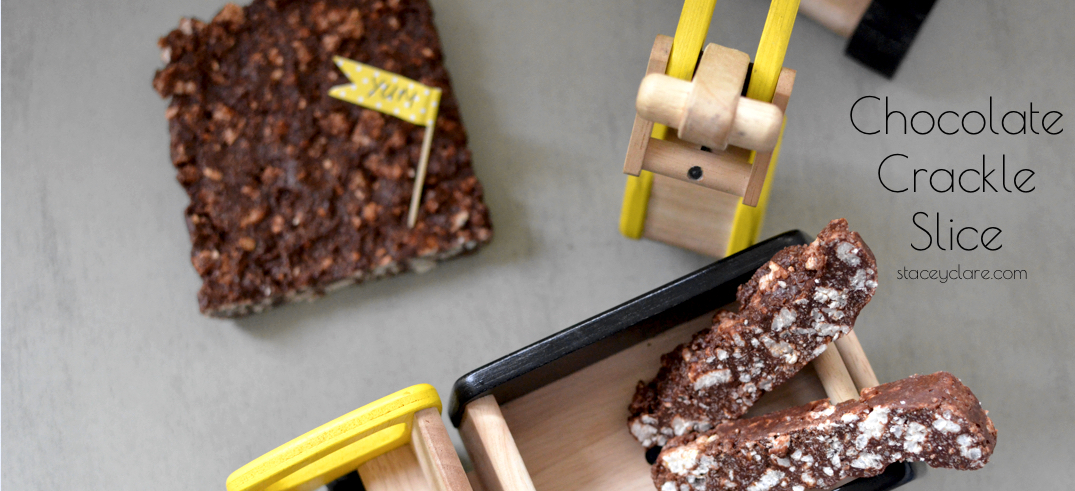 Healthy Chocolate Crackle Slice
SERVES 10 | PREP 10 Mins | COOK 2 Hours
This is a sponsored post. The team at Sweet William sent me on a bunch of their sugar and dairy-free dark chocolate to have a play with in the kitchen. Their chocolate tastes great on its own but I especially love it in my latest creation, Chocolate Crackle Slice. I needed just one small 50g bar of Sweet William dark chocolate to make the whole slice! It's so quick and easy to make and is perfect for the babe's lunchbox (and your own).
Ingredients
1 Sweet Willam I'm Sweet Enough No Added Sugar Dark Velvet 50g bar
¼ cup rice malt syrup
¼ hulled tahini
4 thick brown rice cakes
¾ cup desiccated coconut
Method
Step 1
Melt the Sweet William chocolate in a heatproof bowl over boiling water. Once melted, add the rice malt syrup and tahini, stirring to combine.
Step 2
Meanwhile, crumble the rice cakes into small pieces with your hand. Stir the rice cakes and coconut through the melted chocolate mixture.
Step 3
Press the mixture into a lined container (mine is a pyrex that is 20cm x 12cm) ensuring it's well compacted. Allow it to harden in the fridge for 2 hours before cutting.
Serving Suggestion
This slice takes all the hard work out of making chocolate crackles. It's a great slice to make in bulk and store in the freezer so you can easily add it to the kids' lunchboxes.
Stacey Clare's Nutritional Tip
This Sweet William dark chocolate is a great, dairy-free alternative to traditional chocolate. It's 70% cocoa and is sweetened slightly with stevia rather than the refined white sugar found in traditional bars. Pick it up in the health food aisle of your local Coles supermarket or at any good health food store.
Subscribe to the Stacey Clare - A Healthy Mum Newsletter
GET A FREE SNEAK PEEK OF MY 'A HEALTHY LUNCHBOX' EBOOK HERE. Sign-up to my newsletter to get your copy, it includes 10 recipes from my best-selling eBook.