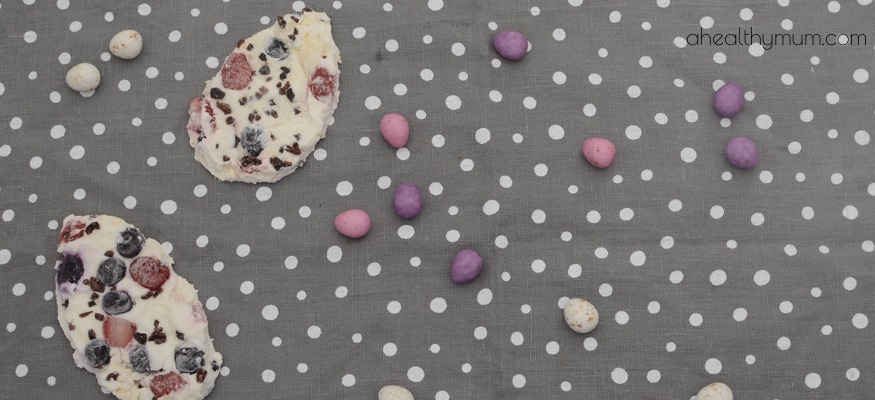 Healthy Coconut Yoghurt and Berry Easter Egg Bark
SERVES 4 | PREP 2 Mins | COOK 2 Hours
Looks like chocolate and tastes like coconut chocolate but is mind-blowingly better for you.
Ingredients
250g coconut yoghurt (I use the COYO brand)
50g blueberries, fresh or frozen
25g strawberries, thinly sliced
2 tbsp raw cacao pieces
Method
Step 1
Line a small, freezable container with baking paper and pour in coconut yoghurt.
Step 2
Scatter berries and cacao over the yoghurt and cover mixture with another layer of baking paper before putting the lid on. Freeze.
Step 3
Once frozen (this takes approximately 2 hours), remove from the freezer. Using a cookie cutter, cut out the Easter egg shapes (or whatever shapes you prefer). Return to the freezer in the container, in a single layer, again between baking paper.
Serving Suggestion
Serve straight from the freezer.
Stacey Clare's Nutritional Tip
Coconut yoghurt is great for babes of all ages - it's easily digested and packed with good fats that can help to curb sugar cravings. By adding low-fructose berries and raw cacao to the mix, this yoghurt turns into a chocolate-like beauty, without the nasties.