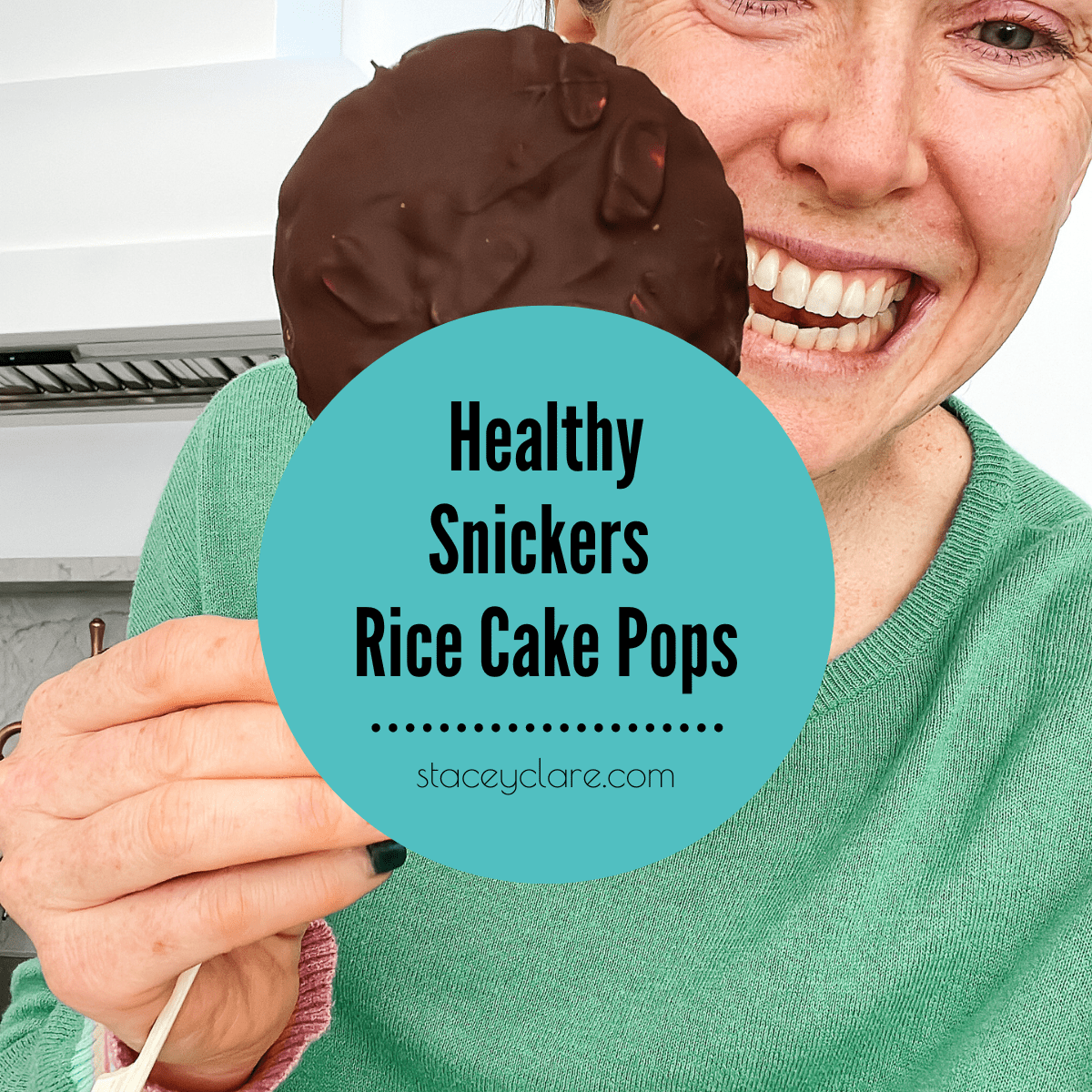 Print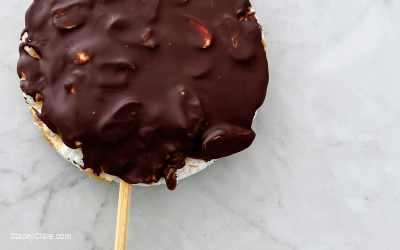 Healthy Snickers Rice Cakes
---
Description
You've got to try this trend of healthy snickers rice cakes with the Stace twist, a lollipop stick.
Well, it's not really a lollipop stick, it's a skewer and gosh it makes this healthy treat so much more fun.
---
5 thick rice cakes
50g crunchy peanut butter
50g peanuts
100g dark chocolate
---
Instructions
Put the skewer through the base of the rice cake.
Now spread that peanut butter thick on top and sprinkle the peanuts over the top too.
Pop the rice cakes into the freezer to set while you melt the chocolate.
Top your 'Snickers' rice cakes with melted chocolate and a sprinkle of salt (if that's what your crew loves) and set in the freezer for 15 minutes.
Notes
Switch the nut butter for a seed version or even almond butter.
The chocolate doesn't have to be dark, but it's such a good flavour combo.