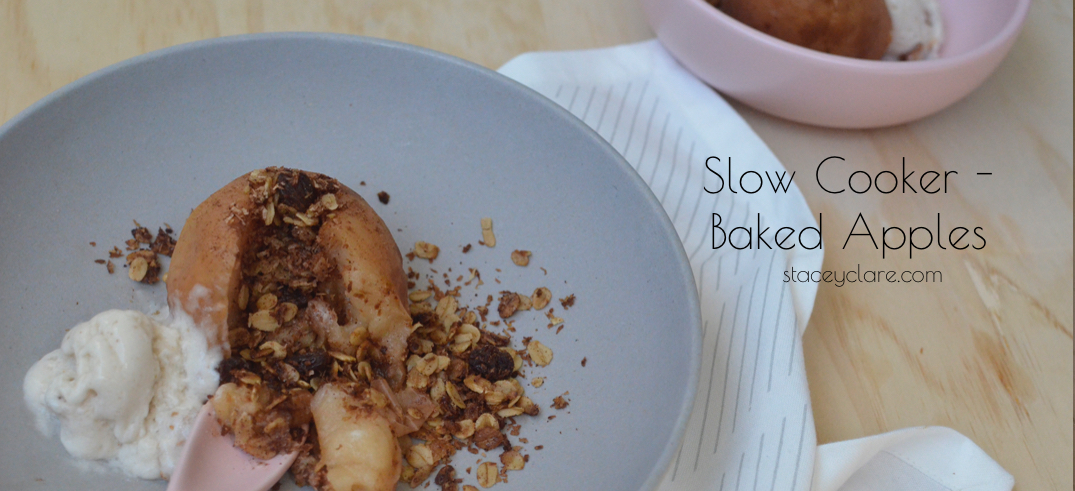 Slow Cooker Baked Apples
SERVES 4 | PREP 5 Mins | COOK 7 Hours
I'm a huge fan of eating in season fruit, and this baked apples recipe combines that love with the ease of the Philips All-In-One, it's a slow cooker & pressure cooker in the one unit. This recipe is fantastic for weeknights, dinner parties or even making for a weekend breakfast. It will take just 25 minutes using the pressure cooker setting, or 7 hours using the slow cooker setting. If you love fruit made in the slow cooker, check out my yummy peach crumble recipe here and try making it with any in season stone fruit.
Ingredients
4 apples
½ cup whole oats
¼ cup desiccated coconut
¼ cup sultanas
2 tbsp butter + extra for greasing
1 tbsp coconut sugar
1 tspn ground cinnamon
2 tbsp water
Method
Step 1
With a knife or an apple corer, remove the cores and set the apples aside.
Step 2
Combine the remaining ingredients in a bowl, stirring until well combined.
Step 3
Lightly grease the all-in-one cooker with butter and place the apples in. Firmly press the oat mixture into the centre of the apples until full and scatter the remaining oat mixture around the bottom of the cooker and the water too. Bake for 25 minutes using the pressure cooker function or for 7 hours on low, using the slow cooker setting.
Serving Suggestion
Sprinkle with a little extra cinnamon and a generous dollop of ice cream or Greek yoghurt.
Stacey Clare's Nutritional Tip
Oats are packed with soluble fibre so adding them to your sweet desserts is a great way to fill you up. They also keep you feeling full for longer.