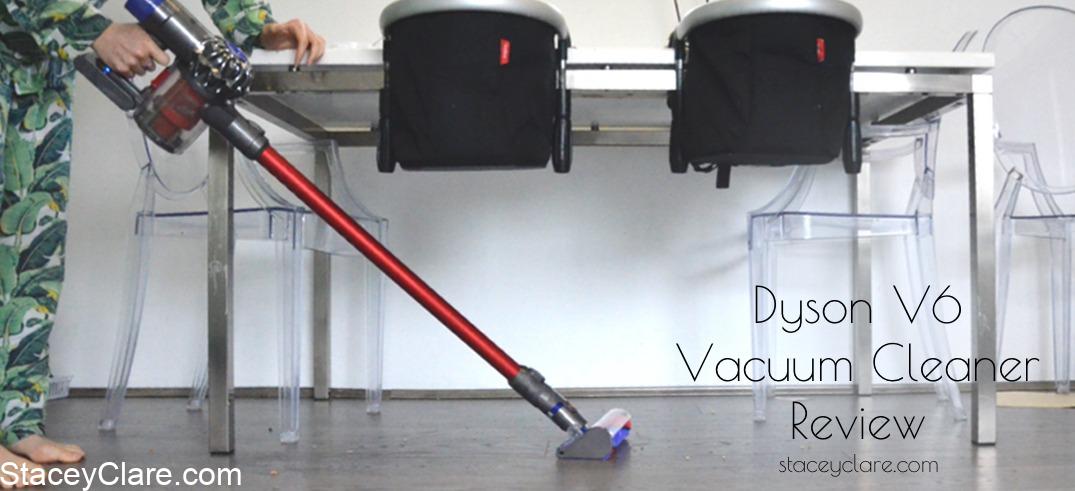 Sponsored by Dyson
The lovely folk at Dyson recently sent me their latest handstick vacuum to review and like all of their products, I'm a massive fan – like 'use it 5 times a day, ditched my big vacuum after just one try' kind of fan. So in my quest to help all the mummas out there who really want one but have hubbies who question why they need it, I've got your back. I mean lets be honest, we all know how great these are. We've chatted about them at mothers group, gawked over them at friends houses and looked at their stand in Myer a hundred billion times.
So let me help, below are the answers you can retort when he asks, "Who on earth would spend $700 on a vacuum?" or "What's wrong with a broom?" I like to call it The Blokes' Guide to needing a Dyson V6 Absolute Handstick Vacuum:
It's a V6 – 'nuff said.
It's an awesome duster – who doesn't love to watch golf on a dust-free TV?
It comes with a host of easy-to-use attachments, including one for the car. It makes car-cleaning a breeze. Heck, the ladies might even be keen to do it.

It has hardwood floor attachments that are especially useful for cleaning up after babes who like to throw more on the floor than place in their mouths.

Good luck convincing, mummas. I hope this guide helps you in your negotiations, make sure you come armed with some chocolate brownies to seal the deal,
Tell me, have you had your eye on a Dyson for a while? Are you like me and spend your life cleaning up after messy babes?
Stace x
I was sent this Dyson in exchange for an honest review of how I found the vacuum . From time to time I will accept an offer to promote a product that I feel will be of benefit to you. I will only ever promote products that I have purchased already. Yep, I have three Dyson products in my home and LOVE them. If you're interested in getting in touch about sponsored posts, I'd love to chat.Please reach out here.