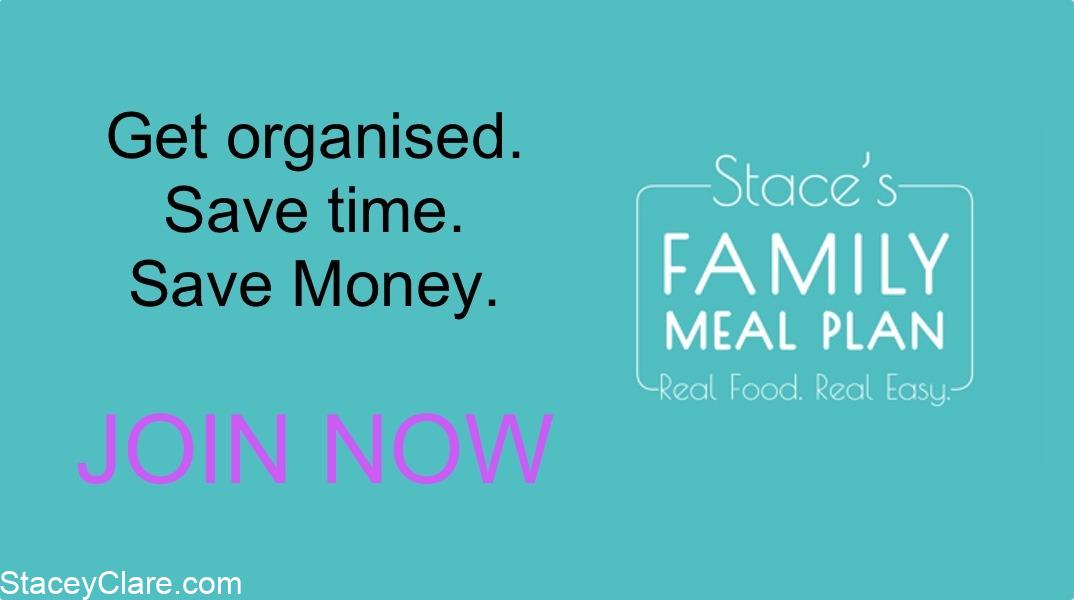 You'll know by now I am not one to sugar coat how easy it is to get my babes to eat their meals. Most days are good, a few aren't, but boy-oh-boy are things so much better. SO-MUCH-BETTER!
This is how I made my fussy eaters better:
1)    I have new recipe ideas that work for them and me – So often we (yep, me too) forget to try new recipes. We should try new dinners that haven't taken forever to cook. We can introduce new flavours, and best of all, we should get as much support as we can along that way. This is exactly what my 4-week meal plan is. It's new recipes, motivation, organisation and oodles of support from me to get your family to try new things. It starts in 7 days, so QUICK join now.
2)    I have a bunch of tips on hand, that I use day-after-day – Sure sitting down to carrot and corn fritters (that's a recipe from my 4-week meal plan, they're SO GOOD) was a little different for my babes. But getting on their level, telling them that carrots are great for their eyes and you'll need strong eyes for spotting the diggers on the highway while we drive to your Grandparents tomorrow is something they get. They happily ate them and now they're on high rotation. I have so many tips and trust me, these work. I use them daily with my health coaching clients, and they see results too. I'm pulling all my tips together with my Naturopath and Nutritionist pal, Emma Sutherland for a FREE Q & A Webinar on Wednesday night, 7:30p.m. Come join us here.
There is always hope if your babe is being a little fussy. 1 years old or 15, there is always hope.
Let me help,
Stace x