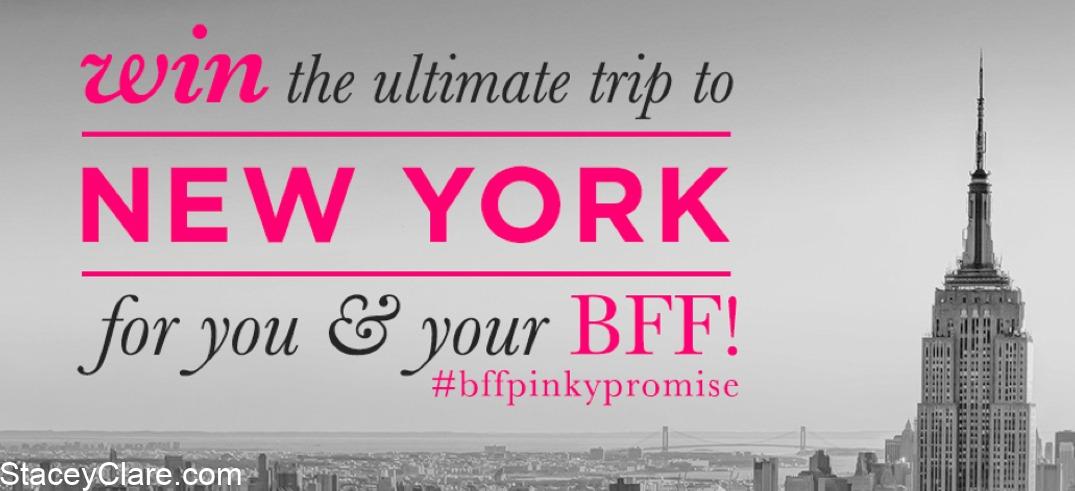 I've seen a lot of news on social media recently about Pinky Promise. It's a campaign run by a beautiful cancer charity called Pink Hope. It's all about encouraging women to make a Pinky Promise with their best friend to take control of their own health. I hope that by sharing a little of my story and what I'm promising to do will encourage you to make a Pinky Promise with your best friend too. Here's my story…
For as long as I can remember cancer has surrounded my family. My girlfriends have often commented that at any given time, there is someone I love battling it. I've lost a grandfather, an aunty, a boyfriend, a brother-in-law and two friends to this horrendous disease and I'm sad to write that there are three more people I love who are battling the disease right now. That's three too many people for my liking.
I love that Pink Hope is all about empowering women to not sit back and hope that cancer will never come their way. They want people to get their health checked and make changes to their lives to reduce their risk of cancer in the first place. I love that.
Pink Hope's campaign, Pinky Promise, will have you promising your bestie (and vice-versa) that you'll take control of your health. Your promise could be to go for a preventive scan, to quit smoking or to draw a line in the sand and commit to eating healthy for good. The options are endless.
Well, my promise is that I'll go and have a brain scan. For the last year my memory has been poor. My husband jokes about it and is SO frustrated by it. I'll be mid sentence and my thought just goes. Poof – gone. I have made the promise to my bestie to have the MRI that my doctor asked me to have six months ago. My doctor isn't worried at all and nor am I but this campaign has given me the kick I needed to just go and have it. It's booked in – I go early next week.
Wondering what my bestie's pledge is? (and PS. She is my mumma) Well, she wants to overhaul her diet so as of next week, she will be my next health coaching client. Yep, what a gem she is! Bring it on Mumma. We're going to move mountains.
Please get on board with this campaign, 'share' this post with those you love so that they too can make a Pinky Promise.
Stace x
PS. I WAS NOT PAID FOR THIS POST. I simply love what this campaign is about and wanted you to know about it too.