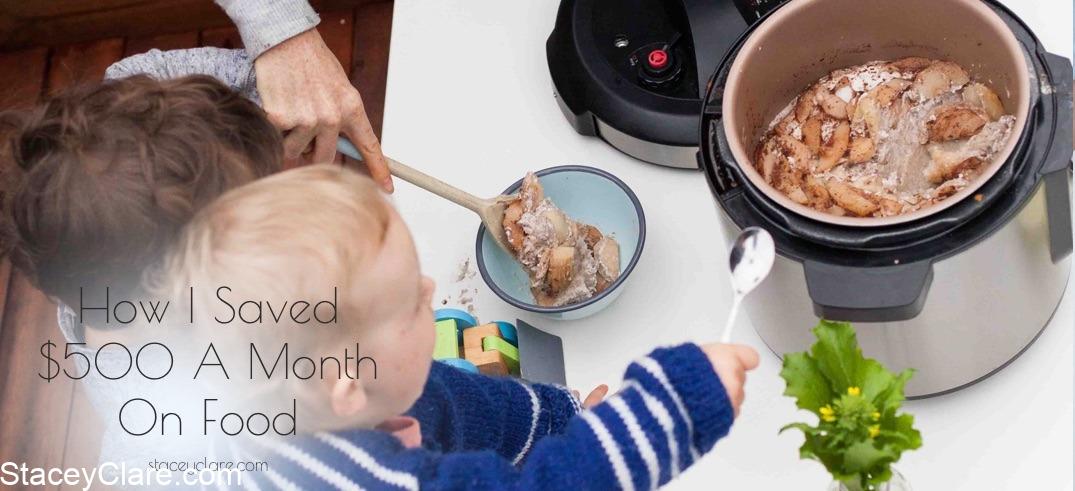 A little honesty here. I was that mumma that would rarely think about dinner before 5pm. I'd either madly dash to the supermarket with two cranky toddlers (we all know how that one ends), or better still, we'd go out for dinner.
Now I'm lucky, I live in inner-west of Sydney so I have some great restaurants at the end of my street. It sounds magical, but it's dangerous. Just as dangerous as having an app, a phone or a takeaway menu within reach. It's an easy money-guzzling trap to fall into, and for me, that easy route was something I did at least 2 nights a week for a LONG TIME.
It all stopped when hubby and I sat down with our credit card statement late last year. We have a pipe dream of going on a holiday in 2017, but to make that happen we need to cut costs so we can save enough money to go. We started going through our statements and there was something that kept coming up. Sushi. Sushi. Sushi. Sushi is our family's take-out of choice – we can walk in, pull the food from the cute train and all be eating in 2 minutes. BUT, it was $60 each time. Minimum. $60 x 2 visits a week = $120. Times that by 4 and a bit weeks a month and that's = $500 a month on sushi!
Sushi stopped and I got organised.
I meal planned like a ninja. I wrote out a shopping list and bought from it just once a week. I used up all my leftovers and learnt to cook one meal and turn it in to three dinners. That way I stopped wasting food, tried out new recipes and got organised.
Now telling others to meal plan is all well and good, but it's tricky. It's tricky to get motivated. It's tricky to find yummy family-friendly recipes. It's tricky to know how to turn one meal into three dinners. So why not let me motivate you for 4-weeks and then you'll have all the knowledge and yummy recipes to then do it on your own?
You'll be eating a bunch of easy, yummy family meals that are ready quick; chicken strips, veggie curry, fish pie, cauliflower pizza, fritters and healthy nachos. Everything kids love with my healthy twist.
I'll teach you everything I know.
Think of the cash you'd save having a complete shopping list to buy from. Think of the holiday you could have just by eating leftovers in a yummy new way a few nights a week instead of getting takeaway…
It's worth a try.
Sophia tried my meal plan last year and saved a bunch of money too. Check out how she found it.
Come over and join the meal plan, we start just after the kids get back to school on the 6th February.
Stace x