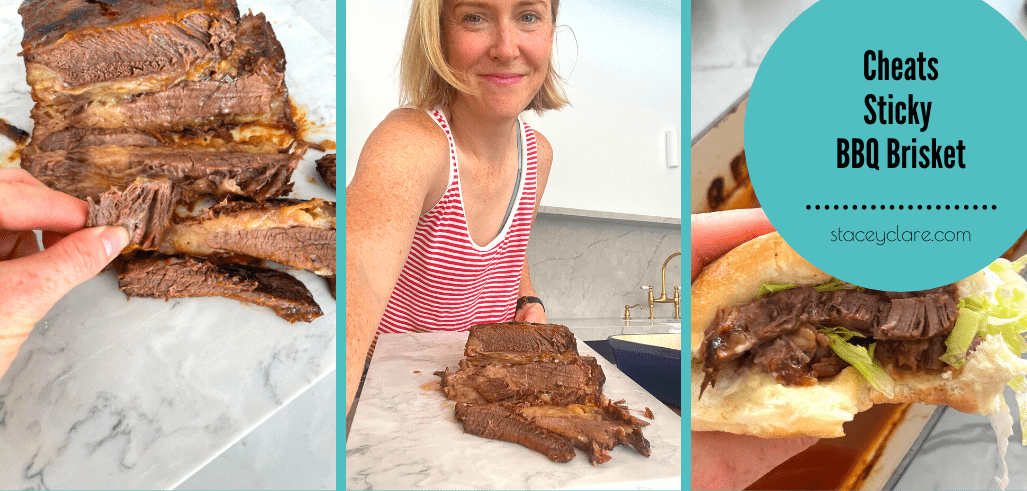 If you love brisket, you'll love my quick take on a healthy version.
We eat it on rolls, but on mash or with a salad is just as great. I grab a really good BBQ sauce, the one I like is Good Sauce brand.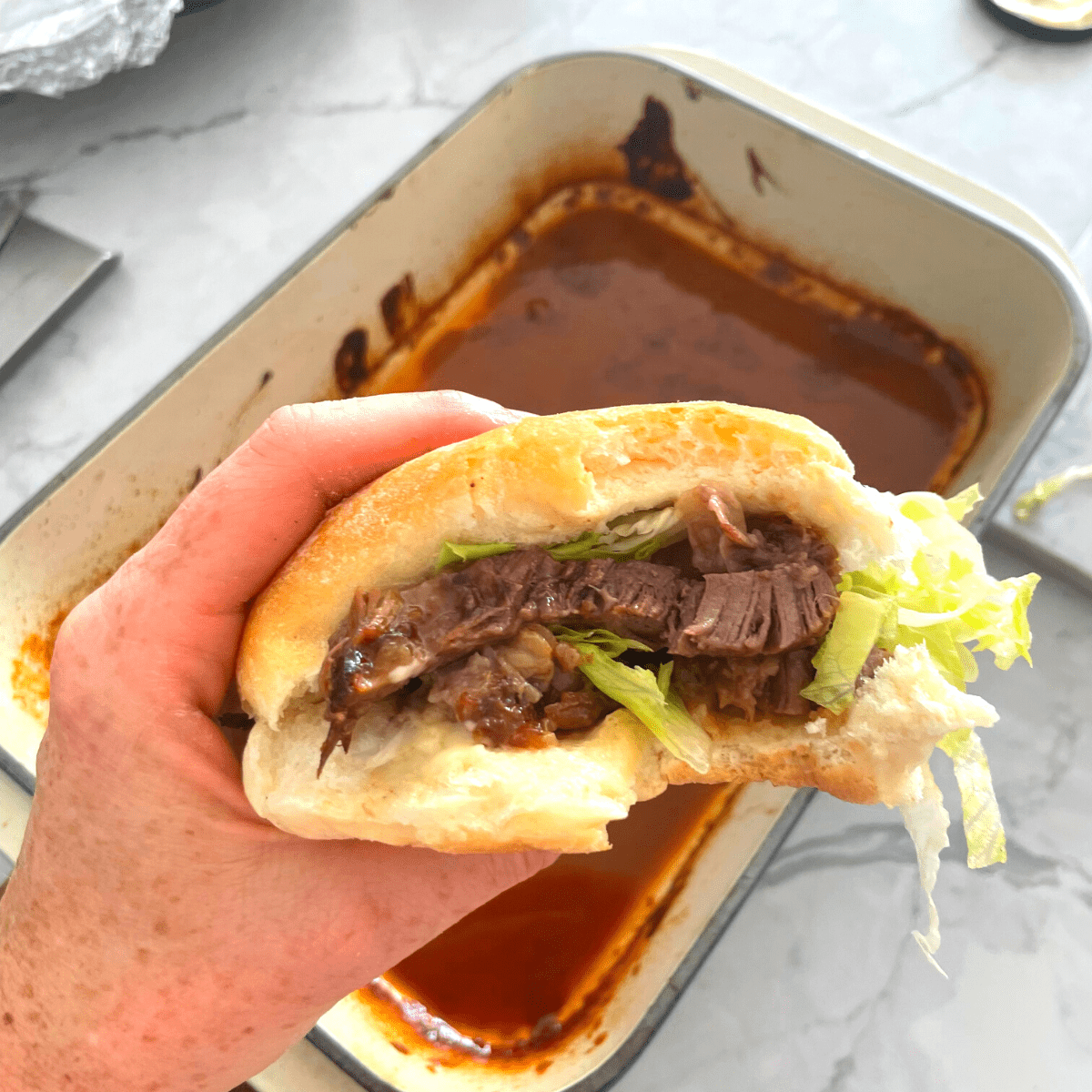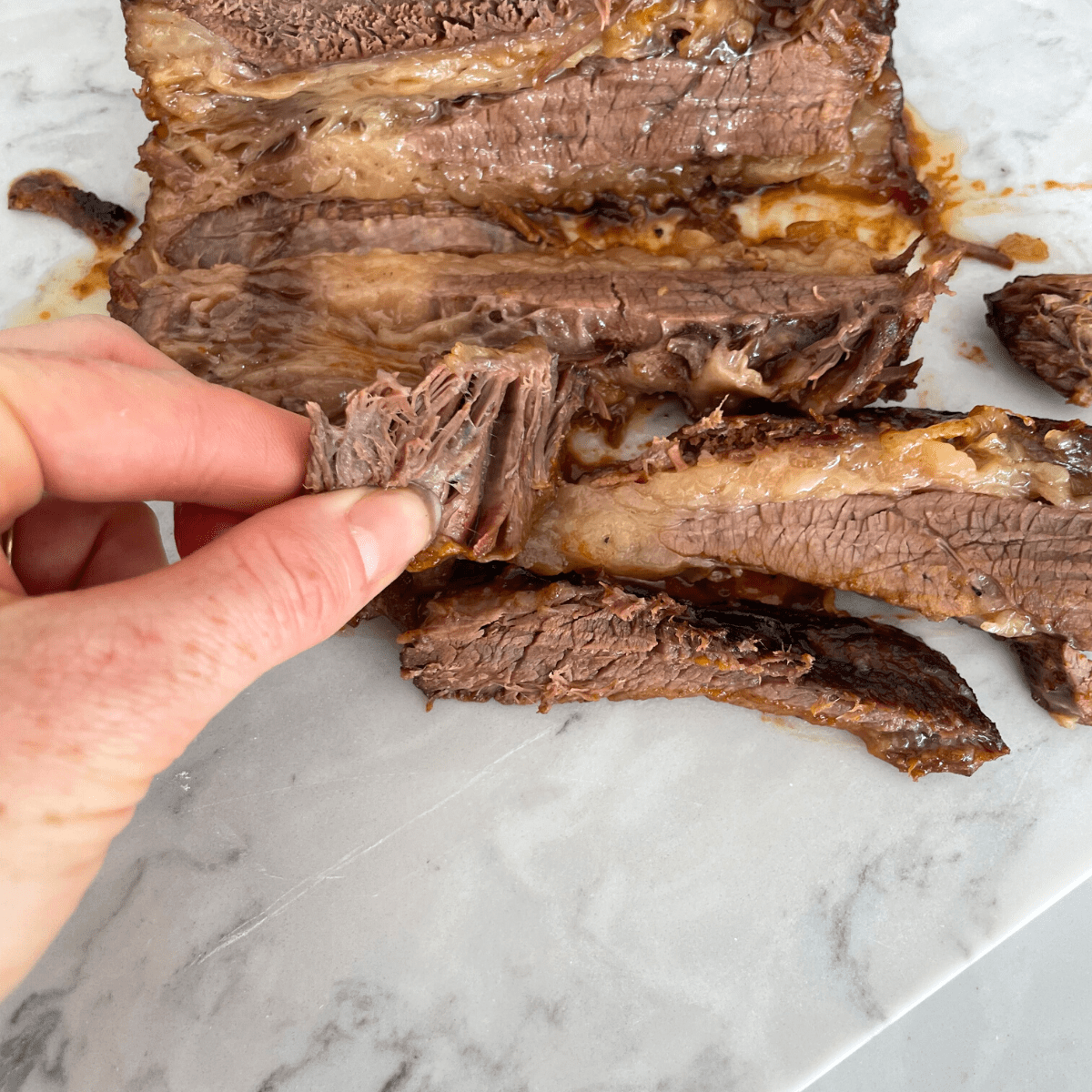 Print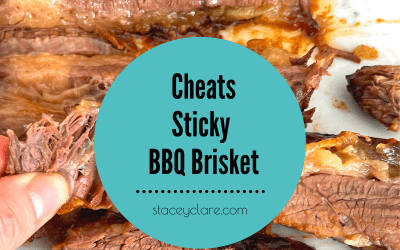 Healthy Cheats Sticky BBQ Brisket
---
Description
This has to be the easiest, cheats sticky beef brisket with a healthy BBQ sauce. I make it when I've got a bunch of friends coming over, it doubles and triples great.
---
1.8kg (ish) beef brisket
150ml good BBQ sauce
1 tspn smoked paprika
2tbsp maple syrup
S & P
---
Instructions
Top the pan up with water or broth so your brisket is 1/2 covered with water.
Cover and slow cook on 160 for 4-5 hours or until you can't stand the smell anymore.
It is just as ace in the slow cooker on low for 8 hours.
Notes
We have ours on soft rolls with lots of crunchy lettuce. The kids took leftovers stirred through pasta with lots of frozen peas and spinach for lunch.