Join The Masterclass Now

You'll learn a bunch of quick hacks to pump up the amount of veggies in your everyday meals, recipes to get the fussiest of babes loving every mouthful and lots of Q & A time with me, a qualified Health Coach that knows how to make changes, stick.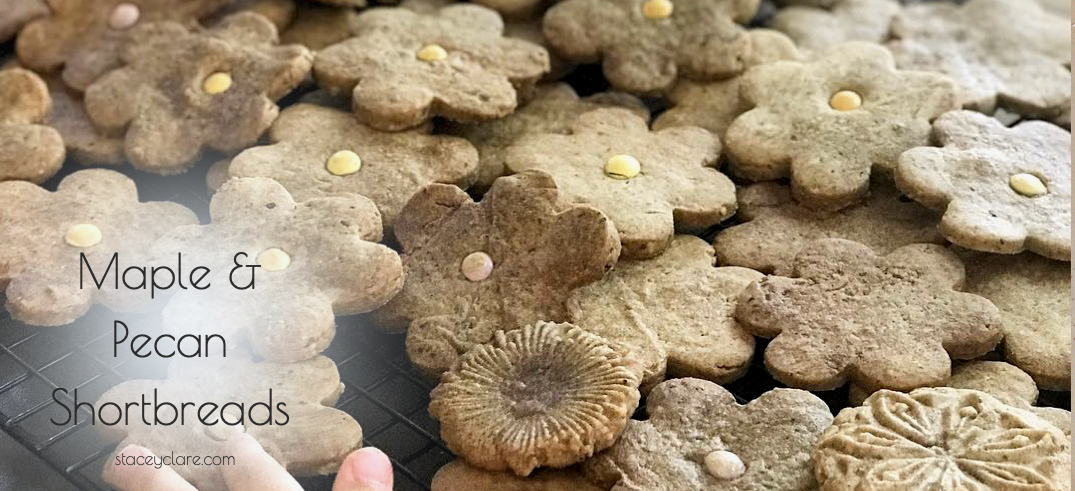 Pecan and Maple Shortbread Cookies
These pecan and maple shortbread cookies sure are quick and easy! You need just 4-ingredients, a blender and a cookie cutter. They're perfect for birthday parties, christmas gifts and any old time really! Make them and share if you must 😉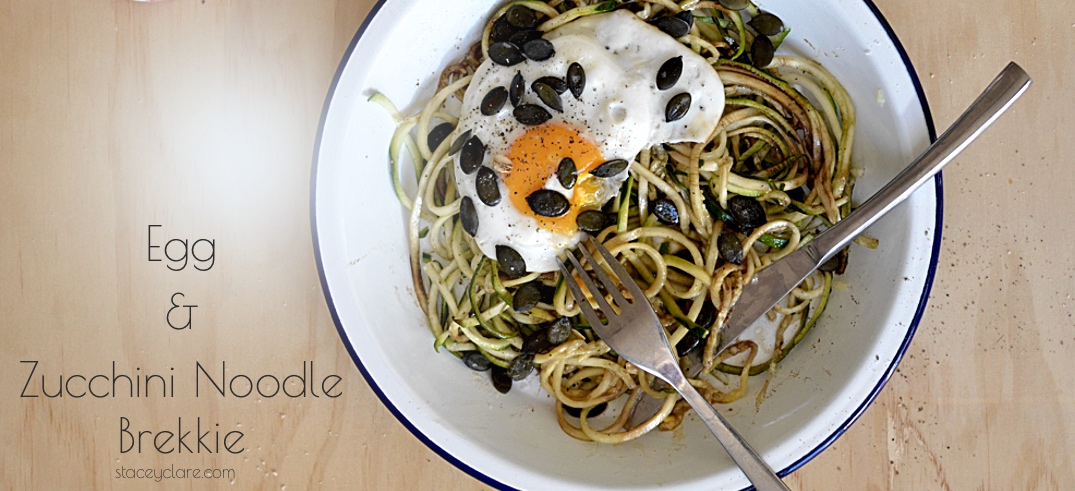 Quick Egg & Zucchini Noodle Breakfast
Move away from the traditional toast and use a zucchini noodle to 'hold' your egg for a delicious breakfast. This one may look a little different but trust me, it's a WINNER. The crunch of the raw zucchini works so well with the soft, gooey egg and crunchy seeds. The recipe for this one is in my 'Stace's Quick & Healthy Breakfasts' recipe eBook. It has a whole section of 'Make in under 5-minutes' recipes, just like this one.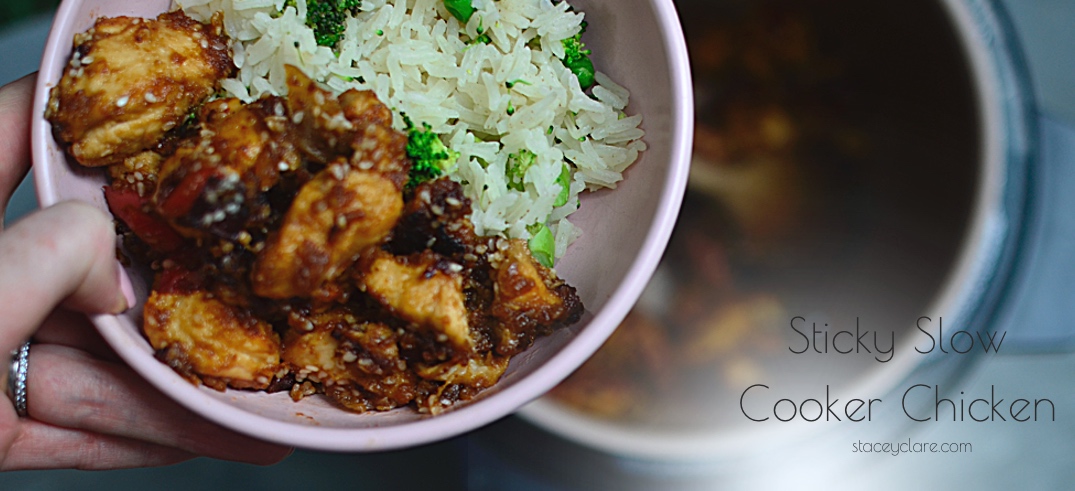 Sticky Chicken In The Slow Cooker & Pressure Cooker
This sticky chicken recipe made in the slow cooker or pressure cooker sure is a popular one. It features in my 4-Week Slow Cooker Meal Plan. and everyone raves about how much their family loves it. I make it mostly in my pressure cooker because I find the heat ensures there isn't too much liquid left afterwards and makes everything very crispy. But if you have a little more time, go ahead and make it in the slow cooker, just cook down any of the liquid if it needs it. Any leftovers are yummy for lunch popped in rice paper rolls, rolled in lettuce leaves or just as is. Pressure Cooker Timing = 13 minutes, Slow Cooker Low = 3-4 hours, Slow Cooker High = 1.5 - 2 hours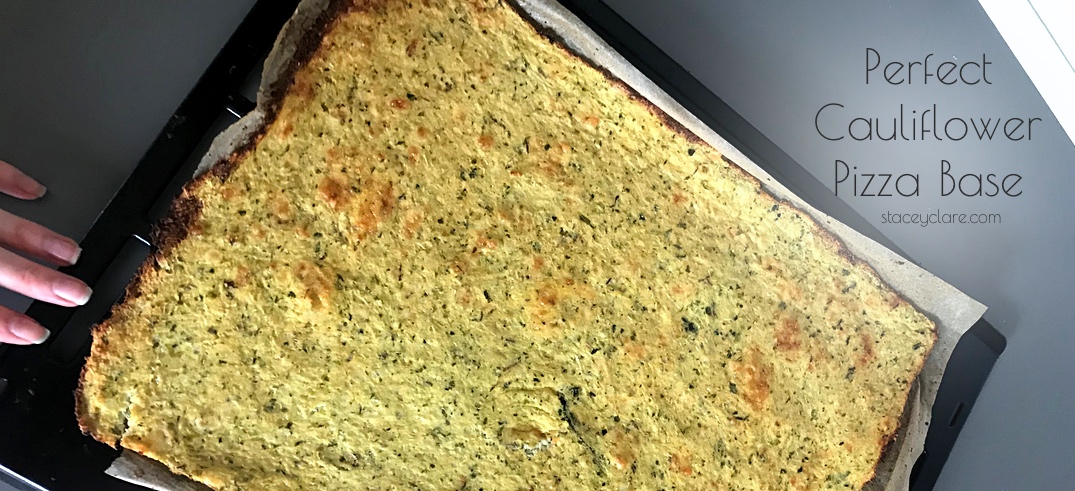 Easy Cauliflower Pizza Base Recipe - That Doesn't Fall Apart
Sure there are a few steps in this easy cauliflower pizza base recipe, but let me help you look at it another way... You see, this cauliflower pizza holds together brilliantly when the cauliflower is really 'dry'. So why not do that part the night before and then pop the drained cauliflower in the fridge to really dry out overnight. That way all you have to do the tomorrow is blitz the cauliflower up and bake the pizza with perfectly dry cauliflower. Or, you could make the pizza up and do the first bake on night one and then when night two rolls around you can just top the pizza and cook it until lovely and crispy. These types of ideas are what I help all my One-On-One Health Coaching Clients master...you see; there are ALWAYS ways to speed up healthy cooking, you've just got to try new tricks. PS. This cauliflower base freezes a dream too!!!!Freezes a dream too.
Newborn, toddler + 5-year-olds first day of school. Here's how I'm coping.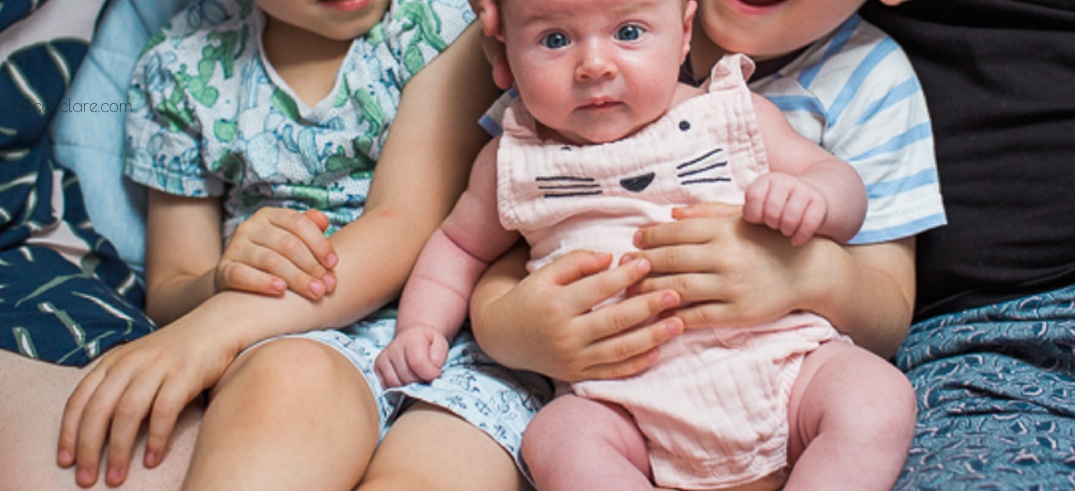 If I could have planned the timing of number 3 better, I would have. I wouldn't have had the pregnancy start the very month I broke my ankle (I mean, seriously?). And I most definitely wouldn't have had her be just 8-weeks-old when her oldest brother toddles off for his first day at school. But falling pregnant with ease isn't one of my skills and the truth is, we wanted her for well over a year so when she showed up we were bursting with excitement and the whole planning for 'ease in life' was out the window.