Fermenting Series with Stacey Clare
Are you ready to try more?
Come join my Fermenting Course
You'll learn to make lots of
ferments...

With each of these ferments, I'll give you additional recipes to use them in. Homemade coconut
yoghurt can
be
snuck into the kids smoothies, Sunday morning pancakes, school baking and even in a salad
dressings.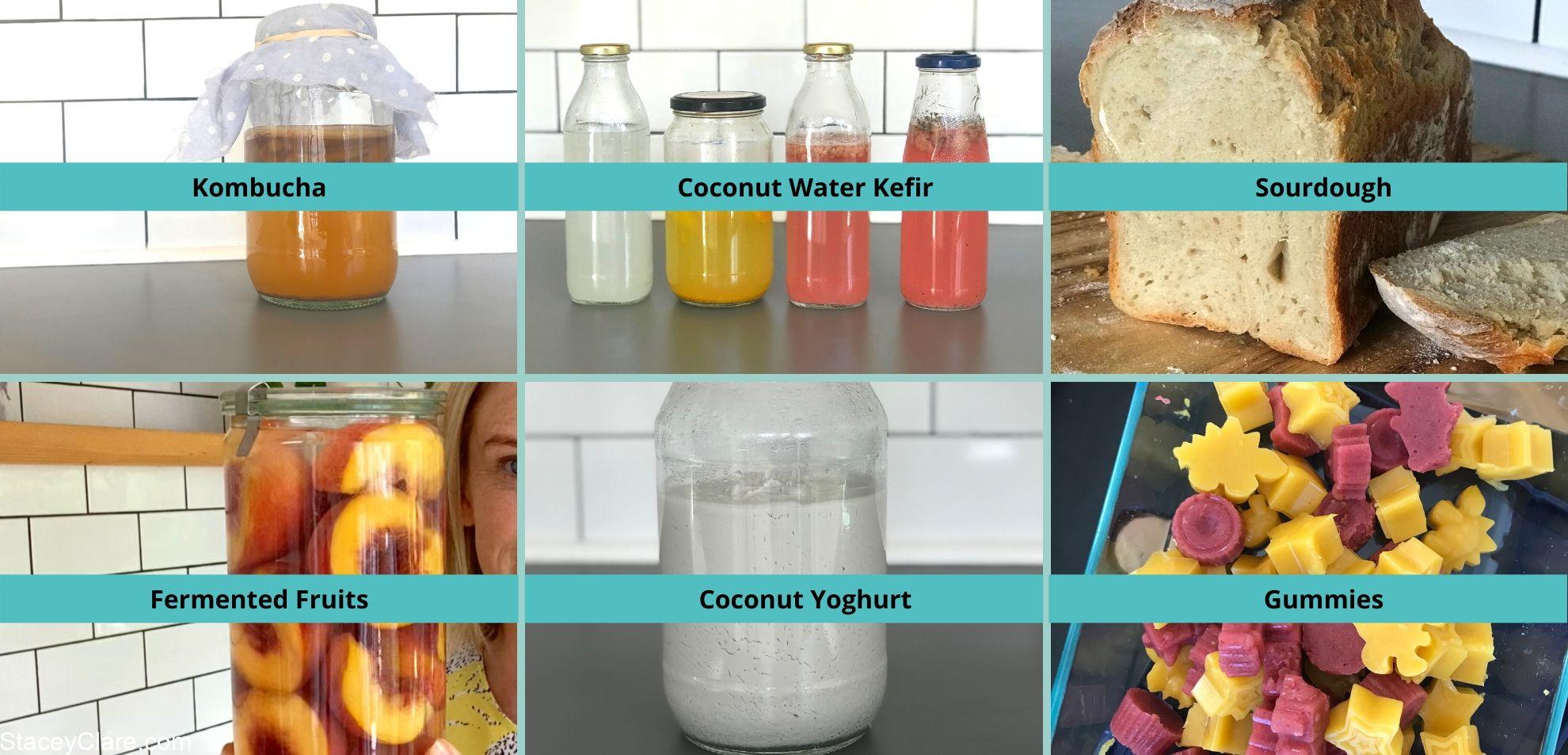 And These....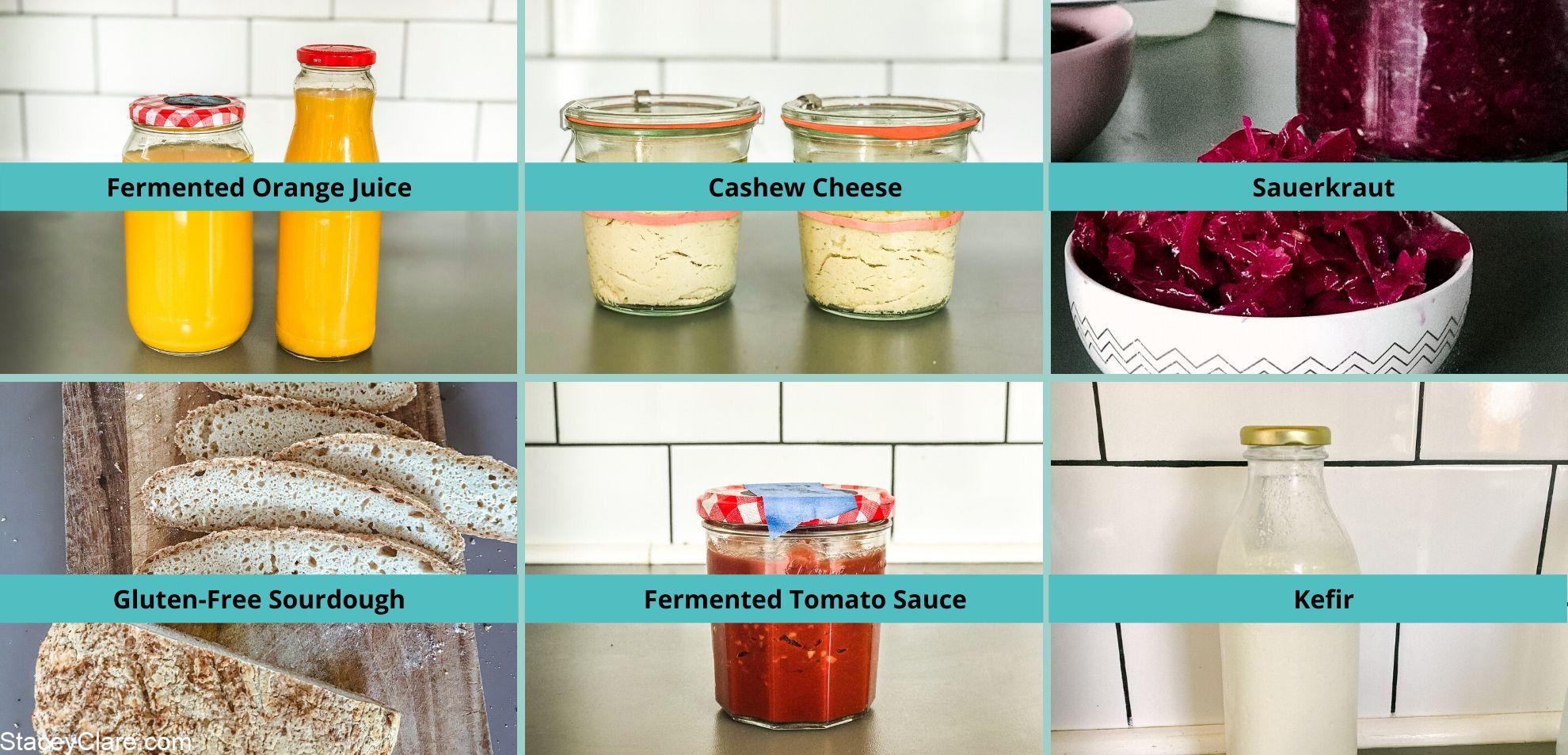 And Many More!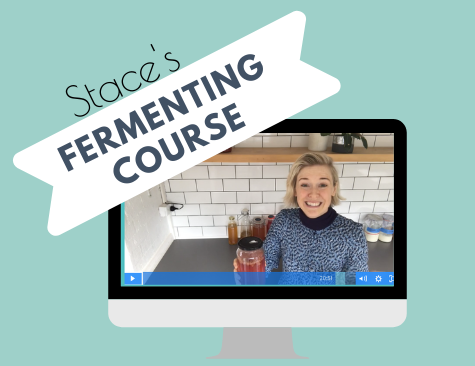 I will Show you exactly HOW & WHY to make fermented
foods.

You could end up a lot healthier than you started! You'll
learn EVERYTHING in just 8-hours. and have
3-months to
take the course
at your own pace.

Disclaimer:
I intend for the information on my blog / course to only serve as a general overview on matters of interest. The information on my blog and on my course is provided as general advice only. You by reading the content on my blog and undertaking my course, you acknowledge that the information and materials provided by me do not constitute specific advice to you. You should rely on the advice of your medical professional prior to undertaking any activity and/or acting on the general advice provided in my blog and in my course. My general advice is not intended to be comprehensive, nor does it constitute specific advice in any way. You should carry out your own research and/or seek your own advice before acting or relying on any of the information displayed on this blog / course. Subject to any implied terms that cannot be excluded by law, Stacey Clare does not accept any liability for any loss or damage, suffered by any person, arising from the use of, or reliance upon, the information displayed on this blog / course.
By undertaking the course or in reading the blog, you agree as follows:
TO WAIVE ANY AND ALL LEGAL CLAIMS that I have or may have in the future against Stacey Clare Pty Ltd relating to the general advice provided in the course and blog;
TO RELEASE Stacey Clare Pty Ltd from any and all liability from any loss, damage, injury or expense that you may suffer, as a result of you acting on the general advice provided by me in my course or my blog due to any cause whatsoever (including Negligence, Breach of Contract, or Breach of any Statutory or other Duty of Care);
TO HOLD Stacey Clare Pty Ltd HARMLESS AND TO GIVE AN INDEMNITY from and against all actions, costs, claims, charges, expenses and damages, however, caused, which may be brought or made or claimed against them, arising from any personal injury, pain or discomfort or loss, related to the advice given by me in my blog or my course, including but not limited to, liability for any damage to the property of, or personal injury to, any third party; and YOU ACKNOWLEDGE THAT YOU HAVE CAREFULLY READ AND UNDERSTOOD THIS RELEASE OF LIABILITY, WAIVER OF CLAIMS AND INDEMNITY